LEDIG STILLING VED NMBU
Administrative coordinator to support research activities
Deadline: 06.06.2022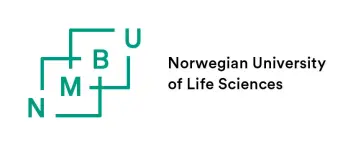 Norwegian University of Life Sciences
NMBU has a particular responsibility for research and education that secures the basis for the life of future generations. Sustainability is rooted in everything we do and we deliver knowledge for life. NMBU has 1,900 employees of which about 300 phd scholarships and 6,700 students. The university is divided into seven faculties.

NMBU believes that a good working environment is characterised by diversity.

We encourage qualified candidates to apply regardless of gender, functional ability, cultural background or whether you have been outside the labour market for a period. If necessary, workplace adaptations will be made for persons with disabilities. More information about NMBU is available at www.nmbu.no.


About the Faculty of Biosciences


The Department of Animal and Aquacultural Sciences provides fundamental, innovative research and practical solutions to improve productivity and sustainability across the agriculture and aquaculture sector.

Currently, disciplines within the department include Animal Nutrition and Feed Technology, Ethology and Animal Environment, Breeding and Quantitative Genetics, and Genome Biology.

The main objective of the Faculty of Biosciences is to contribute to the development of sustainable agriculture and food production systems through basic and applied research on plants and animals including fish (aquaculture). The faculty houses Centre for Integrative Genetics (CIGENE), Imaging Centre, and Foods of Norway, a Centre for Research-based Innovation (SFI).

The faculty is organized into nine research sections: Genome Biology, Breeding and Quantitative Genetics, Ruminant Nutrition and Physiology, Ethology and Animal Environment, Animal Nutrition and Physiology, Agroecology, Genetics and Plant Breeding, Plant Protection and Food Crops, Plant Biology and Biotechnology.

The faculty has seven large and small research centers and laboratories, including a Center for Outstanding Innovation - Foods of Norway. The faculty is responsible for bachelor's and master's degrees in Aquaculture, Biology, Animal Science and Plant science as well as English-language master's degrees in Agroecology, Plant Sciences, Feed Manufacturing Technology and Genome Sciences.

The faculty is responsible for PhD degrees in animal science and plant science. The faculty currently has about 690 bachelor and master students and 90 PhD students. The faculty has about 240 employees and its own faculty administration.
Are you organized, motivated, and interested in having a central administrative role supporting a successful university research group?
About the position
Faculty of Biosciences at the Norwegian University of Life Sciences (NMBU) invites applications for a permanent position as administrative coordinator (senior advisor) to support work in the Genome Biology research group at Faculty of Biosciences (CIGENE: www.cigene.no). The primary goal of this position during the first 1.5yrs will be to have administrative responsibility for the international, EU funded project AQUA-FAANG. However, the successful candidate will also be required to support other research activities in the group during this period.
The successful candidate will join the multidisciplinary Genome Biology research group, with interests in genetics, evolutionary and comparative genomics, bioinformatics and systems biology. This group includes 3 full-time professors, 2 associate professor, 15 postdocs/researchers, 14 PhD students and 10 research technicians (see www.cigene.no). The group has a strong aqua- and agri- research profile nationally and internationally, with key strengths in application of 'omics' data to understand the genetic architecture of complex traits. Our lab includes state-of-the-art instrumentation enabling genomic research and performs service activity for commercial actors.
Main tasks
Examples of specific tasks include:
Help with the planning and execution of AQUA-FAANG related activities such as scientific meetings, workshops, visiting researchers etc.
Take a central role in coordinating writing/proofing formal AQUA-FAANG project reports/updates required by the EU funding body.
Take a central role in writing/proofing reports, media releases etc. promised by the AQUA-FAANG project under our "Dissemination and communication" activity.
Provide administrative support to the research group and help to coordinate activities such as scientific meetings and workshops, visits from individuals and groups etc.
Be responsible for maintaining the CIGENE web pages (www.cigene.no), responding to enquiries made via this web page, and enhancing the group's profile on social media or other avenues.
Become familiar with NMBUs administrative processes and serve as a trouble-shooter to find solutions for day-to-day needs/problems related to the Genome Biology research group, from students to professors.
Organize and lead the Research groups monthly information meetings, and organize logistics related to team-building exercises (1-2 times per year).
Competence
Required qualifications and competence:
Education at Master level or higher with a degree within a relevant area such as biology, genetics, biotechnology, bioinformatic or similar.
Track record showing excellent communication and organization skills.
Applicants must be proficient in Norwegian and English; both written and spoken.
Desired qualifications and competence:
Experience from research administration, preferably from larger research projects.
Experience with dissemination and exploitation of research.
Knowledge about the universities and higher education system, research institutes, the Research Council of Norway, EU and their instruments.
Operational experience managing projects involving multiple institutions or organizations.
Relevant experience with maintaining web pages and using content management systems such as Wordpress, Teams and/or Sharepoint.
Personal skills:
Excellent collaborative and social skills, and easy approachability.
Organized and systematic with excellent initiative and the ability for independent work and driving processes to completion.
Communicate well in an outgoing and active manner, both orally and in writing, and be a good representative for the group.
Remuneration and further information
The position is placed in government position code 1364, senior advisor, salary grade 60-78 (NOK 543 500 – 776.900 per year) on the Norwegian Government salary scale upon employment depending on qualifications.
For further information, please contact:
General Information to applicants
Application
To apply online for this vacancy, please click on the 'Apply for this job' button above. This will route you to the University's Web Recruitment System, where you will need to register an account (if you have not already) and log in before completing the online application form.
Application deadline: 06.06.2022
Applications should include (electronically) a letter of intent, curriculum vitae, copies of degree certificates and transcripts of academic records (all certified), and a list of two persons who may act as references (with phone numbers and e-mail addresses).