Ledig stilling ved UiT Norges arktiske universitet
Staff / Head Engineer Position - Faculty of Science and Technology
Deadline: 14.04.2020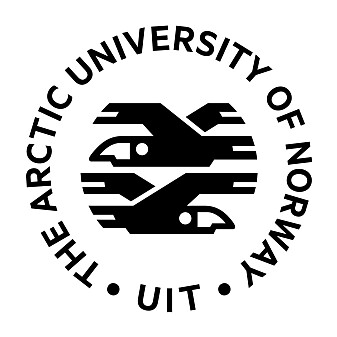 UiT The Arctic University of Norway
UiT is a multi-campus research university in Norway and the northernmost university of the world. Our central location in the High North, our broad and diverse research and study portfolio, and our interdisciplinary qualities make us uniquely suited to meet the challenges of the future. At UiT you can explore global issues from a close-up perspective.

UIT houses the optics group in the Department of Physics and Technology, Faculty of Science and Technology, at the main campus of UiT. The optics group has experienced a great surge in research, thanks to a constant flow of Horizon2020 funding through ERC and MSCA-IF projects and funding from research council of Norway through diverse projects. The group members represent various disciplines like optics, photonics, fabrication, biology, mathematics, sensing, microscopy, nanoscopy, chemistry, computer engineering, electronic instrumentation, etc. The group's core research activity targets development of cutting-edge technologies in nano-photonics, optics-based climate sensing, microscopy, and optical and computational nanoscopy.

Credibility, academic freedom, closeness, creativity and commitment shall be hallmarks of the relationship between our employees, between our employees and our students and between UiT and our partners.
Faculty of Science and Technology / Department of Physics and Technology (IFT)
The position
A full time positon as staff/head engineer is availiable at the Department of Physics and Technology (IFT) at UiT The Arctic University of Norway. The appointment is permanent and it is affiliated to the optics group in connection with the following projects:
ERC starting grant project 'Label-free 3D morphological nanoscopy for studying sub-cellular dynamics in live cancer cells with high spatio-temporal resolution' with Assoc. Prof. Krishna Agarwal (KA) and the principal investigator.
UiT-funded tematisk satsinger grant 'VirtualStain – Artificial intelligence solutions to virtually stain label-free cell and tissue images for studying cardiovascular diseases of fish and mammals', with Prof. Frank Melandso and Assoc. Prof. Krishna Agarwal as the co-principal investogators along with others from institutes other than IFT.
The projects have funding for four years and changes in the content and duties of the position must be expected.The workplace will be at UiT in Tromsø.
Job description
The engineer will be a part of 3d-nanoscopy team, led by Assoc. Prof. Krishna Agarwal, who works on super-resolution microscopy, also referred to as nanoscopy. The staff engineer will support the project in the following respects:
Develop label-free optical nanoscopy set-ups as well as participate in purchase and setup of the equipment pertinent to the development
Design and characterize photonic chips for the label-free nanoscopes, and integrate them with the bulk optic set-up. Also participate in coordinating fabrication of the chips
Develop new correlative light microscope set-ups/techniques with fluorescence microscopy/nanoscopy correlated with label-free optical microscopy
Develop necessary automation, calibration and testing platforms for the optical and photoacoustic microscopes/nanoscopes
Perform optical simulations pertinent to optical paths, alignments, and microscope imaging
Participate in developing correlative imaging protocols for deep tissue/sample imaging
Manage and maintain the label-free nanoscopy lab, instruments, lab supplies, etc.
Perform bioimaging of living and fixed cells, tissues, and other calibration targets on the label-free optical microscopes/nanoscopes
Work together with the scientific staff on the projects in nanoscopy group for smooth operations, coordination, and general functioning of the label-free nanoscopy lab
Document the procedures, manuals, purchases, etc. for the label-free nanoscopy lab.
Help in safety procedures and implementations in label-free nanoscopy lab.
Contact
For further information about the position, please contact:
Qualifications
The position requires a Norwegian bachelor or master degree in physics or engineering, or a corresponding foreign doctoral degree recognized as equivalent to a Norwegian doctoral degree.
Other requirements include:
Prior experience in instrumentation and automation, pertinent to optical and photo-acoustic set-ups
Prior experience of working with design and characterization of photonic chips
Prior experience of optical microscopes, specifically about design assembly, and automation of illumination or collection modules, preferably both
Prior experience of working with lab-view, Matlab, and imageJ for automation, optical simulations, and nanoscopy techniques
Prior experience of biological sample handling and bioimaging
Prior experience of lab-maintenance and participation in scientific instrument purchase
Prior experience of 3D-assembly design for optical set-ups, such as using CAD software
It is expected that the candidate demonstrates:
Excellent work ethic and commitment to the job
Good verbal communication skills in English and Norwegian
Good team working spirit
It is desirable that the candidate demonstrates:
Creativity, ability to think outside the box, problem solving orientation are extremely desirable
The assessment will emphasize the candidates motivation and personal suitability for the position.
We offer
A good working environment with dedicated colleagues
Flexible working hours and a state collective pay agreement
Pension scheme through the state pension fund
Application
The application must be submitted electronically via www.jobbnorge.no, and shall include:
CV
An application letter detailing on the prior experience on various skills needed for the position
Diplomas and transcripts
Written references
Contact information to 2-3 references
All documentation has to be in English or a Scandinavian language.
General information
The appointment is made in accordance with State regulations and guidelines at UiT. At our website, you will find more information for applicants.
Remuneration of Staff Engineer positions are in salary code 1085 or salary code 1087 Head Engineer, on the pay scale for Norwegian state employees, depending on qualifications. There is a 2% deduction for contribution to the Norwegian Public Service Pension Fund.
More information about moving to Norway and working at UiT: http://uit.no/mobility
A good work environment is characterized by diversity. We encourage qualified candidates to apply, regardless of their gender, functional capacity or cultural background.
UiT will emphasize making the necessary adaptations to the working conditions for employees with reduced functional ability. Questions can be directed to the contact person for the position.
According to the Norwegian Freedom and Information Act (Offentleglova) information about the applicant may be included in the public applicant list, also in cases where the applicant has requested non-disclosure.