LEDIG STILLING VED NMBU
Postdoctoral fellow / Researcher within microbiology and environmental biotechnology
Deadline: 03.01.2022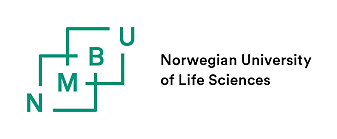 Norwegian University of Life Sciences
NMBU has a particular responsibility for research and education that secures the basis for the life of future generations. Sustainability is rooted in everything we do and we deliver knowledge for life. NMBU has 1,800 employees of which about 250 phd scholarships and 6,000 students. The university is divided into seven faculties.

NMBU believes that a good working environment is characterised by diversity.

We encourage qualified candidates to apply regardless of gender, functional ability, cultural background or whether you have been outside the labour market for a period. If necessary, workplace adaptations will be made for persons with disabilities.

More information about NMBU is available at www.nmbu.no.


About The Faculty of Chemistry, Biotechnology and Food Science


The Faculty of Chemistry, Biotechnology and Food Science (KBM) employs about 160 people. Currently about 50 PhD students are enrolled into our PhD program. KBM represents a broad range of scientific fields encompassing basic natural sciences such as microbiology, chemistry, biochemistry as well as the application of these towards food chemistry, technology and safety, biotechnology, bioprocessing and environmental issues. The Faculty is responsible for education, research and information within our fields of expertise and also has state-of-the-art instrumentation to perform research within these fields. KBM collaborates in networks and research projects both nationally and internationally.

Further information here.
Join our research team developing novel methods for single cell protein production by anaerobic respiration.
About the position
The Faculty of Chemistry, Biotechnology and Food science at the Norwegian University of Life Sciences (NMBU) has a vacant 3-year Post-Doctor/Researcher–position in microbiology, related to environmental biotechnology. The position will be anchored in the group for Microbial Ecology and Physiology (MEP) and the cross-Faculty collaboration NMBU-Nitrogen group (NMBUNG).
MEP/NMBUNG are at the forefront of research on ecophysiology of denitrifying prokaryotes: organisms that can sustain respiratory metabolism by reducing nitrate to molecular nitrogen. We have done ground-breaking research on the physiology and regulatory biology of such organisms, primarily motivated by the fact their metabolism is the main source of the climate gas N2O in the atmosphere. Our research has paved the way for biotechnological inventions to reduce the emissions of N2O.
Recently, we decided to use our knowledge for a completely different task: to develop a new cultivation strategy for production of single cell protein, based on anaerobic respiration (thus independent of costly O2-provision). High density culturing of bacteria is a promising future protein source which can be partially or entirely detached from traditional agriculture and independent of arable land.
Our patent pending anaerobic cultivation approach is in its infancy, but with far-reaching potential. Recently we embarked on a 4-year project AnaPro, for further research and development, funded by the Novo Nordic Foundation under the call Emerging Investigator within environmental and industrial biotechnology. Here, we will explore the imperatives for successful high-density culturing of denitrifying bacteria, we will begin to develop strategies for autotrophic, H2-based growth under anaerobic conditions, and we will search for high-yield strains and organisms with a non-canonical denitrification machinery. This will be done in collaboration with colleagues at the Vrije University, Amsterdam, using serial emulsion culturing to enrich and isolate promising organisms. Isolates will be characterized in terms of their metabolic potential, respiratory physiology, and bioenergetics of anaerobic respiration.
The AnaPro team will consist of the PI (Dr Linda Bergaust), one Post doctor/Researcher, two PhD students, and associated colleagues: Professors Lars Bakken and Svein Jarle Horn (NMBU), Dr Herwig Bachmann (VU Amsterdam) and Professor Mark van Loosdrecht (TU, Delft). Our work will be embedded in the MEP and NMBU-N group with strong links and synergies with other ongoing projects.
The post-doc/researcher will participate in various research activities connected to the AnaPro project, but with the main task of searching for novel non-canonical denitrifying organisms with high yield, together with VU Amsterdam.
Main tasks
The post-doc/researcher will contribute to our ongoing efforts to optimize anaerobic high-density cultivation of bacteria.
Main tasks will include:
Enrichment and isolation of high-yield denitrifying bacteria by serial emulsion culturing
Characterization of selected isolates in terms of their:

metabolic potential
respiratory physiology
biomass yield and -composition
imperatives for high density fed-batch culturing
Whole-genome genome sequencing and phenotypic screening (e.g. Biolog assays) will be used to assess metabolic range and sensitivity of bacterial isolates. Selected isolates will be explored further with respect to aerobic and anaerobic growth parameters and release of N-oxides by gas kinetics, followed by testing in high-density culturing -settings. Isolates will also be tested under feast-famine regimes (mimicking heterogeneous conditions encountered during high-density culturing in large reactors), and growth yield, overflow metabolism and accumulation of potentially toxic denitrification intermediates (NO2- and NO) and metabolites will be assessed. Proteomics analyses will further uncover regulatory and metabolic effects of high-density culturing, as well as possible bottlenecks and auxotrophies. The necessary techniques are part of the AnaPro team's repertoire, but the post-doc/researcher will need extensive skills within bioinformatics.
While a researcher position consists of research only, the main purpose of a post-doctoral position is to qualify for work in high-level scientific positions. This entails e.g. participation in teaching and supervision. A PhD degree is required for both.
Competence
Required Academic qualifications
PhD in microbiology or closely related field
Documented English skills, written and oral
The following experiences and skills will be emphasized:
Experience with batch, fed-batch and continuous culturing of bacteria
Experience with enrichment culturing and isolation of bacteria
Phenotypic characterization of bacteria, relevant to the tasks of the project
Molecular techniques and -omics analyses, primarily genomics and proteomics, but also metabolomics (see tasks)
Bioinformatics experience
You need to:
Thrive in a dynamic research environment
Be able to work both independently and as part of a team
Be sincerely interested in the intricacies of microbial physiology
Be proficient in scientific writing
Remuneration and further information
The position is placed in government pay scale position code 1352 Postdoctoral Fellow, wage framework 24 (salary grade 59-77) (NOK 534.400-752.800), or position code 1109 Researcher, wage framework 24 (salary grade 61-77) (NOK 553.500 – 752.800) on the Norwegian Government salary scale upon employment depending on qualifications. The position follows ordinary meriting regulations.
For further information, please contact:
General Information to applicants
Application
To apply online for this vacancy, please click on the 'Apply for this job' button above. This will route you to the University's Web Recruitment System, where you will need to register an account (if you have not already) and log in before completing the online application form.
Applications without a cover letter that clearly explains why the candidate is qualified and motivated for the position will not be considered.
Application deadline: 03.01.2022
Up to ten publications selected by the applicant as most relevant must be attached to the application. If it is difficult to identify the contribution of the applicant in multiple-author publications, a short explanation about the applicant's part of the work is suggested.
Printed material which cannot be sent electronically should be sent by surface mail to Norwegian University of Life Sciences, Faculty of Chemistry, Biotechnology and Food science, P.O. Box 5003, NO-1432 Ås, within 03.01.2022. Please quote reference number (21/05539)
Applicants invited for an interview will be asked to present verified copies of diplomas and certificates.