LEDIG STILLING PÅ UNIVERSITETET I SØRØST-NORGE
Administrative and Scientific Coordinator - Faculty of Health and Social Sciences
Deadline: 16.01.2022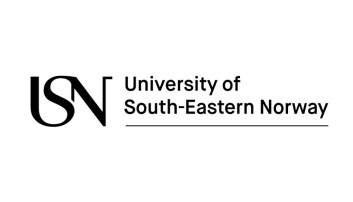 University of South-Eastern Norway
The University of South-Eastern Norway, USN, is one of Norway's largest higher education institutions, with around 18,000 students and 1,900 employees across eight different campuses.

We offer studies, research and knowledge dissemination, all targeting various professions and working life and with a high level of quality internationally. Our goal as a University is to create value both for the individual student and for business and commerce, the public sector and society in general. We achieve this by utilising the best tools we have: education and research.

USN is a University with a strong social commitment where studies and working life are integrated. At USN, we focus on practice-relevant, profession-oriented and applied research and education.

The students shall benefit from innovative educational methods and challenging studies closely associated with society's requirements and needs. They will learn how to adapt to a society and working life that is constantly changing. The University shall meet major social challenges with knowledge and expertise, helping to promote practical solutions, structural changes and new ways of thinking. USN's academic activities shall be embodied by a clear dedication to the UN's sustainable development goals. The University aims to realise this main profile in close cooperation with society and working life.

For more information on USN, please go to www.usn.no
Faculty of Health and Social Sciences, Department of Optometry,Radiography and Lighting have a vacancy for a temporary post
About the position
USN has a vacancy for 100% position as Administrative and Scientific Coordinator to work in a interdisciplinary project team to carry out the administrative functions in the cross-faculty project Effective utilization of commercially available immersive technology for learning, training and behaviour and to develop an Immersive Research & Training Centre at University of South-Eastern Norway from 01.06.2022.
The project is funded through USN's strategic initiative in immersive technologies with an aim to develop the cross-faculty research group into a national centre for research concerning VR/AR/MR technologies and their implementation in education, public and commercial sector, and society as a whole.
Immersive technologies already disrupt our ways of living in a digital age by presenting new approaches to consume and process information. This change will influence how we live our lives – the ways in which we learn, work, shop and play - and will have a profound impact on community and societal interactions. The impending mass adoption of immersive technologies raises fundamental questionsabout the risks and opportunities afforded by the technology.
Responsibilities and duties
The candidate will be responsible for project coordination and administration including developing and maintaining external and internal communications, arranging, and servicing meetings, receiving drafts of travel reports, preparing budgets, financial tracking, documentation and reporting, organization of workshops, grant writing and maintenance of research portfolio. The candidate will have oversight of all the administrative and research aspects of the development of USN Immersive Research & Training Centre.
The position is attached to the Department of Optometry, Radiography and Lighting Design within the Faculty of Health and Social Sciences. The position is dedicated to the cross-faculty project Effective utilization of commercially available immersive technology for learning, training and behaviour and reports to the Head of Department Bente Monica Aakre and the project lead Professor Rigmor C. Baraas. The place of employment is Campus Kongsberg, but the position may include assignments on other campuses of USN. The appointment is for a term of three years with a possibility of extension, depending on performance and results.
The successful candidate will:
Manage day to day internal and external communications
Manage day to day activities and finances
Support in proposal development and reporting to NRC and EU commission
Support in compiling deliverables to grant bodies
Organize travel arrangements
Support in hosting project meeting
Co-ordinate with involved external academic and non-academic partners
Qualifications
Applicants to the position is expected to have completed a PhD including a publication record. The applicant must have gained the degree within the application deadline. The successful candidate will have a good knowledge and understanding of financial and technical reporting procedure with the ability to operate in a collaborative project consortium.
The candidate must also show competence and flexibility in building and maintaining a network of contacts and in presenting in various fora and conferences. Demonstration of the capacity to successfully secure research grants and write publications will most definitely be a plus. Good IT skills are essential for this role. Knowledge of University procedures would be desirable together with experience of dealing with International teams. The ability to manage the administration and financial oversight of the research projects is a requirement for this role.
Applicants must have an excellent command of written and spoken English and, preferably, though not a requirement at the timeof application, one Scandinavian language.
Some special attributes required for this position:
Strong administration skills with good attention to detail
The ability to be organized and work to deadlines
The ability to work unsupervised and as a part of the team
Effective numerical and literacy skills
Exceptional communication and inter-personal skills
Demonstrates energy, dynamism, and a positive mental attitude
Publication record
Successful grant applications
Personal suitability
The candidate should demonstrate motivation and interest in learning about immersive technologies. Co-operation between staff members is an integrated part of the working atmosphere at the University of South-Eastern Norway. The candidate must be motivated and demonstrate a proven ability to work effectively within a team and in a collegiate manner to formulate and realise common objectives. The candidate must be motivated to share his or her knowledge and to collaborate closely within the cross faculty research group in immersive technologies.
We offer
Exciting and educational academic environment with stimulating work.
Individual competence plan and good opportunities for competence and career development for all employees.
A good social environment
Inclusive work environment with dedicated colleagues
Attractive welfare benefits in the State Pension Plan
Opportunity for physical activities within working hours
Salary
Administrative Coordinator (code 1113): NOK543 500 – 825 900 (Ltr 60 – 80) . In special circumstances, higher salaries may be considered.
Salary grade according to seniority and competence. Statutory amounts for the Norwegian Public Service Pension Fund will be deducted from salary.
The person appointed must comply with the laws, regulations and agreements that apply at any given time to the post.
Additional information
The appointing body is the appointments committee for teaching and research posts at the University of South-Eastern Norway. [An expert committee will assess the applications.] Based on the committee's recommendations, relevant applicants will be invited to an interview and a trial lecture.
The person appointed must comply with the laws, regulations and agreements that apply at any given time to the post.
According to our human resources policy, it is our aim that our employees, to the fullest extent possible, shall reflect the diversity of the general population. We therefore encourage all qualified candidates to apply for the post. We endeavor to further develop as an inclusive workplace and to adapt your workplace if required. You are also welcome to apply for a position with us if you have experienced periods where you have not been in employment, education or training.
[The Department has few women/men appointed in scientific positions, and women/men are therefore particularly encouraged to apply.]
Pursuant to section 25, 2nd paragraph of the Freedom of Information Act, information on the applicant may be disclosed even if the applicant has requested not be included on the list of applicants. Applicants will be notified if such requests are not allowed.
Contact information
For more information about the position, please contact:
For questions regarding the recruitment process, please contact:
Senior consultant (PO) Ruth Helen Haugerud, tlf: 35 95 26 17, mail: [email protected]
How to apply
The University of South-Eastern Norway makes use of online application management. Applicants to the post must register their application and CV with enclosures online via the Jobbnorge recruitment portal by clicking on the link on the right-hand side - "Søk stillingen" (Apply for the post).
The following documents shall be attached to the online application:
Cover letter stating your motivation in the project and relevant competencies
CV, summarizing education, experience and other qualifying activities
Certified copies of educational certificates (PhD, Master's and Bachelor's).
Any scientific publications and a list of these
Three references (contact information)
Please note that all documents must be in a Scandinavian language or in English. Any translations must be certified.
Click here to read more about the recruitment process for scientific posts at the University of South-Eastern Norway.
Each applicant is responsible for ensuring that the requested documentation has been uploaded with the application within the application deadline!
The University has been awarded a Charter & Code certificate by the European Commission, and is entitled to use the HR Excellence in Research (HRS4R) logo. The University is also a member of the EURAXESS network, which contributes to good working conditions for mobile researchers.