Ledig stilling ved NMBU
Postdoctoral fellow within fungal fermentation for production of multifunctional fungal biomass
Deadline: 15.06.2020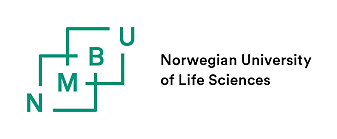 Norwegian University of Life Sciences
NMBU has a special responsibility for research and education that ensures the basis of life for future generations.

Sustainability is rooted in everything we do and we provide knowledge for life.

NMBU has 1700 employees and 5200 students and is organized in seven faculties. NMBU has a campus in Ås and in Oslo. In 2021 we are co-located on Ås. Further information on NMBU is available at www.nmbu.no.


About The Faculty of Science and Technology


The Faculty of Science and Technology (REALTEK) develops research-based knowledge and educates civil engineers and lecturers needed to reach the UN's sustainability goals. We have approximately 150 employees, 70 PhD students and soon 1500 students. The education and research at REALTEK cover a broad spectrum of disciplines.

This includes data science, mechanics and process engineering, robotics, construction and architecture, industrial economics, environmental physics and renewable energy, geomatics, water and environmental engineering, applied mathematics as well as secondary school teacher education in natural sciences and use of natural resources such as in agriculture, forestry and aquaculture. The workplace is in Ås, 30 km from Oslo.
Do you have experience with growing yeast and filamentous fungi and running fermentation processes?
Do you wish to work in an exciting multidisciplinary team in the field of Biorefinery and Bioprocess development?
About the position
The Faculty of Sience and Technology at the Norwegian University of Life Sciences (NMBU) has a vacant two year Post Doctoral–position related to
the development of fungal fermentation processes for valorizing different forestry, agricultural and food rest materials and by-products and production of multifunctional fungal biomass.
The PostDoc position is funded by the NFR MATFONDAVATLE project BYPROVALUE 'Multifunctional high-value fungal biomass from the Norwegian agriculture supply chain by-products'.
BYPROVALUE project aims at utilizing the unique potential of the versatile metabolism of oleaginous fungi to develop a sustainable process for the conversion of agriculture supply chain by-products, namely animal fat and protein fractions from meat industry, brewery rests, and sugar-rich lignocellulose hydrolysates, into high-value multifunctional biomass by fungal fermentation.
The PostDoc project will provide a detailed understanding on:
(1) How to formulate fermentation substrate from the selected food supply chain by-products;
(2) What are the optimal process parameters for the production of the multifunctional fungal biomass;
(3) How to monitor biomass production by vibrational spectroscopy;
Project and supervisor group
Assoc. Prof. Volha Shapaval, Prof. Achim Kohler, Dr. Boris Zimmermann at the Faculty of Science and Technology, Norwegian University of Life Sciences, Ås, Norway.
Main tasks
Developing fermentation substrate based on different forestry, agricultural and food rest materials and by-products;
Developing and optimizing submerged fungal fermentation based on the developed substrates by utilizing HTS-FTIR and ATR-based IR fiber optics spectroscopy;
Performing biochemical analysis of fungal biomass by reference and vibrational spectroscopy methods;
Analysis of yeasts by FTIR microspectroscopy;
Optimizing extraction of lipids and cell wall components from the fungal biomass;
Qualification requirements, desired experiences, knowledge and personal qualities
The main purpose of the post-doctoral position is to qualify for work in high-level scientific positions. A PhD degree is required.
Required Academic qualifications:
Master in Biotechnology / Microbiology / Biochemistry / Chemistry / Chemical Engineering
Ph.D. in Biotechnology / Microbiology / Food Science / Biochemistry
Fluent English both written and oral
The following experiences and skills will be emphasized:
Experience in working with yeasts
Experience in working with bioreactors, being independent in performing fungal fermentations
Experience in working with filamentous fungi
Experience with lipid extraction and lipid analysis by GC-FID
Experience with beta-glucan extraction and analysis
Experience with infrared spectroscopy or infrared imaging
Some knowledge in multivariate data analysis
The candidate has to able to work both independently and in a multidisciplinary research team and needs to describe these skills in the application.
Remuneration and further information
The position is placed in government pay scale position code 1352 Postdoctoral Fellow, wage framework 24, salary grade 59-67 (NOK 523.200-605.500), depending on qualifications. Seniority Promotion in position.
For further information, please contact:
general Information to applicants
Application
To apply online for this vacancy, please click on the 'Apply for this job' button above. This will route you to the University's Web Recruitment System, where you will need to register an account (if you have not already) and log in before completing the online application form.
Application deadline: 15.06.2020
Up to ten publications selected by the applicant as most relevant must be attached to the application. If it is difficult to identify the contribution of the applicant in multiple-author publications, a short explanation about the applicant's part of the work is suggested.
Printed material which cannot be sent electronically should be sent by surface mail to Norwegian University of Life Sciences, Faculty of Science and Technology, P.O. Box 5003, NO-1432 Ås, within15.06.2020. Please quote reference number 20/01774.
Applicants invited for an interview will be asked to present verified copies of diplomas and certificates.