LEDIG STILLING VED UIT NORGES ARKTISKE UNIVERSITET
Postdoctoral Research Fellow in Development of Microbial Fuel Cells for waste / wastewater treatment
Deadline: 10.01.2023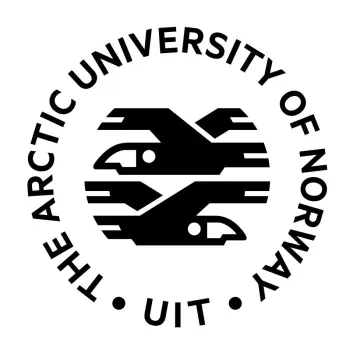 UiT The Arctic University of Norway
UiT is a multi-campus research university in Norway and the northernmost university of the world. Our central location in the High North, our broad and diverse research and study portfolio, and our interdisciplinary qualities make us uniquely suited to meet the challenges of the future. At UiT you can explore global issues from a close-up perspective.

Credibility, academic freedom, closeness, creativity and commitment shall be hallmarks of the relationship between our employees, between our employees and our students and between UiT and our partners.
Faculty of Engineering Science and Technology
The position
A Postdoctoral Research Fellow position is available at the Department of Civil Engineering (Building, Energy and Material Technology), Faculty of Engineering Science and Technology in Microbial Fuel cell technologies.
We seek a dedicated and skilled scientist/engineer who can strengthen research and education at our department. The postdoctoral position will work with a team of researchers in the Building, Energy and Material technology Research Group (BEaM) engaged in applied research to develop materials and systems that are energy efficient, environmentally friendly. The researchers in the group work in the fundamental areas of fluid dynamics, heat and mass transfer, structural, process engineering, mathematical modelling and simulations in a wide range of engineering applications. We are specializing in interdisciplinary approach between engineering design, biochemistry, electrochemistry and power management to develop innovative solutions for generating energy from renewable resources such as waste, wastewater and for sustainable and clean environment.
The position is a fixed term position for a duration of three years. Appointment to the position of Postdoctoral Research Fellow is mainly intended to provide qualification for work in top academic positions. It is a prerequisite that the applicant can carry out the project over the full course of the employment period. No person may hold more than one fixed term position as a Postdoctoral Research Fellow at the same institution.
The position will additionally be assigned to teaching and related work for UiT in an amount equivalent to a maximum 25 % of a full-time employment. Supervision of MSc students related to this specialization will also be part of the postdoctoral position. The postdoctoral position will take responsibility for the day-to-day management of the group together with the other members of the research group. It can be communication, data management, meetings for MSc students and the like.
The workplace is at UiT in Narvik. You must be able to start in the position within a reasonable time after receiving the offer.
The field of research
The position is related to a project Development of field scale microbial fuel cell system for waste/wastewater treatment and power production. The aim of the project is to develop innovative solution to mitigate the environmental impacts due to disposal of urban, industrial and agro-industrial wastewater. We aim to achieve scientific advances that incorporates state-of-the-art knowledge in several fields that converge to establish the technology at field scale. Water resources, environmental quality and energy are the strategic areas for all countries, this the project outcome will contribute the goals of the Sustainable Development Goals (2030 Agenda - UN). The problem is a complex and thus it requires applying interdisciplinary knowledge from different fields. We anticipates the development of a prototype to be implemented at local wastewater treatment plant for testing and identifying the practical problems of implementing this technology.
The candidate is expected to understand the principles and challenges for microbial fuel cells for large scale power generation. The postdoctoral position will work with other researchers in the research group taking special responsibility for the design and production of large scale MFC and integration of the output for practical application (i.e. to grid, or site storage). The candidate will also participate actively in research activities linked to the co-production of knowledge and solutions together with various scientific and industrial actors. The candidate will collaborate and create synergies with other projects and research groups in the Arctic.
An explanation of the motivation for working with the BEAM research group and within the field of fuel cells, wastewater treatment and power production through bioelectrical processes, and a brief description of how you can build a unique competence that is relevant for research and teaching in engineering and sustainability sciences, should be enclosed to the application.
Contact
For further information about the position, please contact:
Professor Mohamad Mustafa:
or Professor Raj Calay:
For administrative questions, please contact the:
Adviser of administration Wenche Berg Kvernelv:
Qualifications
This position requires a Norwegian doctoral degree (PhD) in Mechanical Engineering, Electromechanical engineering, chemical engineering or engineering discipline relevant to production of electrochemical electrobiological systems or an equivalent foreign doctoral degree.
Qualification with a PhD is required before commencement in the position. If you're at the final stages of your PhD, you may still apply if you have submitted your PhD thesis for doctoral degree evaluation within the application deadline. You must submit the thesis with your application. You must have dissertated before the start-up date of the position.
Fluency in English is required and working knowledge of Norwegian or a Scandinavian language is desirable.
Required Qualifications
Strong quantitative background in design, fabrication, testing of fuel cell systems modelling and simulations and analytical and statistical methods
Programming experience: R, Python or other relevant programming language
Training/experience in laboratory, work set up experiment
Skills to design and construct the experimental rigs, bioreactors
Preferred Qualifications
PhD in MFC related topic (design, testing and operation)
Development and optimization of biological processes for efficient wastewater treatment.
Familiarity of electrochemical and electrobiological power production solution
Experience with teamwork using interdisciplinary or transdisciplinary methods
Knowledge of advanced data analytical tools, machine learning and/or artificial intelligence is considered an advantage but is not a requirement
In the assessment the main emphasis will be attached to the submitted works and the project proposal for the qualifying work. Emphasis shall also be attached to experience from popularization/dissemination and academic policy and administrative activity.
As teaching duties or equivalent work is attached to the position, emphasis will also be attached to teaching experience and qualifications.
During the assessment emphasis will be put on the candidate's motivation, potential for research, and personal suitability for the position.
The ideal candidates will combine the following personal qualities:
Excellent ability to write and communicate advanced concepts and complex analyses relevant to energy systems and/or sustainability
Hard-working, ambitious and accurate with good work ethics
Creative and independent but a good team player
Genuinely interested in scientific research and its industrial applications.
Good social and collaborative skills
At UiT we put emphasis on the quality, relevance and significance of the research work and not on where the work is published, in accordance with the principles of The San Francisco Declaration on Research Assessment (DORA).
Inclusion and diversity
UiT The Arctic University i Norway is working actively to promote equality, gender balance and diversity among employees and students, and to create an inclusive and safe working environment. We believe that inclusion and diversity is a strength, and we want employees with different competencies, professional experience, life experience and perspectives.
If you have a disability, a gap in your CV or immigrant background, we encourage you to tick the box for this in your application. If there are qualified applicants, we invite least one in each group for an interview. If you get the job, we will adapt the working conditions if you need it. Apart from selecting the right candidates, we will only use the information for anonymous statistics.
We offer
Involvement in an interesting research project
Good career opportunities
A good academic environment with dedicated colleagues 
Flexible working hours and a state collective pay agreement 
Pension scheme through the state pension fund 
More practical information for working and living in Norway can be found here.
Application
Your application must include:
Application letter
An explanation of the motivation for working with coastal ecology and sustainability, and a brief description of how you can build a unique competence that is relevant for research and teaching in ecology and sustainability sciences (3-4 pages)
CV
Diplomas and transcripts (all degrees)
Contact information to 3 references
Documentation of teaching experience and qualifications, if applicable
A list of your academic production
Description of your academic production, stating which works you consider most important
Academic works, up to ten. The doctoral thesis is regarded as one work.
All documentation to be considered must be in a Scandinavian language or English. We only accept applications and documentation sent via Jobbnorge within the application deadline.
Assessment
The applicants will be assessed by an expert committee. The committee's mandate is to undertake an assessment of the applicants' qualifications based on the written material presented by the applicants, and the detailed description draw up for the position.
The applicants who are assessed as best qualified will be called to an interview. The interview should among other things, aim to clarify the applicant's motivation and personal suitability for the position. A trial lecture may also be held.
General information
The appointment is made in accordance with State regulations and guidelines at UiT. At our website, you will find more information for applicants.
The remuneration for Postdoctoral research fellow is in accordance with the State salary scale code 1352. A compulsory contribution of 2 % to the Norwegian Public Service Pension Fund will be deducted.
The successful candidate must be willing to get involved in the ongoing development of their department and the university as a whole.
According to the Norwegian Freedom and Information Act (Offentleglova) information about the applicant may be included in the public applicant list, also in cases where the applicant has requested non-disclosure.
The Department of Building, Energy and Material Technology
The core activities at the department are education, research and dissemination in building-related engineering. The department's overall goal is to contribute to sustainable development of the region and the High North. We deliver engineering expertise to the building and construction industry at national and international level, but we also have a strong connection to the business community in the region. The institute is located at campus Narvik but offers decentralized engineering education in both Alta and Mo i Rana, as well as online education. The department has 350 students.
Faculty of Engineering and technology will be a driving force for the development of industry, industry and the public sector – especially in the High North.
The department, being part of the faculty of Engineering Science and Technology, has outstanding professionally oriented educational programmes. The Faculty of Engineering Science and Technology is at the forefront in the development of new teaching methods and pedagogy. This helps to ensure a high quality of education and graduate production in an effective multi-campus organization.
Our study programmes are research-based and closely linked to activities with participation in international, national and regional arenas for research dissemination and project development. An active presence is necessary to safeguard research and innovation at an internationally competitive level.
Our research activity emphasizes innovation and innovation in engineering and technology. The goal is to develop new knowledge and new products, services and jobs.