LEDIG STILLING VED UIT NORGES ARKTISKE UNIVERSITET
Postdoctoral Fellow in Ecology
Deadline: 03.03.2021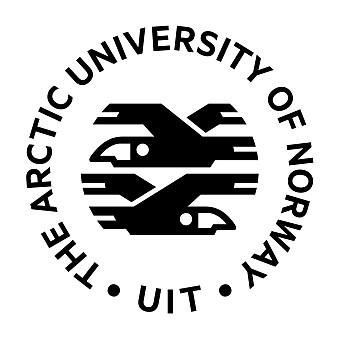 UiT The Arctic University of Norway
The Faculty of Biosciences, Fisheries and Economics (BFE) consists of Department of Arctic and Marine Biology, Norwegian College of Fishery Science (NFH) and School of Business and Economics. The main task of BFE is to conduct teaching and research dissemination at a high national and international level within all relevant fields. Prioritized research areas are aquatic and terrestrial ecosystems, climate, life in the arctic, marine bioprospecting, fish health, seafood products, business and macroeconomics, resources and environment, markets and management of marine resources.

The interdisciplinary profile of the faculty provides good opportunity to develop research projects involving several research groups at the faculty according to its strategy.
Faculty of Biosciences, Fisheries and Economics
The position
A position as Postdoctoral Fellow in ecology is available jointly at The Department of Arctic and Marin Biology (AMB), The Faculty of Biosciences, Fisheries and Economics (BFE) at UiT The Arctic University of Norway (UiT), affiliated with the research group Northern populations and ecosystems, and The Department of Arctic Ecology, The Norwegian Institute for Nature Research (NINA). The position is a fixed term for a period of two years where the successful candidate will be localized 2/3 of the time at UiT and 1/3 at NINA.
AMB includes 6 research groups. Research and teaching at AMB has a broad span, from molecular mechanisms at cellular/subcellular levels via studies of adaptations at the organismal level, to ecological interactions in aquatic and terrestrial environments. The staff counts 52 permanent scientists, 28 technicians, 9 administrative positions and 65 temporary employees (researchers, postdocs, PhD research fellows, technicians).
NINA is an independent foundation for nature research and research on the interaction between human society, natural resources and biodiversity. NINA has 265 employees divided between the main office in Trondheim and departments in Tromsø, Bergen, Lillehammer and Oslo.
UiT and NINA are both members of The Fram Centre – High North Research Centre for Climate and the Environment and researchers from these institutions are collaborating closely on many projects. Being affiliated to two institutions will give the postdoc opportunities to widen his/her experiences and network.
Appointment to the position of Postdoctoral Research Fellow is mainly intended to provide qualification for work in top academic positions. It is a prerequisite that the applicant is able to carry out the project over the full course of the employment period. No person may hold more than one fixed-term position as a Postdoctoral Research Fellow at the same institution.
The workplace is at UiT in Tromsø. You must be able to start in the position within 6 months after receiving the offer.
The project/position's field of research
The position as Postdoctoral Fellow in ecology is available in the frame of the EU-project "Drivers and Feedbacks of Changes in Arctic Terrestrial Biodiversity" CHARTER (www.charter-arctic.org). The project is an ambitious effort to advance the adaptive capacity of Arctic communities to climatic and biodiversity changes through state-of-the-art synthesis based on thorough data collection, analysis and modelling of Arctic change with major socio-economic implications and feedbacks. CHARTER involves 21 research institutions across nine countries, and is led by the Arctic Centre at the University of Lapland.
In CHARTER, the postdoc will primarily work with topics on Arctic biodiversity and transitions in land cover and the cryosphere related to direct and indirect impacts of major drivers of change over decadal time scales using mainly existing datasets collected on the ground and through remote sensing (mainly work packages 1 and 2 in CHARTER, www.charter-arctic.org).
Research topics will include
herbivory, and relationships between different herbivores in tundra ecosystems
predator community composition/changes
climatic and environmental changes driving rapid vegetation transitions with impacts on local communities and nature-based industries
CHARTER has a strong focus on involving various stakeholders, including reindeer herders and managers, and in communicating with public authorities on multiple levels. The postdoc will be involved in communication with stakeholders and authorities.
Contact
For further information about the position, please contact:
Research Scientist Dorothee Ehirich at UiT, BFE, AMB:
or Senior Research Scientist Hans Tømmervik at NINA:
or Senior Research Scientist Jarle Werner Bjerke at NINA:
Qualifications
The successful candidate must be willing to get involved in the ongoing development of their department and the university as a whole.
Additional required qualifications:
Norwegian doctoral degree in ecology or a corresponding foreign doctoral degree recognized as equivalent to a Norwegian doctoral degree in the subject area.
Experience with spectral analysis of remote sensing data.
Experience in statistical modelling of ecological data.
Documented good oral and written communication skills in English.
It is considered an advantage to also have
experience in plant-herbivore interactions and food web ecology
experience with, or interest for interdisciplinary environmental research addressing changes in socioecological systems, including communication and collaboration with stakeholders
research experience from boreal or Arctic areas
working knowledge of Norwegian or a Scandinavian language
During the assessment emphasis will be put on the candidates potential for research, motivation and personal suitability for the position.
UiT puts emphasis on the quality, relevance and significance of the research work and not on where the work is published, in accordance with the principles of The San Francisco Declaration on Research Assessment (DORA).
Application
The application must be submitted electronically via www.jobbnorge.no and shall include:
Application letter
CV
Diplomas and transcripts (all degrees)
Written references
Contact information to 2-3 references
A list of your academic production
Description of your academic production, stating which works you consider most important
Academic works, up to ten. The doctoral thesis is regarded as one work.
The documentation must be in English or a Scandinavian language. We only accept applications sent via www.jobbnorge.no.
We offer
Good welfare arrangements for employees
Good arrangements for pension, insurance and loans in the Norwegian Public Service Pension Fund
The appointment is for a fixed period of two years.
Remuneration of Postdoctoral Fellow positions are in State salary code 1352. A compulsory contribution of 2 % to the Norwegian Public Service Pension Fund will be deducted.
Inclusion and diversity
A good work environment is characterized by diversity. We encourage qualified candidates to apply, regardless of their gender, functional capacity or cultural background and will emphasize making the necessary adaptations to the working conditions for employees with reduced functional ability.
UiT The Arctic University in Norway is working actively to promote equality, gender balance and diversity among employees and students, and to create an inclusive and safe working environment. We believe that inclusion and diversity is a strength, and we want employees with different competencies, professional experience, life experience and perspectives.
If you have a disability, a gap in your CV or immigrant background, we encourage you to tick the box for this in your application. If there are qualified applicants, we invite least one in each group for an interview. If you get the job, we will adapt the working conditions if you need it. Apart from selecting the right candidates, we will only use the information for anonymous statistics.
General information
The appointment is made in accordance with State regulations and guidelines at UiT. At our website, you will find more information for applicants. According to the Norwegian Freedom and Information Act (Offentleglova) information about the applicant may be included in the public applicant list, also in cases where the applicant has requested non-disclosure.
More practical information for working and living in Norway can be found here: Welcome to UiT!