LEDIG STILLING VED UIT NORGES ARKTISKE UNIVERSITET
PhD Fellow in Physics - Climate Dynamics
Deadline: 31.08.2022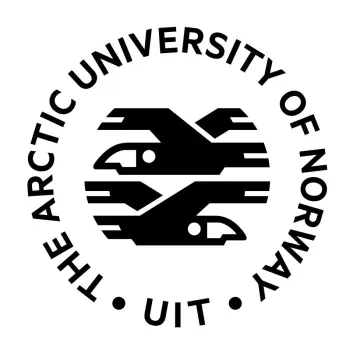 UiT The Arctic University of Norway
UiT The Arctic University of Norway

UiT is a multi-campus research university in Norway and the northernmost university of the world. Our central location in the High North, our broad and diverse research and study portfolio, and our interdisciplinary qualities make us uniquely suited to meet the challenges of the future. At UiT you can explore global issues from a close-up perspective.

Credibility, academic freedom, closeness, creativity and commitment shall be hallmarks of the relationship between our employees, between our employees and our students and between UiT and our partners.

UiT Aurora Centre DYNAMO

UiT has established the UiT Aurora Centre for Nonlinear Dynamics and Complex Systems Modelling (DYNAMO). This is an interdisciplinary centre with thematic focus on the most profound challenges for our society – climate change, its impact on ecosystems, and its mitigation by development of fusion power as an unlimited source of sustainable energy.

The announced position will strengthen the UiT Aurora Centre by recruiting excellent researchers within relevant areas of climate science, fusion plasma physics and complex systems modelling.

The successful candidate will perform research in close collaboration with other members of the DYNAMO centre and its extensive international network.
Faculty of Science and Technology
The position
The Department of Physics and Technology announces a vacant PhD fellow position in the area of climate dynamics at UiT - The Arctic University of Norway.
The position is available for commencement from autumn 2022, and the appointment is for a period of four years. The nominal length of the PhD programme is three years; the fourth year is used for teaching or other duties for the department where the fellow is hired. The duties are normally distributed evenly over the four years. The objective of the position is to complete research training to the level of a doctoral degree. Admission to a PhD programme is a prerequisite for employment, and the programme period starts on commencement of the position.
The candidate will work in a team having large international cooperation and will have possibilities for a research stay abroad. The position will be supervised by the Department of Physics and Technology and possibly by international project collaborators. The workplace is at UiT in Tromsø.
This position will be associated with the Complex Systems Modelling (CSM) group at the Department of Physics and Technology. This group consists of three permanent academic staffs and several postdoctoral and PhD fellows. The position is also associated with the UiT Aurora Center DYNAMO.
The workplace is at UiT in Tromsø. You must be able to start in the position in Tromsø within a reasonable time after receiving the offer.
The position's field of research
The current anthropogenic emissions of greenhouse gasses lead to global warming. The Arctic is warming faster than the Earth as a whole, which is known as the Arctic Amplification. This amplification affects not only the Arctic weather and climate, but also plays a role for the mid-latitudes. The amplification may enhance mid-latitude extreme weather events so that for instance heat waves become more severe, and cold spells become more frequent.
The weather is strongly coupled to the atmospheric circulation. The atmospheric circulation transports heat and water vapour hereby affecting local temperatures and precipitation. The circulation dependents on the temperature gradient between the Equator and the pole. Hence as the global warming becomes amplified in the Arctic, the equator-to-pole temperature gradient changes and so does the atmospheric circulation and the weather in the mid-latitudes.
This PhD project is dedicated on investigating the role of the Arctic warming in changing the Northern Hemisphere mid-latitudes weather – in particular, extreme weather events. This linkage will be investigated based on a combination of climate-model experiments, and statistical analyses of observations and model output from large model ensembles. The project will contribute with important knowledge on expected future changes of extreme weather events.
The successful candidate will obtain a solid scientist education, advanced knowledge within physics, statistics, meteorology and climate science, and strong skills in programming, written and oral communication, and international cooperation.
Contact
Further information about the position, UiT, and project details is available by contacting Professor in polar meteorology and climate dynamics Rune Grand Graversen:
Qualifications
This position requires a Norwegian Master's degree within applied mathematics, statistics or physics, or a corresponding foreign Master's degree recognized as equivalent to a Norwegian Master's degree within the same areas.
The candidate must have a background in physics or applied mathematics, and in meteorology, climate dynamics, or oceanography. The candidate should have excellent skills in computer programming and oral and written English.
Other required qualification skills include:
Excellence in master thesis work and from grade transcripts
Independence and self-motivation ability
Creativity and ability to think outside the box
Excellent work ethic and commitment to the job
International experience is an advantage. The assessment will emphasize motivation and personal suitability for the position.
As many as possible should have the opportunity to undertake organized research training; hence if you already hold a PhD degree, or have equivalent competence, we will not appoint you to this position.
Admission to the PhD programme
For employment in the PhD position, you must be qualified for admission to the PhD programme at the Faculty of Science and Technology and participate in organized doctoral studies within the employment period.
Admission normally requires:
A bachelor's degree of 180 ECTS and a master's degree of 120 ECTS, or an integrated master's degree of 300 ECTS.
A master's thesis with a scope corresponding to at least 30 ECTS for a master's degree of 120 ECTS.
A master's thesis with a scope corresponding to at least 20 ECTS for an integrated master's degree of 300 ECTS.
In order to gain admission to the programme, the applicant must have a grade point average of C or better for the master's degree and for relevant subjects of the bachelor's degree. A more detailed description of admission requirements can be found here.
Applicants with a foreign education will be subjected to an evaluation of whether the educational background is equal to Norwegian higher education, following national guidelines from NOKUT.
If you are employed in the position, you will be provisionally admitted to the PhD programme. Application for final admission must be submitted no later than two months after taking up the position.
Inclusion and diversity
UiT The Arctic University of Norway is working actively to promote equality, gender balance and diversity among employees and students, and to create an inclusive and safe working environment. We believe that inclusion and diversity are a strength and we want employees with different competencies, professional experience, life experience and perspectives.
If you have a disability, a gap in your CV or immigrant background, we encourage you to tick the box for this in your application. If there are qualified applicants, we invite at least one in each group for an interview. If you get the job, we will adapt the working conditions if you need it. Apart from selecting the right candidates, we will only use the information for anonymous statistics.
We offer
Involvement in an interesting research project
A fantastic work environment with friendly and dedicated colleagues
Excellent career opportunities
A large degree of independence in work
Opportunities to travel and meet other leading scientists within the field
Pension scheme through the state pension fund
UiT also has good welfare arrangements for employees including beneficial arrangements for pension and insurances.
The UiT campus is located near the centre of Tromsø, a vibrant city located in Northern Norway with approximately 75 000 inhabitants. The city is surrounded by the stunning landscape of Northern Scandinavia. The location also offers ample opportunities for e.g., sighting aurora, hiking and skiing.
More practical information for working and living in Norway can be found here.
Application 
Your application must include:
Application and motivation letter (max 1 page)
CV (max 2 pages)
Diploma for bachelor's and master's degree
Transcript of grades/academic record for bachelor's and master's degree
Explanation of the grading system for foreign education (Diploma Supplement if available)
Documentation of English proficiency
Three references, preferably including the Master's thesis supervisor
Master's thesis, and, if applicable, other academic works, up to ten
Qualification with a master's degree is required before commencement in the position. If you are near completion of your master's degree, you may still apply and submit a draft version of the thesis and a statement from your supervisor or institution indicating when the degree will be obtained. You must still submit your transcripts for the master's degree with your application.
All documentation to be considered must be in a Scandinavian language or English. Diplomas and transcripts must also be submitted in the original language, if not in English or Scandinavian. We only accept applications and documentation sent via Jobbnorge within the application deadline.
General information
The appointment is made in accordance with State regulations and guidelines at UiT. At our website, you will find more information for applicants.
A shorter period of appointment may be decided when the PhD Fellow has already completed parts of their research training programme or when the appointment is based on a previous qualifying position PhD Fellow, research assistant, or the like in such a way that the total time used for research training amounts to three years.
Remuneration for the position of PhD Fellow is in accordance with the State salary scale code 1017. A compulsory contribution of 2 % to the Norwegian Public Service Pension Fund will be deducted.
We process personal data given in an application or CV in accordance with the Personal Data Act (Offentleglova). According to the Personal Data Act information about the applicant may be included in the public applicant list, also in cases where the applicant has requested non-disclosure. You will receive advance notification in the event of such publication, if you have requested non-disclosure.