Ledig stilling ved UiT Norges arktiske universitet
PhD Fellow in Chemical Synthesis / Medicinal Inorganic Chemistry
Deadline: 31.05.2020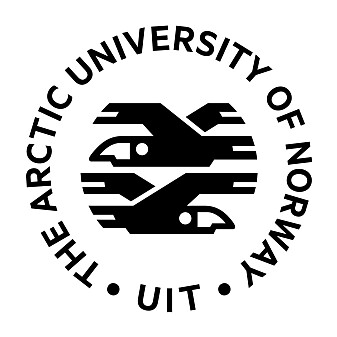 UiT The Arctic University of Norway
UiT is a multi-campus research university in Norway and the northernmost university of the world. Our central location in the High North, our broad and diverse research and study portfolio, and our interdisciplinary qualities make us uniquely suited to meet the challenges of the future. At UiT you can explore global issues from a close-up perspective.

Credibility, academic freedom, closeness, creativity and commitment shall be hallmarks of the relationship between our employees, between our employees and our students and between UiT and our partners.
The position
The Department of Chemistry seeks a motivated and enthusiastic PhD fellow to join the Research Group in Bioinorganic Chemistry, which is part of the Chemical Synthesis and Analysis Division. The successful PhD fellow will become a member of an internationally oriented and interdisciplinary research team focusing on the synthesis of metal-organic compounds, with emphasis on metalloporphyrin analogues. Within this area, the project may be quite flexibly defined, with the scope ranging from fundamental questions in synthetic methods, structure, bonding and mechanism to applied goals aimed at developing reagents for cancer bioimaging and therapy (theranostics). Accordingly, collaborative work will be carried out with other groups locally and worldwide, including those working on preclinical cancer imaging and therapy, synchrotron and neutron crystallography, and various synchrotron-based spectroscopies.
As a student, you will enter an international and collegial environment, and be enrolled in the Research School in Chemistry, which will supplement your regular courses with those on transferable skills and offers travel grants to conferences and collaborator laboratories.
The position is for a period of four years. The nominal length of the PhD programme is three years. The fourth year is distributed as 25 % each year, and consists of teaching or other duties for the department. The objective of the position is to complete research training to the level of a doctoral degree. Admission to a PhD programme is a prerequisite for employment, and the programme period starts on commencement of the position.
The position's field of research
This position will focus on fundamental and/or applied research on porphyrin analogues (such as corroles and carbaporphyrins). The project will include some or all of the following, depending on exact plans and progress:
Synthesis of metalloporphyrin analogues;
Full spectroscopic and crystallographic characterization;
Photophysical studies, where of interest;
X-ray spectroscopic studies, such as EXAFS/XANES, XES, and RIXS (either hands-on or via collaboration);
Testing in imaging and therapeutic applications.
Links to the group's articles can be accessed via Google Scholar or ORCID.
Contact
For further information about the position and project, contact:
Qualifications
This position requires a Master's degree (two years or equivalent) in chemistry with specialization in organic or inorganic chemistry. A strong synthetic background at a level appropriate for a Norwegian master's degree is required. In addition, candidates with documented experience in porphyrin and porphyrin analogue synthesis will be preferred.
Both a strong academic record and a genuine interest in conducting research are essential to qualify for the position. This must be demonstrated by your Master's thesis, academic record, and other application materials (see below). Personal suitability for the position will also be emphasized.
The applicant must be able to document proficiency in English that satisfies the Norwegian Higher Education Entrance Qualification, either as a native language, via undergraduate education in a Nordic or certain other countries, or by test scores as described here. Proficiency in a Scandinavian language an advantage due to teaching obligations.
Admission to the PhD programme
The position requires admission to the Faculty's PhD programme. Admission requires that the applicant has at least 5 years of higher education, equivalent to 300 ECTS. The applicant must have a Master's thesis evaluated equivalent to 30 ECTS or more, or 20 ECTS for an integrated Master's degree. The applicant must have an average grade of C or better. Further information about requirements is available here: Regulations PhD Faculty of Sciences and Technology
Applicants with a foreign education will be evaluated on whether the educational background is equivalent to Norwegian higher education, following national guidelines. Applicants from some countries will have to document additional higher education in order to fulfill the requirements.
As many as possible should have the opportunity to undertake organized research training. If you already hold a PhD or have equivalent competence, we will not appoint you to this position.
Application
Your application must include:
CV and application letter
Diplomas and transcripts from your Bachelor's and Master's degrees or equivalent
Diploma Supplement for completed degrees from EU universities (and applicants from non-EU universities are advised to attach an explanation of the grading system)
Documentation of English language proficiency. If not otherwise exempt, documentation of English language proficiency for PhD-studies, with a recommended minimum score of 6.5 on each part of the IELTS test, or minimum scores of 22, 22, 22 and 25 (reading, listening, speaking and writing, respectively) on the TOEFL test.
Copy (or links) to a Master's thesis (representing at least 30 ECTS or one full semester load); see below if the Master's degree is not yet complete.
A description of research performed and/or any other works (published or unpublished) which you wish to be considered. In cases of multiple authorship, your specific contributions must be described.
2-3 references and/or letters of recommendation, including contact details
Qualification with a Master's degree is required before commencement. For those who are near to completion of their Master's degree, submit a draft version of the thesis and a letter from your university confirming the planned date of examination. You must have fulfilled all requirements (and passed all examinations) for the Master's degree before the planned commencement date.
Documentation may be submitted in English or a Scandinavian language. We are only able to consider applications submitted electronically through www.jobbnorge.no.
Assessment
The assessment will emphasize academic performance, motivation and personal suitability for the position. You must be willing to engage in the ongoing development of your discipline and the university as a whole. During the assessment process, emphasis will be put on your potential for research, as shown by the Master's thesis and other academic work, relevant research experience and academic performance and teaching experience and/or qualifications. Teaching experience and/or qualifications will be considered an advantage. In addition, we may consider work experience or other activities of significance for the PhD studies.
General information
The appointment is made in accordance with State regulations and guidelines at UiT. At our website, you will find more information for applicants.
You have to be qualified for and participate in the PhD programme. A shorter period of appointment may be decided when the PhD fellow has already completed parts of their research training programme or when the appointment is based on a previous qualifying position as PhD fellow, research assistant, or the like in such a way that the total time used for research training amounts to three years.
Remuneration for the position of PhD Fellow is in accordance with the State salary scale code 1017. A compulsory contribution of 2 % to the Norwegian Public Service Pension Fund will be deducted.
For more information about working and living in Norway, see http://uit.no/mobility.
A good work environment is characterized by diversity. We encourage qualified candidates to apply, regardless of their gender, functional capacity or cultural background. UiT will emphasize making the necessary adaptations to the working conditions for employees with reduced functional ability.
We process personal data given in an application or CV in accordance with the Personal Data Act (Offentleglova). According to Offentleglova information about the applicant may be included in the public applicant list, also in cases where the applicant has requested non-disclosure. You will receive advance notification in the event of such publication, if you have requested non-disclosure.