LEDIG STILLING PÅ UNIVERSITETET I SØRØST-NORGE
PhD Research Fellow - Maritime Education and Traingin (MET)
Deadline: 16.11.2020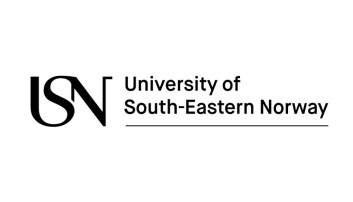 University of South-Eastern Norway
University of South-Eastern Norway has about 18 000 students and about 1500 employees. The university is organized in four faculties, with instruction and R&D activities on eight campuses. The main profile of the university is to provide socially relevant education, geared towards specific professions, and adapted to the requirements of the workplace, as well as to produce applied research and development.
The Faculty of Technology, Natural Sciences and Maritime Sciences have a vacancy for a position as PhD Research Fellow in Integrating Virtual, Augmented and Mixed reality in Maritime Education and Traingin (MET)
About the position
The Faculty of Technology, Natural Sciences and Maritime Sciences at the University of South-Eastern Norway (USN) has a vacancy for one full-time position as PhD Research Fellow in the Centre of Excellence in Maritime Simulator Training and Assessment (COAST). The vacant position is formally attached to the Department of Maritime Operations and reports to the Head of the Department. The place of employment is at the USN, Campus Bakkenteigen.
The appointment is for a period of three years. In relevant cases, the period can be set to 4 years. It is a requirement that the successful applicant is granted admission to the University's Doctoral Programme in "Nautical Operations" within three months from the commencement date. Date of commencement is set to 15 February 2021; earlier date is possible by agreement.
The PhD position will be part of the Centre of Excellence in Maritime Simulator Training and Assessment (COAST). COAST is a joint initiative of the University of South-Eastern Norway (USN), Norwegian University of Science and Technology (NTNU), Western Norway University of Applied Sciences (HVL) and The Arctic University of Norway (UiT) and aims to become the world's leading provider of simulator training and assessment for maritime education.
The PhD candidate will investigate the interplay of participants and technical tools in everyday simulator practices. The work will be part of COAST's vision for novel research-based pedagogical approaches to simulator-based training and assessment methods. The candidate is also expected to collaborate with other PhD projects in formulating research design, data collection and other COAST related dissemination activities across the consortium.
The PhD project must address the research objectives of the broader project and the applicants are asked to submit a 5-page proposal with their application, see more details under "How to apply". The position involves close collaboration with scientists working on Training, assessment, learning & human factors at the Faculty of Technology, Natural Sciences and Maritime Sciences.
About the PhD-project
Maritime industry is one of the most safety-critical industries that exists today experiencing an emergence of digitalization and high-level automation at workplace. Therefore, the skill and competency requirement of maritime professionals have increased, and at the same time, humans and machines divide work tasks in new ways. Today, highly technical skills in safety critical domains, such as proficiency in using automated systems, are often taught and learned through traditional simulator-based training in educational contexts.
The current focus in Maritime Education and Training (MET) has been slowly shifting from the traditional practices towards addressing the future needs of the industry as well as the seafarers. Research in the field of Virtual Reality (VR), Augmented Reality (AR) and Mixed Reality (MR) technologies has been initiated to create new simulator-based learning and assessment methods for MET. VR and AR are seen as acceptable solutions to create connections among real world environments with virtual environments by providing a physically and technically accurate simulation of naturally occurring maritime operations (e.g.: navigation, engine room operation, rescue operations, fire-fighting as well as other routine and non-routine tasks). However, the adoption of VR, AR and MR as new methods in professional education and training comes with its own challenges and limitations. The challenges permeates towards both technical and pedagogical aspects of training. Therefore, the PhD project is envisaged to address the emerging challenges in a structured way.
Relevant research questions are, but are not limited to:
What are the specific challenges, opportunities and benefits of integrating VR, AR and MR in traditional maritime simulator training framework from a physical and technical point of view ?
How do instructor and students interact when using VR, AR and MR in brief - exercise and debrief activities across the constortium's 4 institutions?
How do integration of VR, AR or MR in simulated exercises relate to non-technical skills such as collaboration, monitoring, control and trust?
How do instructors work to organize and facilitate students to develop non-technical skills such as collaboration, communication, teamwork and leadership skills during VR, AR and MR exercises in simulator-based activities?
Qualifications
Applicants to the PhD position are expected to have a maritime operational background. The applicant must have a Master's degree (120 ECTS) or equivalent higher education qualifications in a relevant field with an average grade B or better from the Master degree, in addition to a grade B or better of the final master project. The applicants must have gained their Master's degree within date of commencement. Relevant fields of expertise could be either within Pedagogy or Maritime Education. Other qualifications may also be considered. Teaching experience will be considered an advantage.
Applicants must master written and oral English. Previous experience in research activities, collaborative projects and peer reviewed publications will be prioritised.
In addition to formal qualifications, the candidate must have a personal motivation for research, ability to work independently and focused ability to work in multidisciplinary and multicultural teams. The candidate should have the competence, willingness and interest in learning the relevant areas to the PhD projects and associated areas within and across COAST. Cooperation between staff members is an integrated part of the working atmosphere at the University of South-Eastern Norway.
Personal suitability for the position will be emphasized. The candidate must be motivated and demonstrate a proven ability to work effectively within a team and in a collegiate manner to formulate and realize common objectives. The candidate must be motivated to share his or her knowledge and to collaborate closely within the COAST.
We offer
A professionally stimulating working environment
Good opportunities to develop your career and your academic skills
A good social environment
Attractive welfare benefits in the State Pension Plan
Opportunity for physical activities within working hours
Salary
PhD Research Fellow (code 1017): NOK 482 200 a year. Further promotion will be based on time served in the position.
In special cases, employment in code 1378 (NOK 458 900 – 618 600 a year) may be considered.
A statutory contribution to the state pension plan will be deducted from the employee's salary.
Other information
Appointment to the position will be carried out by The Appointments Board for PhD Research Fellows. An expert assessment of applicants will be carried out. Short-listed candidates will be called in for interviews and must be prepared to present and discuss their projects.
The successful applicant must comply with the laws, regulations and agreements that apply to the position.
As an equal opportunities employer we welcome applicants from all sections of the community regardless of gender, ethnicity, disability, sexual orientation and transgender status. All appointments are made on merit.
There are few women employed in research positions at the Department, and consequently women are especially encouraged to apply.[1]
According to the Norwegian Freedom of Information act § 25 2 paragraph, information about the applicant may be included in the public applicant list, even though the applicant has requested non-disclosure. The applicant will be informed if his/her request has been declined.
Contact information
For more information about the position, please contact:
Professor Salman Nazir (Scientific leader of COAST), email/phone: [email protected] / +47 31009654 or
Head of Department Anne Kari Botnmark, email/phone: [email protected] / +47 31009022 or +47 99377872
For questions regarding the recruitment process, please contact:
How to apply
The University of South-Eastern Norway makes use of online application management. Applicants to the post must register their application and CV with enclosures online via the Jobbnorge recruitment portal by clicking on the link on the right-hand side – "Søk stillingen" (Apply for the post).
The following documents shall be attached to the online application:
Certified diplomas and certificates from university college/university
Master's thesis
A 5-page (maximum) project description
Any scientific publications and a list of these
Three references (contact information)
Please note that all documents must be in a Scandinavian language or in English. Any translations must be certified.
Each applicant is responsible for ensuring that the required documentation has been uploaded with the application.