LEDIG STILLING VED NMBU
Project Management Officer - Faculty of Science and Technology
Deadline: 01.11.2022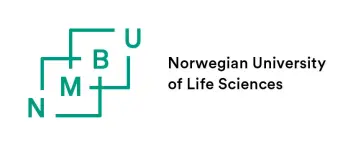 Norwegian University of Life Sciences
NMBU has a particular responsibility for research and education that secures the basis for the life of future generations. Sustainability is rooted in everything we do and we deliver knowledge for life. NMBU has 1,900 employees of which about 500 phd scholarships and 6,700 students. The university is divided into seven faculties.

NMBU believes that a good working environment is characterised by diversity.

We encourage qualified candidates to apply regardless of gender, functional ability, cultural background or whether you have been outside the labour market for a period. If necessary, workplace adaptations will be made for persons with disabilities. More information about NMBU is available at www.nmbu.no.


About The Faculty of Science and Technology


The Faculty of Science and Technology (REALTEK) develops research-based knowledge and educates civil engineers and lecturers needed to reach the UN's sustainability goals. We have approximately 190 employees, 70 PhD students and soon 1500 students. The education and research at REALTEK cover a broad spectrum of disciplines. This includes data science, mechanics and process engineering, robotics, construction and architecture, industrial economics, environmental physics and renewable energy, geomatics, water and environmental engineering, infectious disease control, applied mathematics as well as secondary school teacher education in natural sciences and use of natural resources such as in agriculture, forestry, and aquaculture.

The workplace is in Ås, 30 km from Oslo.

What is it really like to work at the Faculty of Science and Technology (REALTEK) at NMBU? - Guided tour of the Faculty of Science and Technology on Vimeo
We are seeking a candidate who will have administrative responsibility for an international Horizon Europe research project on Pandemic Preparedness in Southeast Asia and Europe.
About the position
The Faculty of Science and Technology at the Norwegian University of Life Sciences (NMBU) has a vacant Project Management Officer position. The position is 80% for 5 years or 100% for 4 years. The position is vacant from approximately 01.01.2023.
Project title: Pandemic literacy and viral zoonotic spillover risk at the frontline of disease emergence in Southeast Asia to improve pandemic preparedness, which runs from 2023-2027 (5 years).
The PANDASIA project is a collaboration between 10 partners located in Norway (2 partners), Sweden (1), Germany (2), the UK (1) and Thailand (4). NMBU is the project coordinator. The research group has wide research and scientific experience ranging from zoonotic diseases, social sciences, anthropology, zoology, virology, molecular biology, medical entomology, climate change, statistics, mathematical modelling, and communication science. The main objective of PANDASIA is to investigate potential pandemic drivers along nature-rural-urban gradients through a comprehensive collection of social and biological data and predictive modelling of zoonotic spillover rates and disease emergence in high-risk settings in Thailand. The project will contribute to a better understanding of pathogens, their transmission, interactions with humans, animals, and the environment; and provide evidence-based tools and medical countermeasures for improved public health.
The post provides an opportunity for an experienced, motivated, and well-organised individual to join an interesting and important project with a highly qualified international team of scientists. The officer is expected to participate in international travels related to the project.
The successful candidate will be a core member of the PANDASIA team, providing administrative support and executive assistance in the delivery of this exciting project. Main workplace is in Ås, Norway (30 km south of Oslo), but with potential for rotations between partners if needed or practical.
Main tasks
The successful candidate will work directly with a project funded by the European Commission Horizon Europe programme.
Main tasks of the incumbent:
Managing the effective communication and cooperation among PANDASIA beneficiaries and with the European Commission for administrative and financial issues
Responsible for Work Package 7 on Project Coordination and Management with other staff at NMBU and the project leader.
Overseeing adherence to the deadlines for reporting, meetings, and other deliverables as agreed with the Commission.
Assisting with collection, consolidation and review of the deliverable reports and contributions for the progress and financial reports
Preparing for, arranging, and reporting from meetings
Engaging with, and managing support towards Work Package leaders on logistical, administrative, and financial matters
Liaising with Head of Administration for necessary administrative and financial services and consultations on important administrative and financial matters
Liaising with the NMBU central administration (Research and Innovation Department) on technical, legal, and financial aspects that may affect the Project
Liaising with the EU Commission's Grants office for all administrative and financial related matters on the project
Assisting with identifying and mitigating risks perceived to impact project performance or quality
Assisting with the continued development of the project Data Management Plan and project ethics requirements
The successful candidate will work closely with the Project Coordinator, Dr Hans J. Overgaard.
Competence
Required qualifications
A relevant university degree (minimum master or equivalent). Other documented relevant prior experience/knowledge will be emphasized in the selection and may replace the educational requirement.
Fluency in written and spoken English
The following experiences and skills will be an advantage:
Experience in EU research project administration
A degree or relevant experience in biology, zoology, international public health, social sciences, or associated discipline
Experience of working as part of interdisciplinary teams in international (e.g., Horizon Europe, H2020) projects
Fluent, written and spoken, in a Scandinavian language (Norwegian, Swedish, or Danish)
Required personal skills:
Project management skills
Excellent communication skills
Self-motivated, able to work alone and in a team
Well-organised
Positive work attitude
Flexibility, and able to work under pressure with tight deadlines
Remuneration and further information
The position is placed in government pay scale position code 1434 Adviser with salary grade 62–65 (currently NOK 573 900 – 604 400) on the Norwegian Government salary scale upon employment depending on qualification.
For further information, please contact:
General Information to applicants
Application
To apply online for this vacancy, please click on the 'Apply for this job' button above. This will route you to the University's Web Recruitment System, where you will need to register an account (if you have not already) and log in before completing the online application form.
Application deadline: 01.11.2022