Ledig stilling ved NIVA
Postdoctoral fellow in geodesy
Deadline: 15.06.2020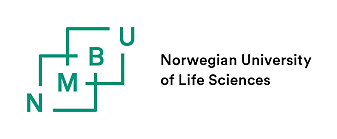 Norwegian University of Life Sciences
NMBU has a special responsibility for research and education that ensures the basis of life for future generations.

Sustainability is rooted in everything we do and we provide knowledge for life.

NMBU has 1700 employees and 5200 students and is organized in seven faculties. NMBU has a campus in Ås and in Oslo. In 2021 we are co-located on Ås. Further information on NMBU is available at www.nmbu.no.


About The Faculty of Science and Technology


The Faculty of Science and Technology (REALTEK) develops research-based knowledge and educates civil engineers and lecturers needed to reach the UN's sustainability goals. We have approximately 150 employees, 70 PhD students and soon 1500 students. The education and research at REALTEK cover a broad spectrum of disciplines.

This includes data science, mechanics and process engineering, robotics, construction and architecture, industrial economics, environmental physics and renewable energy, geomatics, water and environmental engineering, applied mathematics as well as secondary school teacher education in natural sciences and use of natural resources such as in agriculture, forestry and aquaculture. The workplace is in Ås, 30 km from Oslo.
Do you want to improve marine geodesy along the Norwegian coast?
About the position
The Faculty of Science and Technology (REALTEK) at the Norwegian University of Life Sciences (NMBU) has a vacant two year Post Doctoral–position in geodesy.
The position is related to the SAR altimetry for sea-level rise and GRAVity field modeling in the Norwegian coastal zone (SARGRAV) project. SARGRAV will exploit new-generation SAR altimetry and determine a mean sea surface for the Norwegian coast, in combination with other sea-level observations. Several applications of the mean sea surface will then be investigated in detail, such as coastal marine gravity field determination, coastal sea-level change and vertical land motion due to postglacial rebound. The project will ultimately contribute to the realization of a seamless vertical reference frame on land and on sea.
SARGRAV is closely related to the recent Sea level, geoid and geodetic reference frame for sustainable development along the Norwegian coast (SEGREF) PhD project. The candidate will collaborate with REALTEK's research group in geodesy, which, in recent years, has focused on regional gravity field, sea level, and ocean dynamics in the coastal zone. The group also has absolute and relative gravimetry instrumentation at its disposal. The candidate is expected to take part in, as well as plan and carry out field work with these and other observation platforms as necessary or possible. He/she will collaborate with international partners as well as with scientists from geodesy, remote sensing and oceanography on the institutional and national level.
Main tasks
The main purpose of the post-doctoral position is to qualify for work in high-level scientific positions. A PhD degree is required.
Important tasks will be:
Data collection, evaluation and preparation
Improvement of the altimetric sea surface products currently available at REALTEK by exploiting the latest coastal retrackers and correction models, and combine data from relevant new-generation altimetry missions (CryoSat-2, SARAL/AltiKa, Sentinel-3A/B)
Apply the altimetric mean sea surface for modeling of the marine gravity field in the Norwegian coastal zone
Combine long-term sea-level recorder time series with new-generation altimetry for the determination of sea-level rise and vertical land motion along the Norwegian coast
Improve current geophysical models of postglacial rebound by incorporating alternative deglaciation histories and considering lateral variations in rheological assumptions
Collaboration with the SEGREF PhD project
Cooperation with national and international research partners
Dissemination of scientific results
Qualification requirements, desired experiences, knowledge and personal qualities
Required Academic qualifications:
PhD degree in geodesy/geomatics, or related disciplines such as geophysics or applied mathematics
The following experiences and skills will be emphasized:
Specialization within physical geodesy
Experience with satellite altimetry, gravimetry, and geoid computation
Experience in GIA-modeling
Experience with field work using various sensors in geomatics
Scientific programming skills
Student/research exchange abroad
You should possess:
Strong scientific capacity and analytical skills
Good social and collaborative skills
Good oral and written English proficiency
Remuneration and further information
The position is placed in government pay scale position code 1352 Postdoctoral Fellow, wage framework 24, salary grade 59-67 (NOK 523.200-605.500), depending on qualifications. Seniority Promotion in position.
For further information, please contact:
general Information to applicants
Application
To apply online for this vacancy, please click on the 'Apply for this job' button above. This will route you to the University's Web Recruitment System, where you will need to register an account (if you have not already) and log in before completing the online application form.
Application deadline: 15.06.2020
Up to ten publications selected by the applicant as most relevant must be attached to the application. If it is difficult to identify the contribution of the applicant in multiple-author publications, a short explanation about the applicant's part of the work is suggested.
Printed material which cannot be sent electronically should be sent by surface mail to Norwegian University of Life Sciences, Faculty of Science and Technology, P.O. Box 5003, NO-1432 Ås, within 15.06.2020.

Please quote reference number 20/01635.
Applicants invited for an interview will be asked to present verified copies of diplomas and certificates.