LEDIG STILLING VED NMBU
Post-doctoral researcher in biogas processes
Deadline: 24.06.2021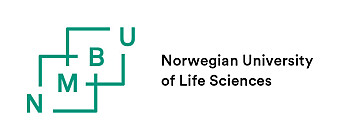 Norwegian University of Life Sciences
NMBU has a particular responsibility for research and education that secures the basis for the life of future generations. Sustainability is rooted in everything we do and we deliver knowledge for life.

NMBU has 1,800 employees of which about 250 phd scholarships and 6,000 students. The university is divided into seven faculties.

NMBU believes that a good working environment is characterised by diversity.

We encourage qualified candidates to apply regardless of gender, functional ability, cultural background or whether you have been outside the labour market for a period. If necessary, workplace adaptations will be made for persons with disabilities.

More information about NMBU is available at www.nmbu.no.


About The Faculty of Chemistry, Biotechnology and Food Science


The Faculty of Chemistry, Biotechnology and Food Science (KBM) employs about 160 people. Currently about 50 PhD students are enrolled into our PhD program. KBM represents a broad range of scientific fields encompassing basic natural sciences such as microbiology, chemistry, biochemistry as well as the application of these towards food chemistry, technology and safety, biotechnology, bioprocessing and environmental issues.

The Faculty is responsible for education, research and information within our fields of expertise and also has state-of-the-art instrumentation to perform research within these fields. KBM collaborates in networks and research projects both nationally and internationally.

Further information can be found here.
Do you want to work with microbial biogas technology?
About the position
The Faculty of Chemistry, Biotechnology and Food Science (KBM) at the Norwegian University of Life Sciences (NMBU) has vacant a 2.5-year position for a post-doctoral researcher in the field of biogas processes.
The position is part of the research center Bio4Fuels, a national center of excellence focusing on research on biofuels and value- added products from lignocellulosic biomass. The ambition of the Bio4Fuels Centre is to reduce greenhouse gas emissions from the transport sector through sustainable and economic production of biofuels. Bio4Fuels is funded by the Research Council of Norway's scheme for Centers for Environmentally-friendly Energy Research (FME).
The research is carried out by seven Norwegian research partners (NMBU, SINTEF, NTNU, NIBIO, RISE-PFI, IFE and USN) in cooperation with more than 40 user partners (leading national and international industries, public bodies, NGOs), as well as leading international research partners. For further information, see this link.
Anaerobic digestion is a central research topic in Bio4Fuels, in particular the role of anaerobic digestion in lignocellulosic biorefineries. The post-doc will cooperate with other researchers in Bio4Fuels, and work with different biomass fractions originating from other work packages in the Center.
Main tasks
Some of the tasks to be covered by the postdoctoral researcher will be:
Anaerobic digestion experiments in batch and CSTRs
H2 addition to biogas reactors for gas upgrading
Microbial community analysis
Analytical work including use of stable isotopes
Write and publish high-level scientific publications
The experimental work will be conducted in a well-equipped biogas laboratory including 24 CSTR reactors and analytical tools.
The main purpose of the postdoctoral position is to qualify for work in high-level scientific positions. A PhD degree is therefore required. Teaching or other qualifying work may be part of the contract.
Competence
Required academic qualifications:
PhD degree in biotechnology and/or bioprocess technology
Training and research experience in running fermentors
Knowledge of microbial communities
Good research performance, preferably documented by high quality scientific publications
Experiences and skills with some of the following topics are desirable:
Experience with the use of stable isotopes (C13) during gas monitoring
Experience with the use of electrodes and microbial electrosynthesis (MES)
Online monitoring and control of biogas reactors
Setting up and running different AD reactors and combinations of reactors
Personal qualities:
We are looking for a candidate who is ambitious, curious, motivated and able to work in a strong research environment. The ideal candidate will combine the following personal qualities:
Hard-working and accurate
Creative and independent
Genuinely interested in scientific research and its industrial applications
Good social and excellent collaborative skills
Good communicative skills, orally and written, in English, and, preferably in a Scandinavian language
Practical skills
Remuneration and further information
The position is placed in government pay scale position code 1352 Postdoctoral Fellow, wage framework 24 (salary grade 59-77) (NOK 523.200-741.300), depending on qualifications.
Seniority promotion in position.
For further information, please contact professor Svein Horn at [email protected], or check out the web-page for the BioRef research group.
general Information to applicants
Application
To apply online for this vacancy, please click on the 'Apply for this job' button above. This will route you to the University's Web Recruitment System, where you will need to register an account (if you have not already) and log in before completing the online application form.
Application deadline: 24.06.2021
Applications should include (electronically) a letter of intent including a short description of previous research and teaching and a short description of ambitions, curriculum vitae, full publication list, copies of degree certificates and transcripts of academic records (all certified), and a list of two persons who may act as references (with phone numbers and e-mail addresses).
Up to ten publications selected by the applicant as most relevant must be attached to the application. If it is difficult to identify the contribution of the applicant in multiple-author publications, a short explanation of the applicant's role in the work should be added.
Applicants invited for an interview will be asked to present verified copies of diplomas and certificates.