LEDIG STILLING VED NMBU
PhD scholarship within microbiology, denitrification and proteomics
Deadline: 29.05.2023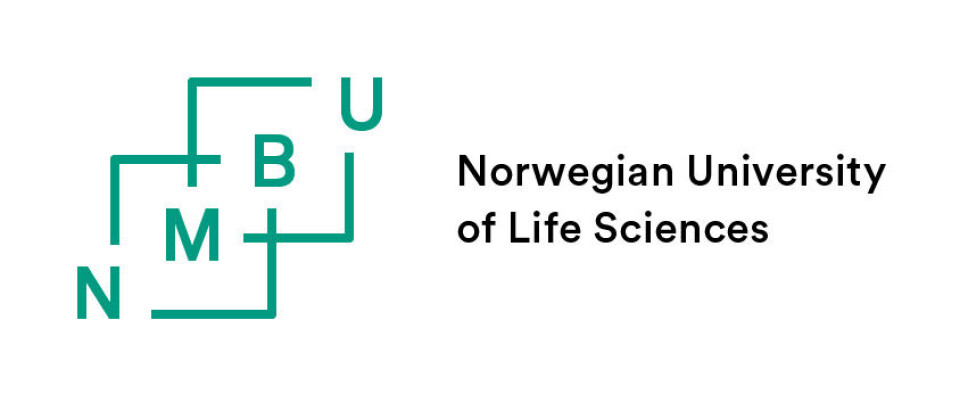 Norwegian University of Life Sciences
NMBU's focus is a joint effort for a sustainable future. Our university will contribute to securing the future of life, through outstanding research, education, communication and innovation.

NMBU has 1,900 employees of which about 500 phd scholarships and 6,700 students. The university is divided into seven faculties.

NMBU believes that a good working environment is characterised by diversity.
We encourage qualified candidates to apply regardless of gender, functional ability, cultural background or whether you have been outside the labour market for a period. If necessary, workplace adaptations will be made for persons with disabilities. More information about NMBU is available at www.nmbu.no.

About The Faculty of Chemistry, Biotechnology and Food Science


The Faculty of Chemistry, Biotechnology and Food Science (KBM) employs about 160 people. Currently about 50 PhD students are enrolled into our PhD program. KBM represents a broad range of scientific fields encompassing basic natural sciences such as microbiology, chemistry, biochemistry as well as the application of these towards food chemistry, technology and safety, biotechnology, bioprocessing and environmental issues. The Faculty is responsible for education, research and information within our fields of expertise and also has state-of-the-art instrumentation to perform research within these fields. KBM collaborates in networks and research projects both nationally and internationally.

Further information check here.
Are you interested in microbiology and how bacteria affect climate gas emissions?
About the position
The Faculty of Chemistry, Biotechnology and Food Science at the Norwegian University of Life Sciences (NMBU) has a vacant three-year PhD-position related to microbiology. The PhD will be connected to the project "DENITRO: Oxidative polysaccharide conversion in anoxia by denitrifying organisms" and the PhD will be a part of the Protein Engineering and Proteomics (PEP) group and with strong connections to the NMBU Nitrogen-group.
By examining the intricate breakdown of plant material under denitrifying conditions in freshwater wetland and biofilters, the project aims to discover mechanisms and enzymes responsible for the turnover of lignocellulose in these habitats. Such conversion has potential links to denitrification, which affects the release of nitrous oxide (laughing gas) from soils. Previous microbial enrichments and meta-omics experiments within the project provide a basis for microbial isolations and the discovery of enzymes potentially responsible for key functions during degradation under these conditions.
The obtained knowledge will be used to deepen our understanding of how denitrifying communities of microorganisms degrade lignocellulose, and the results may be channeled into biorefining applications.
The vacant position is funded by a research grant from the Novo Nordisk Foundation.
We are looking for candidates with basic training in microbiology, preferably with good knowledge of denitrification/respiratory biology. Experience with analytical tools used for microbial characterization, and/or with analysis of gasses (e.g., O2, CO2, NOx) and/or with proteomics is an advantage.
The applicant is made aware that an application for a PhD position at NMBU is at the same time an application for admission to a PhD programme at the institution. The documentation that is necessary to ensure that the admission requirements are met must be uploaded as an attachment.
Main tasks
Isolate strains with desired traits from microbial communities
Characterization of communities and isolates with respect to dentrification potential (gas measurements)
Mapping of expressed enzymes at various conditions using high-end proteomics methods
The successful candidate is expected to enter a plan for the progress of the work towards a PhD degree during the first months of the appointment, with a view to completing a doctorate within the PhD scholarship period.
Since PhD students to some extent may be involved in teaching at Bachelor level, applicants who are proficient in a Scandinavian language will have an advantage.
Competence
The successful applicant must meet the conditions defined for admission to a PhD programme at NMBU. The applicant must have an academically relevant education corresponding to a five-year master's degree or a cand.med.vet. degree, with a learning outcome corresponding to this. The applicant must have a documented strong academic background from previous studies and be able to document proficiency in both written and oral English. For more detailed information on the admission criteria please see the PhD Regulations and the relevant PhD programme description.
The applicant must document expertise and interest in the research subject.
Required Academic qualifications
Relevant MSc degree, for example in biochemistry, biotechnology, or microbiology. Candidates finishing an MSc degree in the first half of 2023 are welcome to apply.
Experience in microbiology and denitrification research
Grades that are sufficient to be admitted to NMBU's PhD program (minimum B as average grade for the MSc studies).
The following experiences and skills will be emphasized:
Knowledge of lignocellulose and how it is degraded in Nature
Knowledge of microbial denitrification and analysis of relevant gases
Experience with proteomics analyses
You need to:
Be curious and open-minded
Be ambitious, accurate and self-driven
Be genuinely interested in scientific research and its industrial applications
Have good social and collaborative skills
Have good communicative skills, both oral and written, in English
We expect that the candidates will successfully publish research findings in high-impact peer reviewed journals. Applicants must be proficient in both written and spoken English, and preferably a Scandinavian language.
Remuneration and further information
The position is placed in government pay scale position code 1017 PhD. Fellow. PhD. Fellows are normally placed in pay grade 54 (NOK 532.200,-) on the Norwegian Government salary scale upon employment and follow ordinary meriting regulations.
Employment is conducted according to national guidelines for University and Technical College PhD scholars.
For further information, please contact:
Project leader Dr. Magnus Ø. Arntzen (magnus.arntzen@nmbu.no; phone: +47 67 23 24 46) and check our website
https://www.nmbu.no/en/research/groups/nitrogen
Information for PhD applicants and general Information to applicants
Application
To apply online for this vacancy, please click on the 'Apply for this job' button above. This will route you to the University's Web Recruitment System, where you will need to register an account (if you have not already) and log in before completing the online application form.
Application deadline: 29.05.2023
In the application, the candidate must confirm that information and documentation (in the form of attachments) submitted via the job application can also be used by NMBU in a possible admission process.
Applicants invited for an interview are expected to present original diplomas and certificates.
The following documents must be attached to the application:
Motivation letter (maximum 1 page)
Complete CV (Nb. Information provided in the CV does not need to be provided in the webform).
Certified copies of academic diplomas and certificates. (i.e. Di-ploma, transcript. Diploma supplement for both bachelor and master). Diplomas, transcripts and diploma supplements that are not in Norwegian or English must be uploaded in the original language. An English translation of these documents must also be attached.
Applicants from universities outside Norway are kindly requested to send a diploma supplement, or a similar document, which describes in detail the study program and grading system.
Documentation of proficiency in written and oral English in accordance with NMBU PhD regulation section 5-2 (3).
Names and contact details for two references
Additional relevant documentation of professional knowledge (for example, list of scientific works). If it is difficult to judge the applicant's contribution for publications with multiple authors, a short description of the applicant's contribution must be included.