LEDIG STILLING VED NMBU
PhD position within landfill leachate treatment and risk assessment
Deadline: 15.06.2022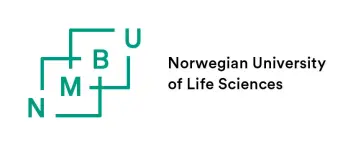 Norwegian University of Life Sciences
NMBU has a particular responsibility for research and education that secures the basis for the life of future generations. Sustainability is rooted in everything we do and we deliver knowledge for life.

NMBU has 1,900 employees of which about 300 phd scholarships and 6,700 students. The university is divided into seven faculties.

NMBU believes that a good working environment is characterised by diversity.

We encourage qualified candidates to apply regardless of gender, functional ability, cultural background or whether you have been outside the labour market for a period. If necessary, workplace adaptations will be made for persons with disabilities. More information about NMBU is available at www.nmbu.no.


About The Faculty of Environmental Sciences and Natural Resource Management


The Faculty of Environmental Sciences and Natural Resource Management (MINA) works with nature and the environment, sustainable use of natural resources, biological and geological processes.

MINA's employees undertake teaching, research and dissemination within the fields of geology, hydrology and limnology, soil science, environmental chemistry, forestry, ecology, natural resource management, renewable energy, and nature-based tourism.

Our vision is to be a key actor in knowledge production and dissemination, and our goal is to deliver research of high, international quality, and varied and excellent teaching. The faculty's employees are significant participants within their respective fields of expertise, both nationally and internationally. The faculty is dominated by a vital research culture and high levels of scientific production.

The faculty has about 200 employees, 90 PhD students and 650 students.
Are you interested in innovative measures to prevent water pollution?
About the position
Faculty of Environmental Sciences and Natural Resource Management (MINA) at Norwegian University of Life Sciences (NMBU) has a vacant 3-year PhD position on leachate measures and risk assessment.
The PhD work will be an integral part of the Research-Based Innovation Centre earthresQue www.earthresque.com funded by the Research Council of Norway (2020-2028).
In Norway there are more than 1000 landfill sites, with mixed municipal and other wastes, that have been closed and are in many cases abandoned. For some constituents, landfill leachates may be 10–100 times more polluted than raw sewage and contain a high number of pollutants. The total environmental risk such cocktails of pollutants represent are often not known, nor addressed, and needs to be better evaluated.
Most closed landfills in Norway have no leachate treatment to reduce emissions to nearby recipients. However, there is a large potential for development and use of low-cost systems to treat leachate from landfills, albeit the ability of combinations of such on-site treatment to achieve acceptable effluent quality remains unknown. Also new landfill leachate requires improved treatment solutions. The aims of the PhD project is to improve understanding of conditions affecting stability and mobility of chemicals in landfill waste, perform risk assessment of leachates and assess the suitability and efficiency of different leachate treatment methods including nature-based solutions as mitigation measures.
The results will contribute to improved solutions for waste treatment and will be useful for both private and public users: entrepreneurs, landfill owners, environmental authorities, municipalities.
The starting date for the positions will ideally be September 1, 2022, but for the right candidate, both earlier and later starts may be negotiable.
Main tasks
The main tasks of the PhD will be:
The candidate is expected to plan, execute theoretical and practical work, and complete a doctorate within the PhD scholarship period. The tasks below will be a starting point.
Compile and publish performance of existing leachate treatment options and risk assessment tools in Norway.
Plan and perform a pilot study for leachate treatment at landfill(s) in cooperation with earthresQue partners. The earthresQue Centre has access to several full-scale systems using nature-based systems for leachate treatment.
New treatment processes will be tested and evaluated, such as promising combinations of technical and nature-based systems, in addition to local pre-treatment.
Develop innovative methods to characterize leachate pollutions and treatment performance using, chemical monitoring data, sensor technology and risk assessment tools.
Presenting research findings at scientific meetings and writing scientific articles for publication.
The laboratory work will be carried out at NMBU, the Norwegian Institute of Bioeconomy Research (NIBIO) and Norwegian Institute of Water Research (NIVA). Field work and pilot scale testing will be carried out in close collaboration with earthresQue partners.
Competence
The successful applicant must meet the conditions defined for admission to a PhD programme at NMBU. The applicant must have an academically relevant education corresponding to a five-year Norwegian degree programme, where 120 credits are at master's degree level. The applicant must have a documented strong academic background from previous studies and be able to document proficiency in both written and oral English. For more detailed information on the admission criteria please see the PhD Regulations and the relevant PhD programme description.
Required qualifications:
Background in geosciences including a master's degree within a relevant scientific field such as: environmental science/ engineering, environmental chemistry.
Experience with field or laboratory experiments and methodology work.
Good English language skills, written and spoken
In addition, the following experience and knowledge is considered advantageous:
Experience with waste characterization, environmental monitoring, biodegradation, waste treatment and risk assessment.
Knowledge in wastewater engineering and aquatic chemistry
An understanding of the fate and behaviour of contaminants in the environment and treatment of contamination.
Basic understanding of Norwegian or another Scandinavian (Swedish, Danish) language.
The personal qualities that are sought in the PhD student include:
An inquisitive nature and desire to answer complex questions
Motivation for the topic described and the ability to drive work forward individually and as part of a group.
The ability to persevere and be open to changes in working plans given the field focus and applied nature of the study
Applications will be evaluated according to the following criteria:
MS degree work grades
Understanding of environmental processes governing the behaviour and risk of pollutants in the environment, especially from waste management.
Level of experience from previous laboratory, field and desk work within the areas defined in the tasks listed above
Communication and dissemination skills
Remuneration and further information
The position is placed in government pay scale position code 1017 PhD. Fellow. PhD. Fellows are normally placed in pay grade 54 (NOK 491 200 ,-) on the Norwegian Government salary scale upon employment and follow ordinary meriting regulations.
Employment is conducted according to national guidelines for University and Technical College PhD scholars.
For further information, please contact
Information for PhD applicants general Information to applicants
Application
To apply online for this vacancy, please click on the 'Apply for this job' button above. This will route you to the University's Web Recruitment System, where you will need to register an account (if you have not already) and log in before completing the online application form.
Application deadline: 15.06.2022
In the application, the candidate must confirm that information and documentation (in the form of attachments) submitted via the job application can also be used by NMBU in a possible admission process.
Applicants invited for an interview are expected to present original diplomas and certificates.
The following documents must be attached to the application:
Motivation letter (maximum 1 page)
Complete CV
Certified copies of academic diplomas and certificates. (i.e. Di-ploma, transcript. Diploma supplement for both bachelor and master). Diplomas, transcripts and diploma supplements that are not in Norwegian or English must be uploaded in the original language. An English translation of these documents must also be attached.
Applicants from universities outside Norway are kindly requested to send a diploma supplement, or a similar document, which describes in detail the study program and grading system.
Documentation of proficiency in written and oral English in accordance with NMBU PhD regulation section 5-2 (3).
Names and contact details for two references
Additional relevant documentation of professional knowledge (for example, list of scientific works). If it is difficult to judge the applicant's contribution for publications with multiple authors, a short description of the applicant's contribution must be included.