LEDIG STILLING VED NMBU
PhD position for the investigation of the salmonid bursa: anatomy and function
Deadline: 30.05.2021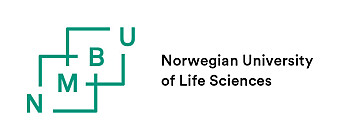 Norwegian University of Life Sciences
NMBU has a particular responsibility for research and education that secures the basis for the life of future generations. Sustainability is rooted in everything we do and we deliver knowledge for life.

NMBU has 1,800 employees and 5,200 students. The university is divided into seven faculties and has campuses in Ås and Oslo. We will be co-located in Ås from 2021.NMBU believes that a good working environment is characterised by diversity.

We encourage qualified candidates to apply regardless of gender, functional ability, cultural background or whether you have been outside the labour market for a period. If necessary, workplace adaptations will be made for persons with disabilities.

More information about NMBU is available at www.nmbu.no.


About the Faculty of Veterinary Medicine


The Faculty of Veterinary Medicine at NMBU is the country's only veterinary professional education and provide expertise in veterinary medicine and veterinary public health.

The Faculty educates veterinarians, animal nurses and doctoral students in Veterinary Science and researches in veterinary medicine and related biomedical fields. We have 500 students and 430 employees.

The faculty consists of the departments of Preclinical Sciences and Pathology, Paraclinical Sciences, Production Animal Medicine and Sports and Family Animal Medicine. We also run the Animal Hospital, which is closely linked to our research and education, and receives patients from all over the country.

The Department of Food Safety and Infection Biology consists of three sections with more than 80 employees: section for Pharmacology and Toxicology, Section for Food Safety, and Section for Microbiology, Immunology and Parasitology.

The Department is responsible for providing research-based teaching of veterinary and veterinary nurse students, and for conducting research on a high international level within food safety and animal health. In addition, the department provides services for public and private organisations.

NMBU currently has a campus in Ås and in Oslo. The Veterinary College is currently on the campus Adamstuen in Oslo, but when the new veterinary building is completed it will be co-located with the other faculties in Ås.
Are you interested in studying the immune system of the salmon with emphasis on the newly discovered salmonid bursa?
About the position
The Faculty of Veterinary Medicine, Department of Preclinical Sciences and Pathology, Anatomy Unit, seeks a highly motivated candidate for a 3-year PhD position within fish molecular anatomy.
The PhD project focuses on investigations of the recently discovered salmonid bursa (Løken et al. 2020, Journal of Anatomy 236, 798-808). The candidate will be a member of the research group Defense Mechanisms and Genetics at the Anatomy Unit.
The project further involves collaboration with scientists locally and abroad, and also with the salmon aquaculture industry.
As part of the project, we have formalized a collaboration with Dr. Pierre Boudinot, Institut National de la Recherche Agronomique (INRA), Ile-de-France-Versailles-Grignon, in which the successful candidate will stay and work for a period of at least 6 months during the PhD period (given pandemic conditions allow for it).
Main tasks
In this project, we primarily seek to explore and reveal the anatomy and functions of the salmonid bursa. These may be compared with those of other immune organs in the same studies, for instance the interbranchial lymphoid tissue (ILT), the thymus and the head kidney. Induction of immune reactions in the bursa through antigen stimulation and studies of possible antigen uptake will be central. The planned work at the INRA (France) will address RNA-seq analyses of immune cells. The candidate will thus work to combine morphological and molecular approaches in these investigations.
The successful candidate is expected to enter a plan for the progress of the work towards a PhD degree during the first months of the appointment, with a view to completing a doctorate within the PhD scholarship period.
Competence
In order to be appointed, the candidate must meet the requirements for admission to one of the PhD programs at NMBU. A master's degree of at least 120 credits (ECTS) is required, which is based on a bachelor's degree of at least 180 credits (ECTS), or cand.med.vet. degree, or integrated master's degree of at least 300 credits (ECTS). The applicant must have a documented strong academic background from previous studies, and be able to document good English skills, both written and oral. For more detailed information on admission criteria, see the PhD Regulations and the "supplementary provisions for the PhD programmes".
The applicant must document understanding and interest in the research subject.
Required Academic qualifications:
Master's degree in Biology, preferably molecular biology, or DVM degree, or master's degree in Fish Health.
Strong written and oral communication skills in English.
Applicants who complete their education within spring 2021 may also apply.
The following experiences and skills will be emphasized:
Strong written and oral communication skills in Norwegian and French.
Experience from laboratory research with molecular and morphological techniques.
Experience from wet-lab (aquarium) experiments.
Personal skills
Required:
High motivation for working with fish immunology and anatomy.
Good collaborative skills.
Good skills within presentation and communication.
Ability to work independently and goal-oriented.
Remuneration and further information
The position is placed in government pay scale position code 1017 PhD Fellow, pay scale 20 (salary step. ­54­­­­­­­­­­­­-62). PhD Fellows are normally placed in pay grade 54 (NOK 482.200, -) on the Norwegian Government salary scale upon employment and follow ordinary meriting regulations.
Employment is conducted according to national guidelines for University and Technical College PhD scholars.
For further information, please contact:
Information for PhD applicants and general Information to applicants
Application
The applicant is made aware that an application for a PhD position at NMBU is at the same time an application for admission to a PhD program at the institution. The documentation that is necessary to ensure that the admission requirements are met must be uploaded as an attachment.
To apply online for this vacancy, please click on the 'Apply for this job' button above. This will route you to the University's Web Recruitment System, where you will need to register an account (if you have not already) and log in before completing the online application form.
The application should be written in English, and the candidate must confirm that information and documentation (in the form of attachments) submitted via the job application can also be used by NMBU in a possible admission process.
Application deadline: 30.05.2021
The following documents must be attached to the application:
Motivation letter
Complete CV, including scientific publications
Certified copies of academic diplomas and certificates.
Applicants from universities outside Norway are kindly requested to send a diploma supplement, or a similar document, which describes in detail the study program and grading system. Diplomas/certificates (i.e. Diploma, transcript. Diploma supplement for both bachelor and master)
Documentation of proficiency in written and oral English
Names and contact details for two references
Additional relevant documentation of professional knowledge
Applicants invited for an interview are expected to present original diplomas and certificates.