LEDIG STILLING VED NMBU
PhD or Postdoctoral research position - Faculty of Chemistry, Biotechnology and Food Science (KBM)
Deadline: 15.08.2021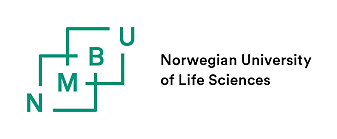 Norwegian University of Life Sciences
NMBU has a particular responsibility for research and education that secures the basis for the life of future generations. Sustainability is rooted in everything we do and we deliver knowledge for life. NMBU has 1,800 employees of which about 250 phd scholarships and 6,000 students. The university is divided into seven faculties.

NMBU believes that a good working environment is characterised by diversity.

We encourage qualified candidates to apply regardless of gender, functional ability, cultural background or whether you have been outside the labour market for a period. If necessary, workplace adaptations will be made for persons with disabilities.

More information about NMBU is available at www.nmbu.no.


About The Faculty of Chemistry, Biotechnology and Food Science


The Faculty of Chemistry, Biotechnology and Food Science (KBM) employs about 160 people. Currently about 50 PhD students are enrolled into our PhD program. KBM represents a broad range of scientific fields encompassing basic natural sciences such as microbiology, chemistry, biochemistry as well as the application of these towards food chemistry, food technology and food safety, biotechnology, bioprocessing and environmental issues. The Faculty is responsible for education, research, and information within our fields of expertise and has state-of-the-art instrumentation to perform research within these fields. KBM collaborates in networks and research projects both nationally and internationally.

Further information here.

Faculty of Veterinary Medicine (Vet) is the only veterinary educational institution in Norway and provides expertise in veterinary medicine and veterinary community medicine. Vet educates veterinarians, veterinary nurses and doctoral students in Veterinary Science and performs research within veterinary medicine and related biomedical disciplines. The Vet faculty has 500 students and 430 employees. The faculty consists of four departments and also run the University Animal Hospital, which is closely linked to our research and education, and receive patients from all over the country. In the spring of 2021, the Vet faculty has moved to a new high tech and modern research and teaching building at campus Ås.

Further information here.
PhD or Postdoctoral research position within dairy science and technology with focus on food microbiomes
Could milk microbiome knowledge shape the production of sustainable high-quality milk and dairy products up to the next level?
About the position
Norwegian University of Life Sciences (NMBU), Faculty of Chemistry, Biotechnology and Food Science (KBM) and the faculty of Veterinary Medicine (VET) has a vacant position as a PhD (3 year) or as a Postdoctoral fellow (2-3 year depending on competence) financed by the project "CLOBIO: Clostridia and other microbiota in raw milk and milk products: importance for product quality and food safety". CLOBIO is granted by the Research Council of Norway (RCN).
The position will cover several aspects of dairy microbiology. Particular emphasis will be laid on studies of the behavior of spore-formers in dairy processing chains and further during product storage. The candidate will work with the latest sequencing technologies and bioinformatics tools. The research work will be conducted in the "Dairy Science and Food Quality (DTFQ)" and "Food Safety" research groups at KBM and VET, respectively.
Main tasks
Major tasks include:
Microbiota analyses of milk and cheese; DNA isolation, library preparation, sequencing, and bioinformatic analysis of sequencing data.
Whole genome sequencing of bacterial isolates.
Microbial work on Clostridia such as:

Bacterial isolation, identification, and characterization.
Studies of bacterial growth, sporulation and germination properties.

Writing of scientific articles
Competence
The position should qualify for work in high-level scientific positions in research institutes and academia. The following is required:
Postdoctoral fellow - Required academic qualifications:
PhD degree in food science, food microbiology, bioinformatics or an other relevant field
Good research performance during PhD, documented by high quality scientific publications.
Required academic qualifications for a PhD fellow:
Master's degree in food science, food microbiology or microbiology (see below regarding requirements for admission to the PhD program at NMBU).
Required experiences and skills
Experience with bacterial culturing
Experience with molecular microbiology
Proficiency in oral and written English language and preferably a Scandinavian language.
For the position as a postdoctoral research fellow experience with bioinformatic analyses of sequencing data is needed
Desired experiences and skills
Experience with food microbiology
Nucleic acid extraction from complex matrices such as food
Library preparation for next generation sequencing
Bioinformatics processing and microbial composition analysis from short amplicon and shotgun metagenomics sequencing.
We are looking for a candidate with scientific ambitions and motivation for work in a strong research environment.
The ideal candidate will combine the following personal qualities:
Curious
Independent and hard-working
Creative
Accurate with good practical skills
Good social and collaborative skills
We expect that the candidate will successfully publish research findings in high-impact peer reviewed journals.
Remuneration and further information
Postdoctoral Fellow: The position is placed in government pay scale position code 1352 Postdoctoral Fellow, (salary grade 59-77) (NOK 534.400 – 752.800), depending on qualifications. Seniority Promotion in position.
PhD Fellow: The position is placed in government pay scale position code 1017 PhD Fellow, pay grade 54 (NOK 491.200, -) on the Norwegian Government salary scale upon employment and follow ordinary meriting regulations.
Terms of employment is conducted according to national guidelines for Universities and Technical Colleges for PhD scholars.
For further information, please contact:
Information for PhD applicants and general Information to applicants
Application
To apply online for these vacancies, please click on the 'Apply for this job' button above to be directed to the University's Web Recruitment System. Please note, before completing the online application form you will need to register an account (if you have not already) and log in.
Application deadline: 15.08.2021
For the postdoctoral position: Up to ten publications selected by the applicant as most relevant must be attached to the application. In multiple-author publications, the applicant should clarify his/her contribution to the work.
Printed material which cannot be sent electronically should be sent by surface mail to Norwegian University of Life Sciences, Faculty of Biosciences, P.O. Box 5003, NO-1432 Ås, within 15.08.2021. Please quote reference number 21/03627 applicants invited for an interview will be asked to present verified copies of diplomas and certificates.