Ledig stilling på Høyskolen Kristiania
PhD Research Fellows in Evolutionary Automated Security Testing
Deadline: 01.11.2020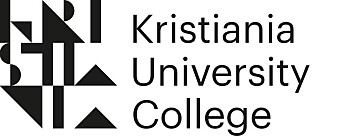 Kristiania University College
Kristiania University College offers study programs in management, organization, marketing, communication, innovation, computer science, information technology, preventive health and creative arts - distributed on campuses in Oslo and Bergen. We also offer online studies. Kristiania University College has 10,000 students and 580 employees, and is owned by a foundation with solid finances. All profits in the foundation go back to the college, and are invested for the benefit of the students. We have had formidable growth in recent years, but we will continue. The ambition is to become Norway's first, private working life university.
Kristiania University College is offering two (2) fully funded ph.d. fellowships in the field of Artificial Intelligence (AI) applied to Software Engineering (SE).The successful candidates will work in the Artificial Intelligence in Software Engineering (AISE) Lab, under the supervision of Prof. Andrea Arcuri.Project Description:
The positions are funded by the European Research Council (ERC), via the ERC Consolidator Grant named: "Using Evolutionary Algorithms to Understand and Secure Web/Enterprise Systems" (EAST). The primary objective of the EAST project is to provide novel automated solutions to solve the oracle problem in software security. We will achieve this goal by combining ideas and technologies from the different fields of software testing, evolutionary computation and information security. We will design novel techniques based on Artificial Intelligence to automatically detect several kinds of security vulnerabilities for which there is no existing automated solution.
The positions requires candidates with a passion for software development. All software developed in the project will be released as open-source, and developed under modern industry-standard processes. The results of the project are meant to be used in practice (e.g., among the industrial partners of the project), and not be just throw-away prototypes or proof-of-concepts. Look at "https://github.com/EMResearch/EvoMaster" to have an idea of the systems that will be developed and extended in the EAST project.

The candidates need to have:
Strong coding skills
Motivation to work as part of an effective international and multidisciplinary team
Independence and self-motivation
Good communication skills
Conditions:
This positions requires a Master's degree (or equivalent training) in either Software Engineering, Artificial Intelligence, Information Security or Computer Science.
Currently Kristiania University College does not offer a ph.d.-programme. Consequently, the selected candidate must be admitted to the ph.d.-programme of a collaborating university, which is OsloMet in this case. Confirmed admission to the ph.d. programme must be available at the latest six months after signing the employment contract.
To be accepted for these programs, it is required with a relevant 180 ECTS bachelor's degree, and a relevant 120 ECTS master's degree (or integrated bachelor and master) with minimum 30 ECTS master thesis, and with grade similar to the Norwegian/European grade B or higher in average for the master thesis. The candidate must have documented proficiency in written and oral English. Knowledge of Norwegian is NOT required.
The application must hold:
Motivation letter for the position
Approved diplomas and transcripts (in Scandinavian or English language) of the grades in all the courses of their Bachelor and Masters degrees.
CV
At least two references
Master thesis
A list of publications and academic work (if applicable)
A list of developed/contributed open-source projects (if applicable)
We offer:
The ph.d. research fellowship period is 3 years
Working place is Department of Technology, Kristiania University College
The School is located in downtown Oslo, with numerous amenities, recreational spaces, and urban fun right next door
Salary is estimated to be between NOK 450 000 and NOK 525 000 NOK a year.Kristiania University College welcomes and encourages applications from diverse backgrounds. Women and persons with minority background are particularly encouraged to apply.

Full information for the entry requirements for the PhD program at OsloMet can be found at:

https://student.oslomet.no/en/studier/-/studieinfo/programplan/PENG/2020/HØST

Application deadline: 1st of November 2020

Start date: As soon as possible

Applications will be screened continuously until the positions have been filled.
Note that applications should be submitted through the online submission system via the URLs mentioned.
Kontaktpersoner: