LEDIG STILLING VED NMBU
Associate professor in microbiology
Deadline: 08.07.2021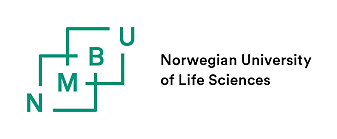 Norwegian University of Life Sciences
NMBU has a particular responsibility for research and education that secures the basis for the life of future generations. Sustainability is rooted in everything we do and we deliver knowledge for life. NMBU has 1,800 employees of which about 250 phd scholarships and 6,000 students. The university is divided into seven faculties.

NMBU believes that a good working environment is characterised by diversity.

We encourage qualified candidates to apply regardless of gender, functional ability, cultural background or whether you have been outside the labour market for a period. If necessary, workplace adaptations will be made for persons with disabilities.

More information about NMBU is available at www.nmbu.no.


About The Faculty of Chemistry, Biotechnology and Food Science


The Faculty of Chemistry, Biotechnology and Food Science (KBM) employs about 160 people. Currently about 50 PhD students are enrolled into our PhD program. KBM represents a broad range of scientific fields encompassing basic natural sciences such as microbiology, chemistry, biochemistry as well as the application of these towards food chemistry, technology and safety, biotechnology, bioprocessing and environmental issues. The Faculty is responsible for education, research and information within our fields of expertise and also has state-of-the-art instrumentation to perform research within these fields. KBM collaborates in networks and research projects both nationally and internationally.

Further information here.
Microbes as friends and foes – understanding how to fight them and how to use them
About the position
The Faculty of Chemistry, Biotechnology and Food Science (KBM) at the Norwegian University of Life Sciences (NMBU) has a vacant position as associate professor in prokaryote microbiology. KBM is a stronghold for microbiology in Norway with research groups in the areas of molecular microbiology, microbial ecology and physiology, food microbiology, health oriented microbiology and microbiomics see this link.
The successful candidate will be part of one of these groups. The person to be hired will have teaching responsibilities within microbiology at KBM. Supervision of master and PhD students is an important part of the position.
NMBU wants more women in permanent scientific positions. Women are therefore encouraged to apply.
Main tasks
Applicants must be committed to excellence in research, education and innovation. We expect successful candidates to develop strong relationships with relevant partners, within the university, nationally, internationally and with relevant industry.
Tasks allotted to the position are:
Initiate and perform high quality research and education within molecular microbiology
Develop, teach and administer courses in microbiology within the study programs at KBM
Supervision of PhD and master students, and academic supervision of postdoctoral research fellows
Contribute to further development of research and education at the Faculty
Initiate, acquire and conduct externally funded research projects
Publish in peer reviewed renowned journals and have an internationally competitive research profile.
Participate in administrative duties
Competence
Applicants must hold a PhD in microbiology, biochemistry, or molecular biology and should preferentially have an academic background that is relevant for KBM's teaching and research profile in the field of microbiology and biotechnology. We seek a person with a strong academic profile and documented potential for performing high quality research, teaching and innovation. The successful applicant should be on an upward trajectory and will be evaluated on the following criteria:
Scientific publications in peer reviewed renowned journals
The candidate's ability to obtain external funding and the potential to execute research projects at a high international level.
Ability to work in and develop a team-oriented research environment involving adjacent research fields
Commitment to teaching and formal teaching qualifications. Educational competence must be documented according to NMBU's guidelines. (Lacking qualifications must be obtained within a two-year period after appointment to the position)
Good skills in English and in a Scandinavian language*
When selecting among otherwise similarly qualified candiates, the Faculty may use strategical considerations, in particular to what extent candidates complement existing competences at the Faculty. A strong track record in bacterial physiology and/or advanced genetic engineering may be considered advantageous.
*The successful candidate must demonstrate mastery of both English and one of the Scandinavian languages as working languages (undergraduate classes are held in Norwegian). If the successful candidate is not fluent in a Scandinavian language, the appointee must within a two-year period learn sufficient Norwegian to be able to carry out all tasks associated with the position.
Personal skills:
An ambitious and creative approach to research and education
Strong communication and networking skills, nationally and internationally
Ability to create a welcoming and productive working environment for colleagues and students
A collaborative and innovative mindset
Motivation to take part in the Faculty's academic life on a daily basis and to perform common tasks and duties
For a candidate with a recently obtained PhD, a tenure track appointment will be considered, see this link.
If there are no fully qualified applicants, the position may be offered as a temporary position for up to three years. At the end of this period, the position will be made permanent on the condition that the applicant is found to be qualified to the level of associate professor by assessment performed by an appointed committee.
According to the Norwegian Freedom of Information Act (Offentleglova) information about the applicant may be included in the public list of applicants, also in cases where the applicant has requested non-disclosure.
Remuneration and further information
The position is placed within the government pay scale position code 1011 Associate Professor, wage framework 24, salary grade (61-77) (NOK 553.500-752.800), depending on qualifications. Seniority Promotion in position.
For further information, please contact:
general Information to applicants
Application
To apply online for this vacancy, please click on the 'Apply for this job' button above. This will direct you to the University's Web Recruitment System, where you will need to register an account (if you do not have one already) and log in before completing the online application form.
Application deadline: July 8, 2021
All applicants should include documentation of their teaching experience and competence. Please see the NMBU's guide for applicants and members of the expert committee for documentation and assessment of educational competence for a position as associate professor.
Applicants must submit a short research plan (0,5 – 1 page), preferably with a description of how the planned research fits with the portfolio, infrastructure and ambitions of the faculty. Up to ten publications selected by the applicant as most relevant must be attached to the application. If the contribution of the applicant is unclear in multiple-author publications, a short explanation about the applicant's contribution to the work is suggested.
Applicants invited for an interview may be asked to present original copies of diplomas and certificates.