LEDIG STILLING VED NMBU
Associate professor II within hydrogeology
Deadline: 31.01.2022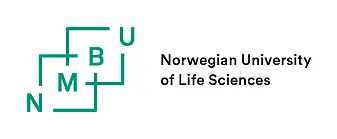 Norwegian University of Life Sciences
NMBU has a particular responsibility for research and education that secures the basis for the life of future generations. Sustainability is rooted in everything we do and we deliver knowledge for life. NMBU has 1,900 employees of which about 300 phd scholarships and 6,700 students. The university is divided into seven faculties.

NMBU believes that a good working environment is characterised by diversity.

We encourage qualified candidates to apply regardless of gender, functional ability, cultural background or whether you have been outside the labour market for a period. If necessary, workplace adaptations will be made for persons with disabilities.

More information about NMBU is available at www.nmbu.no.


About The Faculty of Environmental Sciences and Natural Resource Management


The Faculty of Environmental Sciences and Natural Resource Management (MINA) works with nature and the environment, sustainable use of natural resources, biological and geological processes.

MINA's employees undertake teaching, research and dissemination within the fields of geology, hydrology and limnology, soil science, environmental chemistry, forestry, ecology, natural resource management, renewable energy, and nature-based tourism.

Our vision is to be a key actor in knowledge production and dissemination, and our goal is to deliver research of high, international quality, and varied and excellent teaching. The faculty's employees are significant participants within their respective fields of expertise, both nationally and internationally. The faculty is dominated by a vital research culture and high levels of scientific production.

The faculty has about 200 employees, 90 PhD students and 650 students.
Would you like to teach hydrogeology and be inspired by working with students eager to learn about the fascinating puzzle of hydrogeology?
About the position
Faculty of Environmental Sciences and Natural Resource Management (MINA) at Norwegian University of Life Sciences (NMBU) invites applicants for a 20% position as associate professor II within hydrogeology. The candidate will be appointed for 5 years with the possibility of extension.
MINA has a long tradition for research and teaching in hydrogeology and seek an associate professor II to teach hydrogeology.
The successful applicant will be associated with the geology group of the Soil and Water Section, working on a broad spectrum of earth sciences dealing with soil and water interactions, contaminant transport, environmental chemistry, radioecology, hydrology and nature-based solutions for flood reduction and water purification. The position also requires collaboration with hydrogeology research group at the University of Oslo.
The position will also be closely associated with the new faculty-led Centre for Research-based Innovation called Rescue of Earth Materials and Wastes in the Circular Economy, www.earthresQue.com
Main tasks
The successful applicant will be course responsible for two bachelor courses in hydrogeology, GEO220 (10 credits in the spring semester) and GEO221 (5 credit field course in June). Hence, the person will be working 40% in the period January-June. Both courses are given in English. The position opens for supervising master's thesis
Competence
Required Academic qualifications
PhD in hydrogeology
An academic background that matches the expertise and tasks mentioned above
Practical experience from field methods in hydrogeology
Good network in the Norwegian and international hydrogeology community
Good overview of sources of information relevant for hydrogeology in Norway
The following experiences and skills will be emphasized:
Pedagogic and administrative proficiency
Teaching experience
Good skills in English
Ability to communicate in a Scandinavian language is an advantage

Experience with groundwater related projects in Norway
You need:
to have a driver's licence
to have high working capacity and ability to work in teams
to have ability to inspire students

to live in Norway during the teaching period
Required for the position as associated professor:
Doctoral degree in the subject area concerned
Documented educational competence using a "teaching portfolio" with a description of;

Pedagogical qualifications, completed a programme of at least 200 hours and pedagogical experience
Teaching-, pedagogical- and tutoring experience
Basic teaching skills in planning, implementation, evaluation and development of teaching and supervision
Those who do not meet the educational requirements for employment shall be required to meet them within two years of employment.
Remuneration and further information
The position is placed in government pay scale position code 1011 Associate Professor, wage framework 24, salary grade (61-77) (NOK 553.500-752.800) depending on qualifications.
Pursuant to the Personal Data Act, we will hereby notify you that the report of the expert committee will be sent to all applicants.
For further information, please contact:
Professor in hydrogeology, Helen K. French, E-mail: [email protected]; phone +47 67231814
Application
To apply online for this vacancy, please click on the 'Apply for this job' button above. This will route you to the University's Web Recruitment System, where you will need to register an account (if you have not already) and log in before completing the online application form.
Application deadline: 31.01.2022
Applicants must also enclose documentation of their educational competence, called an educational directory. See NMBU's guide for applicants and members of the expert committee for documentation and assessment of educational competence for a position as associate professor.
Up to ten publications selected by the applicant as most relevant must be attached to the application. If it is difficult to identify the contribution of the applicant in multiple-author publications, a short explanation about the applicant's part of the work is suggested.
Printed material which cannot be sent electronically should be sent by surface mail to Norwegian University of Life Sciences, Faculty of Environmental Sciences and Natural Resource Management, P.O. Box 5003, NO-1432 Ås, within 31.01.2022. Please quote reference number 21/05577.
Applicants invited for an interview will be asked to present verified copies of diplomas and certificates.