LEDIG STILLING PÅ HØYSKOLEN KRISTIANIA
Associate Professor of Leadership and Organization
Deadline: 23.03.2023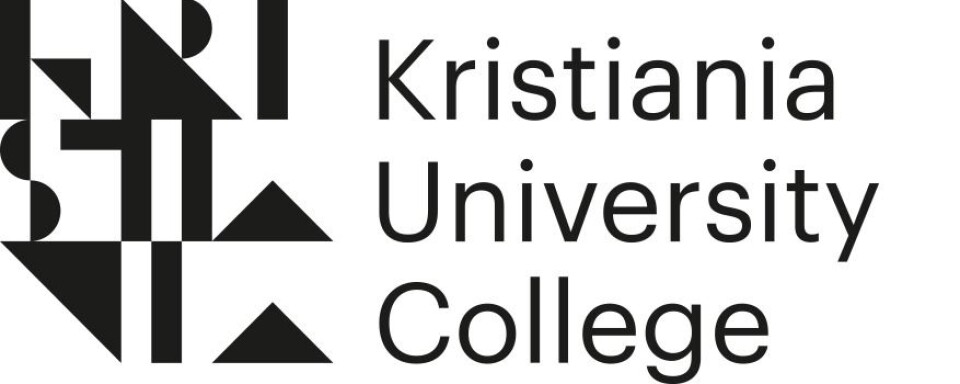 Kristiania University College
Kristiania University College offers study programs in management, organization, marketing, communication, computer science, information technology, health sciences, innovation and creative arts. Kristiania University College is Norway's largest independent comprehensive university college with its 18,000 students and a large education offering in Oslo, Bergen and online. Our mission is to strongly contribute to the country's social and economic development through problem-driven and applied knowledge development and dissemination, in close cooperation with society at large.
About the School of Communication, Leadership, and Marketing
The School of Communication, Leadership, and Marketing has its academic focus in the areas of communication, management and marketing. These are also the names of the school's three departments; the Department of Communication, the Department of Management and the Department of Marketing.
The programmes are closely related to practice and provide students with a good insight into the working life that they will encounter after completing their studies. The school is characterized by good educators and a high level of satisfaction in student surveys. The school has active researchers and research groups and offers an interdisciplinary PhD programme in communication and management.
Department of Leadership and Organization
The department of Leadership and Organization consists of about 40 employees, and offers bachelor's degree programmes in HR, organizational psychology, technology and digitalization management, and master's programmes in leadership and strategic HR for approximately 1,600 students. We also offer several online studies and some executive courses.
The department is part of the School of Communication, Leadership and Marketing, which also includes the Department of Communication and the Department of Marketing. The department has an active research environment within leadership, organization, HR and working life. The school is an attractive workplace with a generous environment which encourages and is performance-enhancing.
About the position
We are seeking two new staff members for two 100% positions as Associate professors in leadership and organization.
We are primarily looking for employees for our campus in Oslo, but applicants aiming for a workplace at our campus in Bergen will also be considered.
The positions include travel activities between Oslo and Bergen.
Desired start in autumn 2023 (or by agreement).
Functions:
Plan and deliver lectures at the bachelor, master and PhD levels for courses in a Norwegian and international context
Research and academic publications
Research and academically related self-development
Initiate, lead and participate in research projects, including contributing to external funding
Participate in the academic environment and research group(s) at the department
Student guidance and grading at all levels
Pedagogical development work and development of study programmes
Development of courses and teaching plans for online and session-based continuing education programmes
Maintain a dialogue and a network within the industry
Lecturing at Kristiania University College requires the candidate to speak a Scandinavian language and to be able to lecture in English. An exception can be made if the candidate is motivated to develop the skills to conduct lectures in a Scandinavian language within three years.
The candidate must be prepared for organizational and work-related changes.
Applicants must be able to document the following:
Norwegian doctoral degree in the subject area concerned, a corresponding foreign doctoral degree recognized as equivalent to a Norwegian doctoral degree or competence at a corresponding level documented by academic work of the same scope and quality. A Norwegian doctoral degree within the subject area concerned, organizational psychology, sociology or another field within the social sciences within the department's area.
The applicant must have research and teaching expertise at the college and university level
Experience from supervision, teaching and/or programme management at the college and university level
Documented competence in relevant educational theory and practice based on training or on teaching and supervision
Good written and oral communication skills in a Scandinavian language (Norwegian, Swedish or Danish) and English
Applicants should document any pedagogical and/or didactic competences regarding higher education and the development of skills in lecturing and student guidance. If the successful candidate does not satisfy the requirements, he or she will have to complete the Kristiania University College's course for pedagogical base competence (15 study points) within a two-year period after starting the position.
Each candidate will be evaluated according to the Regulations concerning appointment and promotion to teaching and research posts (No: Forskrift om ansettelse og opprykk i undervisnings- og forskerstilling) pursuant to the Norwegian Universities and University Colleges Act (No: Universitets- og høyskoleloven).
Qualified applicants will be assessed by an expert committee.
If there are no applicants who are eligible for permanent appointment as Associate professor (førsteamanuensis), an applicant may be added for a temporary period of up to three years if the expert committee finds that he or she has the prerequisites to obtain the necessary qualifications within that time. A new expert assessment will be carried out by the end of this period.
In addition, candidates will be evaluated based on whether they have
Research experience within the field of leadership and organization. Quality in academic work is emphasized over quantity
More recent publications that document continuity in the research work
Experience from participation in research projects and experience with participation in national and international research networks
Experience in obtaining externally funded research projects
Desire to participate in and build up an active research environment
Willingness to participate in and collaborate on research projects and study programmes at the department
A practical approach
Commitment to the students' learning at the bachelor's, master's and PhD level
Work experience from institutions for higher education
Ambitions and plans for promotion
Personal qualities:
We're looking for someone to share our values: Practical, generous, ambitious, creative, and tolerant.
Good educational skills
Engaged in the field of work
Independent and reliable
Good cooperation skills that contribute to a constructive and stimulating working environment, as well as an inclusive social atmosphere
Emphasis is placed on personal suitability for the position.
We aim for our staff to reflect diversity in the population to the greatest extent possible. Therefore, Kristiania University College encourages all those who are qualified to apply.
We encourage applicants to send their application and necessary documentation regarding their education and practical work experience electronically, along with
Application text clearly setting out the motivation for the position and the applicant's educational platform
CV with full details of education, practice and other professional activities
List of scientific works and/or development projects. The documentation shall contain a full overview of scientific activity or other activity of significance for the position. Applicants can deliver up to 15 scientific works/publications
A plan for the candidate's own research
Diplomas, certifications, references and testimonials, preferably by a link to the Norwegian diploma registry Vitnemålsportalen (www.vitnemalsportalen.no/english/) or a similar international portal
Qualified applicants must be prepared to hold a trial teaching session/lecture
We offer:
An exciting job in a dynamic professional environment in an organization with ambitions
A pleasant and stimulating working environment with good colleges
Good opportunities for professional development
Good insurance and pension schemes
Corporate sports teams and training facilities in Oslo
Modern premises in Oslo/Bergen city center
Salary in accordance with agreement
Application date: 23 March 2023
Are you wondering what it's like to work with us, or do you have other questions about the positions? 
Contact Head of Department Kari Spjeldnæs: [email protected]
Only applications received through our application portal will be considered.