LEDIG STILLING VED UIT NORGES ARKTISKE UNIVERSITET
Researcher in Computer science - "Privacy-preserving analytics"
Deadline: 31.01.2021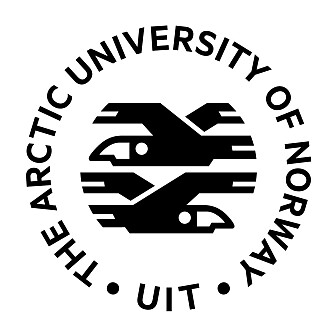 UiT The Arctic University of Norway
UiT is a multi-campus research university in Norway and the northernmost university of the world. Our central location in the High North, our broad and diverse research and study portfolio, and our interdisciplinary qualities make us uniquely suited to meet the challenges of the future. At UiT you can explore global issues from a close-up perspective.

Credibility, academic freedom, closeness, creativity and commitment shall be hallmarks of the relationship between our employees, between our employees and our students and between UiT and our partners.

The main task of the Faculty of Science and Technology is to conduct research and teaching at a high national and international level. Prioritized research areas include energy, climate, environment, maritime, marine, nano-, space-, and information technology; addressing both general topics and topics relevant for the High North.
Faculty of Science and Technology / Department of Computer science
The position
The Department of Computer science has an open position as a researcher in Computer science - "Privacy-preserving analytics". The position has funding for 3 years.
The position is organized under the Cyber Security research group (CSG) at the Department of Computer Science and the Corpore Sano Centre. This project is primarily connected to the interdisciplinary Female Football Centre affiliated with Corpore Sano. The main goal is to obtain new and fundamental insights and knowledge on highly relevant performance factors that influence sustainable development and health of female elite football athletes.
The Female Football Centre
The primary objective of the "Female Football Centre" is to obtain new and fundamental insights and knowledge on highly relevant performance factors that influence sustainable development and health of female elite football athletes. Particularly, gender specific aspects will receive focused attention since gender-differentiated development, conditioning and recognition of elite football athletes have received relatively little attention from the international research community.
FFC organizes leading expertise in important science domains from computer science, sport science, mathematics and statistics, psychology, medicine, law and organizational management. The project has a cohort of several hundred female elite athletes in Norway, Denmark and Portugal as user partners.
The workplace is at UiT in Tromsø. You must be able to start in the position in Tromsø within a reasonable time, within 6 months after receiving the offer.
The research project "Privacy-preserving analytics"
Algorithmic analysis of data obtained from our elite football user cohort might provide vital insights for individual training personalization and injury prevention and might also provide a foundation for evidence-based decisions for team performance improvements. In the Privacy-preserving analytics research project, we will develop and apply appropriate analysis (including machine learning) tools and methods. These will extract and predict in a privacy-preserving manner, for instance, situations that may lead to over- or undertraining from sensor data and implement those tools so that they can run in real-time and provide better interactivity, personal intervention, and more timely feedback to athletes. Using algorithmic analysis tools, however, to predict, for instance, tipping points in temporal data (or also called sequential or time series data) is a nontrivial ask.
This project will work with other computer scientists responsible for monitoring and collecting user data, with other analytics experts associated with the Corpore Sano Centre working on similar research tasks, and with scientists in the collaborating fields like medicine, psychology and sport science. A main goal is to devise a set of privacy-preserving analytics toolkits suitable to large-scale analytics on sensitive data in the sport science domain.
Contact
For further information about the position and UiT contact:
For administrative questions, please contact:
Head of administration Svein Tore Jensen, email [email protected], phone:+47 77644036
Qualification requirements
The successful candidate will have a publication record that documents strong preferences to specialization in algorithmic analysis. It is very beneficial if the candidate also can document experience in distributed systems, particularly with privacy and security related topics. Documented knowledge of experimental system-research methodology is beneficial. Very good programming and cloud management skills are beneficial, and preference will be given to candidates with documented experience with software development.
Emphasis shall be attached to personal suitability, and the suitability of the project proposal.
Applicants should have a very good command in English. Competence in Norwegian or a Scandinavian Language will be beneficial.
If no suitable candidate with a PhD is identified through this call for an 1109 Researcher, we might consider hiring excellent candidates not yet obtained a PhD, but in an 1108 Researcher Position.
An appointment as researcher 1109 requires:
a Norwegian doctoral degree in the subject area concerned, or a corresponding foreign doctoral degree recognized as equivalent to a Norwegian doctoral degree.
An appointment as researcher 1108 requires:
Master's degree or equivalent from a university or a university college
Relevant research qualifications above the level of a Master's degree and/or relevant professional practice
At UiT we put emphasis on the quality, relevance and significance of the research work and not on publishing channel, in accordance with the principles of The San Francisco Declaration on Research Assessment (DORA).
UiT wishes to increase the proportion of females in academic positions. In cases where two or more applicants are found to be approximately equally qualified, female applicants will be given priority.
Application
Søknaden sendes elektronisk via www.jobbnorge.no og skal inneholde:
Letter of application.
Diplomas and transcripts (all degrees).
CV including information relevant for the qualifications and a full list of publications with bibliographical references.
Three references with contact information.
Description of own research, stating the publications the candidate considers most important and briefly describing the other listed publications.
Documentation has to be in English or a Scandinavian language. Submit applications electronically through Jobbnorge.
We offer
A good working environment
Good welfare arrangements for employees
Good arrangements for pension, insurance and loans in the Norwegian Public Service Pension Fund
More information about moving to Tromsø.
Generel information
The appointment is made in accordance with State regulations and guidelines at UiT. At our website, more information for applicants can be found.
The successful candidate must be willing to get involved in the ongoing development of their department and the university as a whole.
The remuneration for Researcher is in accordance with the State salary scale code 1109, or salary scale code 1108 based on qualifications. A compulsory contribution of 2 % to the Norwegian Public Service Pension Fund is deducted.
A good work environment is characterized by diversity. We encourage qualified candidates to apply, regardless of their gender, functional capacity or cultural background. UiT emphasizes making the necessary adaptations to the working conditions for employees with reduced functional ability.
More information about moving to Norway and working at UiT.
According to the Norwegian Freedom and Information Act (Offentleglova) information about the applicant may be included in the public applicant list, also in cases where the applicant has requested non-disclosure.