LEDIG STILLING VED NMBU
Researcher within food safety and antimicrobial resistance in fish
Deadline: 01.08.2021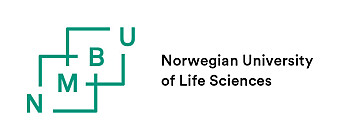 Norwegian University of Life Sciences
NMBU has a particular responsibility for research and education that secures the basis for the life of future generations. Sustainability is rooted in everything we do and we deliver knowledge for life.

NMBU has 1,800 employees and 5,200 students. The university is divided into seven faculties and has campuses in Ås and Oslo. We will be co-located in Ås from 2021.NMBU believes that a good working environment is characterised by diversity.

We encourage qualified candidates to apply regardless of gender, functional ability, cultural background or whether you have been outside the labour market for a period. If necessary, workplace adaptations will be made for persons with disabilities.

More information about NMBU is available at www.nmbu.no.


About the Faculty of Veterinary Medicine


The Faculty of Veterinary Medicine at NMBU is the country's only veterinary professional education and provide expertise in veterinary medicine and veterinary public health. The Faculty educates veterinarians, animal nurses and doctoral students in Veterinary Science and researches in veterinary medicine and related biomedical fields. We have 500 students and 430 employees.

The faculty consists of the departments of Preclinical Sciences and Pathology, Paraclinical Sciences, Production Animal Medicine and Sports and Family Animal Medicine. We also run the Animal Hospital, which is closely linked to our research and education, and receives patients from all over the country.
Do you have experience with fish health?
About the position
The Department of Production Animal Clinical Sciences, Faculty of Veterinary Medicine at the Norwegian University of Life Sciences (NMBU) has a three-year vacancy for a Research Scientist position on food safety and antimicrobial resistance.
The position is part of a collaboration between NMBU and Sun Yat-sen University, School of Life Science, Guangzhou, China. Antimicrobial resistance (AMR) is an emerging global public health threat of which fish foods are increasingly becoming major transmitters of AMR genes to humans.
The bioavailability and bioaccumulation of AMR genes in processed and ready-to-eat fish foods pose the danger of AMR genes being consumed by people. This project aims at developing a disease control strategy against AMR to ensure that food of fish origin is free of AMR by reprogramming the metabolism of farmed fish.
The project is financed by the Research Council of Norway.
Main tasks
Isolation and characterization of AMR bacteria species identified by metagenomics using standard bacteriology procedures followed by whole genome sequencing (WGS).
Classification of AMR bacteria based on World Health Organization (WHO) guidelines.
Identification and profiling of host metabolites with high killing efficacy of AMR bacteria.
Develop a metagenomics diagnostic system for profiling AMR genes in the fish food chain (mainly focusing on Atlantic salmon and tilapia).
Carry out experimental studies in model fish / salmon / tilapia aimed at host metabolome reprogramming to reverse AMR bacteria into sensitive ones using nutrients metabolites.
Carry out metadata management of bacteria metagenomics, AMR genes and host metabolites.
Competence
Required Academic qualifications:
PhD in Veterinary Sciences or Fish health. Applicants with a biology background are encouraged to apply but must show documentation of experience working on fish health and bacteriology.
Strong background in bacteriology on bacterial species infecting fish.
Experience with performing and overseeing experiments in fish, preferably in salmonids, including analysing data.
Strong communication skills in English, written and oral.
The following experiences and skills will be emphasized:
Basic knowledge on whole gene sequencing, antimicrobial resistance and metabolomics.
Knowledge on bacterial metagenomics analysis and metadata management.
Course certificate in laboratory animals for researchers (equivalent to FELASA-C), with practical training in fish.
Involvement in supervision at DVM, MSc and PhD levels.
Experience from and willing to work in a team environment, sharing skill and ideas and collaborating on projects.
Experience working on international projects.
Participation in project applications.
Personal Qualities:
Ability to work independently as well as in a team.
Good collaborative and communication skills.
Analytical and academic approach to research questions.
Highly motivated for research
Personal suitability will be given weight.
Remuneration and further information
The position is placed in government pay scale position code 1109 Researcher, wage framework 24 (salary grade 61 — 77) (NOK 553 500 – 752 800) on the Norwegian Government salary scale upon employment depending on qualifications.
The position follows ordinary meriting regulations.
For further information, please contact:
Hetron Mweemba Munang´andu, Section for Experimental Biomedicine, E-mail: [email protected], phone +4741326749; and
Eirill Ager-Wick, Head of section for Experimental Biomedicine, [email protected], phone +4741038141
general Information to applicants
Application
To apply online for this vacancy, please click on the 'Apply for this job' button above. This will route you to the University's Web Recruitment System, where you will need to register an account (if you have not already) and log in before completing the online application form.
Application deadline: 01.08.2021
Up to ten publications selected by the applicant as most relevant must be attached to the application. If it is difficult to identify the contribution of the applicant in multiple-author publications, a short explanation about the applicant's part of the work is suggested.
Printed material which cannot be sent electronically should be sent by surface mail to Norwegian University of Life Sciences, Faculty of Veterinary Medicine, P.O. Box 5003, NO-1432 Ås, within 01.08.2021.

Please quote reference number 21/03109.