Ledig stilling ved Universitetet i Bergen
Group Leader Positions (Researcher I, code 1110) – 6 year contracts
Deadline: 30.08.2020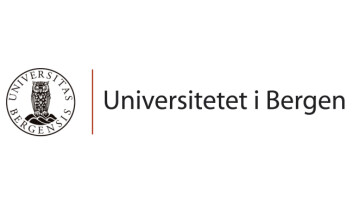 University of Bergen
The University of Bergen is a renowned educational and research institution, organised into seven faculties and approximately 54 institutes and academic centres. Campus is located in the centre of Bergen with university areas at Nygårdshøyden, Haukeland, Marineholmen, Møllendalsveien and Årstad.

The Sars International Centre performs basic research on the development and evolution of marine animals, using advanced methods of molecular / cell / computational biology. The Sars Centre is a partner of E.M.B.L. (European Molecular Biology Laboratory) and is located in the Bergen High Technology Centre together with several departments of the University of Bergen. It currently has 70 employees originating from more than twenty countries. – Read more here.
Group Leader Positions
The Sars Centre is seeking outstanding candidates addressing fundamental questions in organismal biology using marine species. Although all current groups work on animals, projects on other marine organisms will also be considered. A contract of six years will be offered to successful candidates, with excellent internal resources for the research (postdocs, PhD students, technicians, lab space and project-specific facilities) as well as a competitive salary. The contract may be prolonged for up to four years, depending on performance and confirmation of funding at the time of review. Group leaders at the Sars Centre are encouraged to obtain additional funding through grant applications to national and international funding agencies.
Qualifications and personal qualities:
The applicant must hold a PhD considered equivalent to the Norwegian PhD degree
Ability to train and lead junior scientists and technical staff towards a common goal defined in the group leader proposal
Ability to develop collaborations with other research groups located in and out of the institution
We can offer:
A good and professionally challenging working environment, in modern research facilities
Starting salary at pay grade 79, code 1110 (currently NOK 789.200) upon appointment.
Enrolment in the Norwegian Public Service Pension Fund
Good welfare benefits
Your application must include:
A description of past and present research (3 pages)
A proposal for the research at the Sars Centre (3 pages)
A detailed CV and contact information for 3 references
Application Deadline: 30 August 2020.
All shortlisted candidates will be invited for a seminar and interview by the Sars Centre Scientific Advisory Committee tentatively held in Bergen in late Fall 2020.
The application and appendices must be uploaded on the JobbNorge website. It is the applicant's responsibility to ensure that all relevant attachments are submitted by the deadline.
Applications or documents sent by e-mail only will not be considered.
For further information about the positions please contact the:

General information:
The state labour force shall reflect the diversity of Norwegian society to the greatest extent possible. Age and gender balance among employees is therefore a goal. It is also a goal to recruit people with immigrant backgrounds. People with immigrant backgrounds and people with disabilities are encouraged to apply for the position.
We encourage women to apply. If multiple applicants have approximately equivalent qualifications, the rules pertaining to moderate gender quotas shall apply.
The University of Bergen applies the principle of public access to information when recruiting staff for academic positions. Information about applicants may be made public even if the applicant has asked not to be named on the list of persons who have applied. The applicant must be notified if the request to be omitted is not met.
The successful applicant must comply with the guidelines that apply to the position at all times.
For further information about the recruitment process, click here.