LEDIG STILLING PÅ UNIVERSITETET I SØRØST-NORGE
PhD Research Fellow in Molecular Ecology of tick-borne diseases
Deadline: 20.12.2021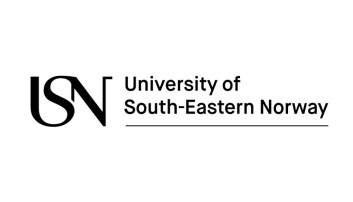 University of South-Eastern Norway
The University of South-Eastern Norway, USN, is one of Norway's largest higher education institutions, with around 18,000 students and 1,900 employees across eight different campuses.

We offer studies, research and knowledge dissemination, all targeting various professions and working life and with a high level of quality internationally. Our goal as a University is to create value both for the individual student and for business and commerce, the public sector and society in general. We achieve this by utilising the best tools we have: education and research.

USN is a University with a strong social commitment where studies and working life are integrated. At USN, we focus on practice-relevant, profession-oriented and applied research and education.

The students shall benefit from innovative educational methods and challenging studies closely associated with society's requirements and needs. They will learn how to adapt to a society and working life that is constantly changing. The University shall meet major social challenges with knowledge and expertise, helping to promote practical solutions, structural changes and new ways of thinking. USN's academic activities shall be embodied by a clear dedication to the UN's sustainable development goals. The University aims to realise this main profile in close cooperation with society and working life.

For more information on USN, please go to www.usn.no
The Faculty of Technology, Natural Sciences and Maritime Scienceshave a vacancy for a position as PhD Research Fellow in Molecular Ecology of tick-borne diseases
About the position
The Faculty of Technology, Natural Sciences and Maritime Sciences, Department of Natural Sciences and Environmental Health, Bø, has a vacancy for a position as PhD Research Fellow in Ecology from 01.03.22.
The position is located at the Department of Natural Sciences and Environmental Health, and the immediate superior is the Head of the Department. The main work place is in Bø, in the Municipality of Midt-Telemark, Vestfold and Telemark County, Norway. Coursework, climatological and ecological studies will be based here.
Most laboratory work will be based at the Norwegian Institute of Public Health, Departments of Virology and Pest Control, in Oslo. In addition, there may be some fieldwork for collection of ticks at FHI together with Department of Pest Control.
The employment period will be three years full time with no teaching obligations, and there is a premise for employment that the PhD Research Fellow is enrolled in USN's PhD-program in ecology within three months of accession in the position.
About the PhD-project
The candidate will be part of our research group at the Department of Natural Sciences and Environmental Health at USN, in addition to Professor Åshild K Andreassen's project group at Department of Virology, FHI, Oslo.
The main supervisor is Åshild K Andreassen. Co-supervisors at USN are Professors Andrew Jenkins and Hans Ressen. Co-supervisor in the field of virology, next generation sequencing (NGS) and parasitology will be Dr's Kristian Alfsnes, Rose Vikse, Arnulf Soleng at the FHI.
This is an interdisciplinary project entitled, "The effect of seasonal variation and climate change on the distribution and prevalence of vector-borne pathogens". The study will encompass an ecological approach in a One Health perspective, studying human, animal, and environmental interactions to better understand the ecology of the vector-borne pathogens Tick-borne encephalitis virus (TBEV) and Neoehrlichia mikurensis. We will investigate how climate changes will affect the tick- and tick-borne pathogen distribution and their transmission to humans.
TBEVhas been found in questing ticks throughout their range in Norway. However, human tick-borne encephalitis cases (TBE) have only been reported from the southern coast of Norway, which raises the main research questions for this project:
Why are TBE cases restricted to southern Norway when infected ticks are found along the entire coast up to the Arctic circle?
A further question addresses the distribution of N. mikurensis, which is abundant in the North and Southeast, but scarce in the West. The effects of climate and host distribution will be investigated.
To help answer these questions we are searching for a highly motivated candidate with background and interest in bioinformatics and molecular biology.
Qualifications
Applicants to the PhD position must have a Master's degree (120 ECTS) or equivalent qualification; weighted average grade is B or higher is usually required.
It is a requirement and condition for appointment as a research fellow that the successful applicant is granted admission to the university's doctoral programme in Ecology within three months of accession in the position.
Applicants must document skills in molecular- and serological analysis of virus and bacteria. It is preferred that the applicant has some understanding of how ecology and climatic changes may influence the distribution of vectors and transmission of viruses and bacteria.
Good understanding of microbiology, molecular biology and bioinformatics are rquired. Oral and written communication skills in English is required. Experience in serological analysis is advantageous.
Co-operation between staff members is an integrated part of the working atmosphere at the University of South-Eastern Norway and at FHI. The candidate must be motivated and show interest in solving biological problems with ability to interpret data in an independent and innovative manner. High work capacity is necessary.
The staff at the faculty work to a large extent within teams. The candidate must have the ability to work independently and at the same time have the motivation to share knowledge and take part in team work. Personal suitability for the post will be emphasised.
We offer
An organised doctoral training program with a commitment to responsible and ethical supervision.
A stimulating and growing research environment, with good opportunities to develop your career and your academic skills
A good social environment
Beautiful rural surroundings with abundant opportunities for outdoor activities.
Attractive welfare benefits in the State Pension Plan.
Opportunity for physical activities within working hours.
Salary
PhD Research Fellow (code 1017): NOK 491 200 a year. Further promotion will be based on time served in the position. In special cases, employment in code 1378 (NOK 491 200 – 626 100 a year) may be considered.
A statutory contribution to the state pension plan will be deducted from the employee's salary.
Other information
The Academic Appointments Board for PhD Research Fellowships is responsible for the appointment. An expert assessment of applicants will be carried out. The candidates deemed best qualified will be invited to an interview.
The person appointed must comply with the laws, regulations and agreements that apply at any given time to the post. Please note that approved work permit is a prerequisite for the employment.
According to its human resources policy, the University of South-Eastern Norway targets a balanced gender composition and aims to recruit persons with a background as an immigrant.
The University contributes to the Inkluderingsdugnaden (a voluntary scheme to promote inclusion), and it is our aim that our employees, to the fullest extent possible, shall reflect the diversity of the general population. We therefore encourage qualified applicants with disabilities to apply for the post. The University will facilitate the workplace for employees with disabilities.
Pursuant to section 25, 2nd paragraph of the Freedom of Information Act, information on the applicant may be disclosed even if the applicant has requested not be included on the list of applicants. Applicants will be notified if such requests are not allowed.
Contact information
For more information about the position, please contact:
Professor Åshild K Andreassen at Department of Natural Sciences and Environmental Health and at Department of Virology, FHI, Oslo, phone +4795760210, e-mail: [email protected]
For questions regarding the recruitment process, please contact: Head of Department Live Semb Vestgarden, [email protected] / +4735952797 or Cathrine Haugen Fagerli, [email protected]
How to apply
The University of South-Eastern Norway makes use of online application management. Applicants to the post must register their application and CV with enclosures online via the Jobbnorge recruitment portal by clicking on the link on the right-hand side – "Søk stillingen" (Apply for the post).
The following documents shall be attached to the online application:
Transcripts and diplomas of Bachelor's and Master's Degrees (120 ECTS)
Other relevant certificates (if applicable, must be specified)
A motivation letter (maximum 2 pages)
Any scientific publications and a list of these
Three references (contact information)
Please note that all documents must be in a Scandinavian language or in English. Any translations must be certified.
The application will be assessed on the basis of the attached documentation as requested above. Each applicant is responsible for ensuring that the required documentation has been uploaded with the application deadline.
The University has been awarded a Charter & Code certificate by the European Commission, and is entitled to use the HR Excellence in Research (HRS4R) logo. The University is also a member of the EURAXESS network, which contributes to good working conditions for mobile researchers.