Ledig stilling ved UiT Norges arktiske universitet
PhD Fellow in Computational Chemistry: New reactions for chemical fixation of CO2
Deadline: 15.11.2020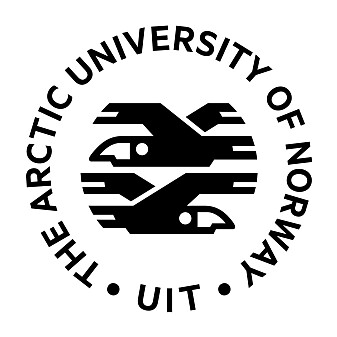 UiT The Arctic University of Norway
UiT is a multi-campus research university in Norway and the northernmost university of the world. Our central location in the High North, our broad and diverse research and study portfolio, and our interdisciplinary qualities make us uniquely suited to meet the challenges of the future. At UiT you can explore global issues from a close-up perspective.

Credibility, academic freedom, closeness, creativity and commitment shall be hallmarks of the relationship between our employees, between our employees and our students and between UiT and our partners.
Faculty of Science and Technology
The position
The Department of Chemistry at UiT The Arctic University of Norway has a 3-year fully funded PhD position for applicants who wish to obtain the degree of Philosophiae Doctor (PhD). The position is part of the CO2PERATE Innovative Training Network funded by the European Union's Horizon 2020 research and innovation programme under the Marie Skłodowska-Curie grant agreement No. 859910.
The fellow will perform high-level computational mechanistic studies in order to evaluate reaction pathways and selectivity-determining factors in reactions involving chemical fixation of CO2, with the goal to propose modifications that can improve these reactions.
The workplace is at UiT in Tromsø. You must be able to start in the position in Tromsø within a reasonable time after receiving the offer.
We offer
PhD fellows normally start at salary grade 54 on the pay scale for Norwegian state employees, corresponding to NOK 479 200 per annum
Attractive welfare benefits and a generous pension agreement
International academic environment and an exciting research project
Mobility experience to some of the best chemistry research groups in Europe
Transferable skills training and individual career development
Family-friendly policies and surroundings
Affiliation
The fellow will become an integrated member of the CO2PERATE network, which includes 15 PhD fellows at 10 industrial and academic institutions in Europe (www.co2perate.eu). The fellow will be enrolled at UiT The Arctic University of Norway and will be affiliated with the CHOCO research team at the Dept. of Chemistry. We are an interdisciplinary research team, working on the development of novel catalysts for converting CO2 into molecules of higher value (https://site.uit.no/choco). In addition, the PhD fellow will be enrolled into the local PhD school at the Dept. of Chemistry (https://site.uit.no/phdchem), which provides an international and collegial environment and support for all PhD students at the department.
Field of research
The CO2PERATE consortium (www.co2perate.eu) focuses on the development of novel and industrially relevant methods for employing CO2 as a carbon synthon, alongside other renewable biomass, catalyzed by non-precious metals. The research area of the announced position will be on cyclic carbamates, particularly five-membered oxazolidinones, which have broad application as chiral auxiliaries, chemical building blocks in organic synthesis, agrochemicals, and antibacterial drugs. The fellow will study carbamate formation computationally and propose novel pathways, including enantioselective reactions. The work will be performed in close collaborations with experimental chemists at the University of Zurich and at other nodes within the CO2PERATE network.
Contact
For further information about the position, please contact:
Associate Professor Kathrin Helen Hopmann:
Eligibility and qualification criteria
Applicants have to satisfy the following criteria:
Your educational background is in Computational Chemistry.
You have completed a Master's degree in Computational Chemistry or equivalent at the time of recruitment
At the time of appointment, applicants must be in the first four years (full-time equivalent research experience) of their research careers. Full-time equivalent research experience is measured from the date when the researcher obtained the first degree entitling him/her to embark on a doctorate (either in the country in which the degree was obtained or in the country in which the researcher is recruited).
At the time of appointment, applicants must not hold a doctoral degree or equivalent.
Applicants can be of any nationality. However, applicants must not have resided or carried out their main activity (work, studies, etc.) in Norway for more than 12 months in the 3 years immediately before the appointment. Short stays, such as holidays, are not included.
You have documented excellent proficiency in English as stated here
Qualification with a Master's degree is required before commencement in the position. If you are near completion of your Master's degree, you may still apply and submit a draft version of the thesis and a statement from your supervisor or institution indicating when the degree will be obtained. You must document completion of your degree before commencement in the position.
Emphasis will be put on the applicant´s potential for research, motivation, academic performance and personal suitability for the position. Applicants will be evaluated by a selection committee consisting of experienced scientists of different genders. Applicants will be ranked according to how they fulfill the scientific requirements of the project, their previous scientific work and the input from references. There will be no penalty for career breaks.
Admission to the PhD program
The objective of the position is to complete research training to the level of a doctoral degree. Admission to a PhD program is a prerequisite for employment, and the program period starts on commencement of the position. Admission requires that the applicant has at least 5 years of higher education, comparable to 300 ECTS. The applicant must have a Master's thesis or equivalent as part of the degree. The applicant must have an average grade of C or better on the Master's degree.
Applicants with a foreign education will be evaluated on whether the educational background is equivalent to Norwegian higher education. We use national guidelines according to NOKUTs country database. Applicants from some countries will have to document additional higher education in order to be admitted.
Further information about requirements is available here: Regulations PhD Faculty of Sciences and Technology
Application
Your application must include:
Application and motivation letter (max 1 page)
CV (max 2 pages)
Documentation of English language proficiency
Three references, preferably including the Master's thesis supervisor
Master's thesis, and, if applicable, other academic works, up to ten
Diplomas and transcripts (diploma supplement) for both bachelor and master level education
The documentation has to be in English or a Scandinavian language. We only accept applications sent via www.jobbnorge.no within the application deadline.
General information
The appointment is made in accordance with State regulations and guidelines at UiT. At our website, you will find more information.
As many as possible should have the opportunity to undertake organized research training. If you already hold a PhD or have equivalent competence, we will not appoint you to this position.
A shorter period of appointment may be decided when the PhD Fellow has already completed parts of their research training programme or when the appointment is based on a previous qualifying position PhD Fellow, research assistant, or the like in such a way that the total time used for research training amounts to three years.
Remuneration for the position of PhD Fellow is in accordance with the State salary scale code 1017. A compulsory contribution of 2 % to the Norwegian Public Service Pension Fund will be deducted.
UiT has good welfare arrangements for employees, including beneficial arrangements for pension, insurances and loans in the Norwegian Public Service Pension Fund. More practical information for working and living in Norway can be found here: http://uit.no/mobility
A good work environment is characterized by diversity. We encourage qualified candidates to apply, regardless of their gender, functional capacity or cultural background. UiT will emphasize making the necessary adaptations to the working conditions for employees with reduced functional ability.
We process personal data given in an application or CV in accordance with the Personal Data Act (Offentleglova). According to Offentleglova information about the applicant may be included in the public applicant list, also in cases where the applicant has requested non-disclosure. You will receive advance notification in the event of such publication, if you have requested non-disclosure.