Ledig stilling ved Simula
PhD Fellow at the Department of Computational Physiology
Deadline: Open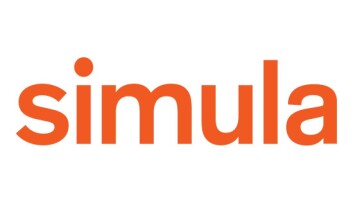 Simula Research Laboratory AS
Simula Research Laboratory AS is a publicly owned research lab located at Fornebu, just outside of Oslo, Norway. Simula conducts Information and Communication Technology (ICT) research in the fields of scientific computing, software engineering, communication systems, machine learning and cybersecurity.

Simula's main objective is to create knowledge about fundamental scientific challenges that are of genuine value for society. This is achieved through high-quality research, education of graduate students, industry collaboration, technology transfer, and commercialization. Since 2001, scientific evaluations conducted by the Research Council of Norway has repeatedly placed Simula at the forefront of international research in ICT. The most recent in-depth evaluation was published in 2017, grading the full range of research at Simula as "excellent".

Simula appreciates diversity. We currently employ approximately 155 individuals from 35 countries and strive to create a family-friendly working environment. We are an equal opportunity employer and encourages women to apply.

Simula has a close collaboration with leading universities in Norway and abroad, both in terms of research and education, and facilitates extended research stays abroad. Our Master's and PhD students conduct their research at Simula, and attend courses and receive their degrees from university partners.
Norway is famous for its outdoor scenery, with gorgeous fjords, waterfalls and mountain ranges. Moreover, Norway is a safe and peaceful country with a thriving economy, offering a high standard of living and all the benefits of a social-democratic welfare state, such as social security and universal public healthcare.

Learn more about Norway: Official travel guide to Norway
Call for PhD Fellow at the Department of Computational Physiology as a Part of the MSCA-ITN Project PersonalizeAF
Project/Job description
In the Department of Computational Physiology, we are now seeking an outstanding PhD fellow to work on the MSCA-ITN project PersonalizeAF, which is an international network consisting of 11 top universities and research institutions across Europe. It is a fulltime 3-year position.
The project description is: «The heart consists of four chambers that contract and relax in a coordinated way to pump blood. Dysfunction here can lead to shortness of breath, dizziness, and fatigue in mild cases and heart failure in more severe cases. In atrial fibrillation, the heart's two upper chambers (the atria) beat rapidly and irregularly, increasing the risk of stroke and related diseases. There are numerous possible causes and pinpointing the exact one for each patient is critical for effective treatment. PersonalizeAF is developing new technologies for characterisation of atrial fibrillation and complemented by novel strategies for treatment. The joint academic and clinical training network plans to deliver personalised therapies and enhanced outcomes.»
Please also see https://cordis.europa.eu/project/id/860974
The primary objective is to answer fundamental questions critical for our understanding of ischemic stroke caused by atrial fibrillation. More specifically, the goal is to extend existing state-of-the-art numerical tools to simulate realistic atrial flows based on medical images. The position offers a unique opportunity to influence our understanding of cardiovascular flows and mechanisms of a serious disease, using a combination of computational tools and machine learning.
Candidate Profile
We welcome applicants with MSc degree in Mathematics, Computer Science, Mechanical Engineering, Biomechanical Engineering or a closely related discipline. Applicants who have not yet defended their thesis may also apply, provided that the thesis work is submitted for assessment before the closing date for the application. Applicants are expected to demonstrate in-depth knowledge of mathematics, numerical methods, and excellent programming skills. Applicants must be admissible to the PhD programme at the University of Oslo. The average grade for the Bachelors' degree must not be lower than a C, and the average grade for Master's-level courses must not be lower than a B. Note that the applicant must not have resided or carried out your main activity (e.g. work, studies) in Norway for more than 12 months in the 3 years immediately before the recruitment date.
The interested candidate is expected to:
Be self-motivated, organized, and eager to work on challenging research problems and work independently abroad for shorter periods;
Possess solid analytical and programming skills;
Communicate and interact well in a multidisciplinary team
The candidate will also have to demonstrate an excellent level of spoken and written English, possess good interpersonal and communication skills. Simula strives to achieve a good balance between male and female employees, and women are particularly encouraged to apply.
Simula Offers
Excellent opportunities for performing high quality research, as part of a highly competent and motivated team of international researchers and engineers;
An informal and inclusive international working environment;
Generous support for travel and opportunities to build international networks, through established collaboration with industry, exchange programs and research visits with other universities, and funding to attend conferences.
Modern office facilities located at Fornebu by the Oslo fjord and 10 minutes' drive from the center of Oslo.
A competitive salary. Starting salary from NOK 479.600
Numerous benefits: access to company cabin, BabyBonus arrangements, sponsored social events, generous equipment budgets (e.g., computer, phone and subscription), subsidized canteen meals and monthly bus pass, comprehensive travel/health insurance policy, etc.
Relocation assistance: accommodation, visas, complimentary Norwegian language courses, etc
Administrative research support: e.g., quality assurance process for grant proposals (including RCN and EU programs).
Wellness and work-life balance. Our employees' health and well-being is a priority and we encourage them to make use of our flexible work arrangements to help balance their work and home lives efficiently.
Application Requirements
Interested applicants are requested to submit the following:
Curriculum vitae: summarize your educational background, working experience (in particular, any relevant academic or industrial work), list of scientific publications, and two references that can be contacted (one from the Master supervisor);
Cover letter: outline your motivation for applying, relevant experience and qualifications, research interests and how/why you are qualified for the position;
Transcripts from Bachelor and Master degrees.
Application deadline
Applications will be reviewed on a continuous basis and the position will be open until filled. Expected starting date is early fall.
Contact
Additional enquiries regarding the position can be addressed to:
Simula Research Laboratory uses Semac´s background check in our recruitment process.
According to the Norwegian Freedom and Information Act (Offentleglova) information about the applicant may be included in the public applicant list, also in cases where the applicant has requested non-disclosure.