Ledig stilling ved UiT Norges arktiske universitet
Postdoctoral Fellow in fisheries science
Deadline: 01.07.2020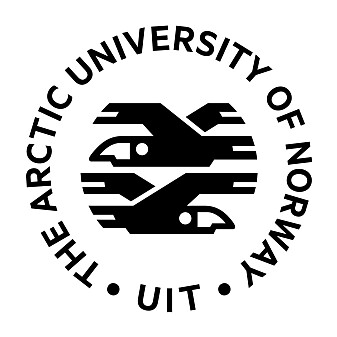 UiT The Arctic University of Norway
The Faculty of Biosciences, Fisheries and Economics (BFE) consists of Department of Arctic and Marine Biology, Norwegian College of Fishery Science (NFH) and School of Business and Economics. The main task of BFE is to conduct teaching and research dissemination at a high national and international level within all relevant fields. Prioritized research areas are aquatic and terrestrial ecosystems, climate, life in the arctic, marine bioprospecting, fish health, seafood products, business and macroeconomics, resources and environment, markets and management of marine resources.

The interdisciplinary profile of the faculty provides good opportunity to develop research projects involving several research groups at the faculty according to its strategy.
Faculty of Biosciences, Fisheries and Economics
The position
UiT The Arctic University of Norway, The Facuty of Biosciences, Fisheries and Economics (BFE) has a position available for a Postdoctoral Research Fellow in fisheries science (semi-autonomy).The position is affiliated with The Norwegian College of Fishery Science (NCFS) and theresearch groups BRIDGE and HARVEST.
The position is a fixed term position for a duration of 2.5 years. Appointment to the position of Postdoctoral Research Fellow is mainly intendedto provide qualification for work in top academic positions. It is a prerequisite that the applicant is able to carry out the project over the full courseof the employment period. No person may hold more than one fixed-term position as a Postdoctoral Research Fellow at the same institution.
NCFS undertakes research and research-based teaching of high national and international quality in a multi- and interdisciplinary environment. Research activity is provisionally organized into groups focusing on living marine resources, seafood science, fish health, marine drug discovery, technology, resource management, and resource economics.
The research group BRIDGE carries out research within the following main areas: fisheries / living marine resources management; fisheriesbiology; marine ecology and oceanography; technology.
The research group HARVEST carries out research within the following main areas: selectivity and bycatch issues (with focus on the Arcticfisheries); experimental designs (on board research and commercial vessels); developing new models and data-analyses (i.e. novelty instatistics); testing of modified and new designs of fishing gears.
The position's field of research
This position is connected to the project AFO-JIGG: Service design thinking to improve welfare and product quality in the Norwegian small-scalefishing fleet (funded by the Norwegian Research Council, project number 302635).
The AFO-JIGG specific objectives are: (1) Develop initial interpretative framework to rank different fishing operations according to their technological / human capacity / economic potential for automation/(semi-)autonomy; (2) Use service design thinking to explore the possibilities of redesigning fishing operations, gear, and vessels with increased automation/(semi-)autonomy as a working hypothesis; (3) Assess the required changes in organization forms, business models, human capacity, and regulatory environment, and the acceptance by society of the benefits of modernized small-scale fisheries.
This postdoctoral research fellow position will look at the skills and competences of the present work force, skills and competences required in the future, the acceptance by fishers and society at large of the new technology, as well as at future markets and business models. Automation/semi-autonomisation of certain tasks, including navigation and fish handling, may raise legal and ethical issues that must be taken into consideration at early stages of development. Simulation of impacts of increased automation/semi-autonomy is part of the study. The project involves activities in which the postdoc is required to participate: fieldwork on fishing boat(s); organization of and participation in stakeholders' events; science communication/education; project management.
Contact
For further information about the position, please contact:
Qualifications
PhD/Doctoral degree in marine or maritime related studies (fisheries management, natural resource management, ocean studies etc.), social sciences, law, futures studies, organizational/business management, labour or industrial or organizational psychology/sociology, or similar.
Emphasis will be attached to the applicant's potential for research as shown by:
Doctoral thesis,
any other academic works, and
research plan description.
In addition, consideration may be given to work experience or other activities of significance for the implementation of the postdoc.
Language skills: Documented fluency in English is required, and working knowledge of Norwegian or a Scandinavian language is desirable.
Advantage:
knowledge of ethics of technological development;
experience with futures studies techniques;
knowledge of the Norwegian (or Swedish/Danish) language;
knowledge of Norwegian fisheries;
knowledge and experience with Agent-Based Modelling (ABM), preferably using NetLogo;
experience with multidisciplinary/interdisciplinary/transdisciplinary research;
experience working with both qualitative and quantitative data collection and analysis;
experience with autonomous (marine) systems;
experience with fishing operations;
experience working with stakeholders;
experience with science communication/education or training activities.
Qualification with a PhD is required before commencement in the position. If you're at the final stages of your PhD, you may still apply if you have submitted your PhD thesis for evaluation within the application deadline. You must submit the thesis with your application. You should have defended your dissertation before the preferred start-up date of the position, (date).
During the assessment emphasis will be put on the candidates potential for research, motivation and personal suitability for the position.
At UiT we put emphasis on the quality, relevance and significance of the research work and not on where the work is published, in accordance with the principles of The San Francisco Declaration on Research Assessment (DORA).
Application
The application must be submitted electronically via www.jobbnorge.no and shall include:
Letter of application/motivation
Project proposal that describe how you scientifically can contribute to described field of research. The proposal must include a progress plan for the employment period (max 3 pages, including references).
CV including track record. Mandatory template.
Diplomas and transcripts (all degrees)
Written references
Contact information to 2-3 references
Documentation of profiency in the English language. How to document.
A list of your academic production
Description of your academic production, stating which works you consider most important
Academic works, up to ten. The doctoral thesis is regarded as one work.
The documentation must be in English or a Scandinavian language. We only accept applications sent via www.jobbnorge.no.
The applicants will be assessed by an expert committee. The best qualified assessed applicants will be called to an interview. Applicants may be required to bring original certificates/diplomas and reference letter(s) to an interview.
We offer
Good welfare arrangements for employees
Good arrangements for pension, insurance and loans in the Norwegian Public Service Pension Fund
The appointment is for a period of 2.5 years.
The remuneration for Postdoctoral research fellow is in accordance with the State salary scale code 1352. A compulsory contribution of 2 % to the Norwegian Public Service Pension Fund will be deducted.
If you recieve a personal overseas research grant from The Research Council of Norway (NFR) it is possible to apply for an extension of the fellowship period corresponding to the length of the stay abroad (minimum three months, maximum 12 months).
General information
The appointment is made in accordance with State regulations and guidelines at UiT. At our website, you will find more information for applicants. The successful candidate must be willing to get involved in the ongoing development of their department and the university as a whole.
A good work environment is characterized by diversity. We encourage qualified candidates to apply, regardless of their gender, functional capacity or cultural background. UiT and will emphasize making the necessary adaptations to the working conditions for employees with reduced functional ability.
According to the Norwegian Freedom and Information Act (Offentleglova) information about the applicant may be included in the public applicant list, also in cases where the applicant has requested non-disclosure.
More practical information for working and living in Norway can be found here: Welcome to UiT!