Ledig stilling ved UiT Norges arktiske universitet
Postdoctoral Research Fellow in Pharmaceutics
Deadline: 16.10.2020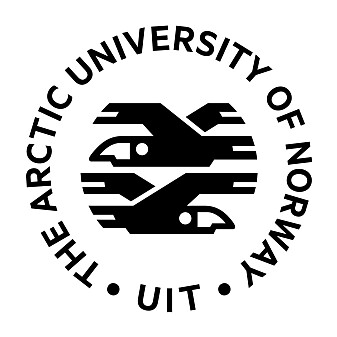 UiT The Arctic University of Norway
UiT The Arctic University of Norway is a multi-campus research univeristy in Norway and the northernmost university of the world. Our central location in the High North, our broad and diverse research and study portfolio, and our interdisciplinary qualities make us uniquely suited to meet the challenges of the future. At UiT you can explore global issues from a close-up perspective.

Credibility, academic freedom, closeness, creativity and commitment shall be hallmarks of the relationship between our employees, between our employees and our students and between UiT and our partners.

The Faculty of Health Sciences at UiT The Arctic University of Norway represents a newly created entity gathering almost all possible health study programs. This facilitates an unique interdisciplinarity and innovation in health education and research. We work closely with the services in the North to solve tomorrow's challenges. Read more about us at uit.no/helsefak
The position
The Faculty of Health Sciences, Department of Pharmacy, has a Postdoctoral Research Fellow position available for a period of 3 years. The position is affiliated with the Drug Transport and Delivery Research Group (DTDRG), at the Department of Pharmacy. The successful applicant will be affiliated with the project "Bacterially produced in vitro membrane model systems from resistant- and non-resistant clinical isolates", a collaborative project with Department of Chemistry (Organic Chemistry Research Group), Department of Clinical Medicine (Paediatric Research Group) and Department of Medicinal Biology (Research group for Host Microbe Interactions) and also part of the Centre for New Antibacterial Strategies (CANS) at UiT.
The position is available for commencement from December 2020.
The positions`s affiliation
Department of Pharmacy (IFA) consists of seven research groups: Drug Transport and Delivery (this position affiliated to), Cell Signalling and Targeted therapy, Natural Products and Medicinal Chemistry, Microbiology, Clinical Pharmacy and Pharmacoepidemiology, Infection Biology, and Computational Pharmacology. The Department has around 30 permanent positions. In addition, there is a variable number of PhD students, postdocs and part time positions. The Department is responsible for a bachelor's and a master's program in pharmacy. Teaching is given at both undergraduate and graduate levels. For more information, visit the Department's web pages: https://uit.no/farmasi
About the group
The Drug Transport and Delivery Research Group (DTDRG) focuses on pharmaceutical technology as scientific discipline, with particular interests in drug transport across biological membranes, and drug delivery systems as means for improved bioavailability. The group aims at gaining a deeper understanding of transport processes of drugs in the body and its inter-relationship with drug delivery systems. The aim is the optimization of various drug dosage forms and delivery systems (advanced formulations) destined for oral, parenteral and topical route of drug administration. Advanced drug dosage forms and delivery systems should promote the therapeutic effects of the drug and reduce its toxic effects by increasing the amount and persistence of drug in vicinity of target cells and reducing the drug exposure to non-targets cells. The group currently consist of two professors, two associate professors, two technicians as well as post doc and PhD students. The members of the research group are also responsible for courses in pharmaceutics and biopharmaceutics at bachelor, master and PhD level. You can learn more about the research group by visiting the Drug Transport and Delivery webpage.
About the research project
Worldwide there is a broad ongoing effort to address the antimicrobial resistance crisis. Different strategies are used, whereof one is discovery of new classes of antibiotics with novel modes of action, preferably mechanisms that are difficult to develop resistance against. Many antibiotics target the bacterial cell wall either directly by interacting with the lipids and changing their properties, or indirectly by targeting the synthesis or assembly. The bacterial cell envelope as a target for antibiotics is however very difficult to study directly due to its complexity, size and heterogeneity – built up not only by lipids but also of e.g. lipopolysaccharides, peptidoglycan, teichoic acid, membrane- and lipoproteins. Current in vitro membrane models are based on lipid mixtures alone, for the simple reason that it would be impossible to acquire all these components and then assemble them correctly.
The project is thus aiming for development of novel in vitro nanoparticle-based systems based on bacterially produced components that will enable direct experimental studies on truly realistic membrane models for permeation and interaction with antimicrobial agents, at atomic resolution.
The research project is a multi-disciplinary project, including moments of both pharmaceutical technology, microbiology and spectroscopy and is therefore a collaboration between several research groups and faculties
We strongly encourage career development not only limited to authorship of research manuscripts arising from this work, but also including travel, conferences and collaboration.
Contact
For further information about the position, please contact:
General questions concerning the organization of the working environment, such as the physical state of the place of employment, health service, possibility for flexible working hours, as well as questions about the PhD program, may be directed to the head of office Morten Boland Jørgensen, telephone: +47 776 46 458, e-mail: [email protected]
Qualification requirements
To be awarded the position of Postdoctoral Research Fellow, a Norwegian doctorate degree, or a corresponding international doctorate degree that is recognised as being equal to the Norwegian doctorate degree, is required.
A requirement for starting in the position is the completion or submission of a PhD degree within nanotechnology, pharmaceutics, microbiology, spectroscopy or a related subject relevant for the project.
Experience in basic laboratory skills such as bacterial culturing with production and purification of outer membrane micro vesicles, production and characterisation of (lipid based) nano carriers/ systems and/or relevant membrane interaction techniques is essential.
Researchers with experience from relevant multidisciplinary projects are particular welcome to apply.
Good communication skills in English - both written and orally - are required.
The candidate should be able to work both independently and as part of a multidisciplinary team. Personal suitability and motivation for the position will be emphasised.
Applicants in the final stage of the PhD degree, can apply and submit a draft version of the PhD. But must document completion of the PhD degree before December 2020 for commencement in the position.
We can offer
Interesting work tasks in a cutting edge multidisciplinary research project
A vibrant international research community
A good academic environment with dedicated colleagues
Good career opportunities
A large degree of independence in work
State-of-the-art research infrastructure
Flexible working hours and a state collective agreement
Pension scheme through the state pension fund
Working conditions
The successful candidate must also be willing to get involved in the ongoing development of their department and the university as a whole. National and international trends show that mobility and independence for young researchers are important for achieving external funding at national and international level, and consequently will be important for the prospect of establishing a permanent scientific position in the future. The following shall therefore be applicable when employed in postdoctoral positions:
Unless special circumstances indicate otherwise, postdoctoral projects shall be planned with stays abroad (3-6 months). The duration should take into consideration the framework of the overall project.
Postdoctoral projects must be planned so that the candidate is given sufficient opportunity to develop professional independence within the framework of the overall project.
In order to achieve a targeted use of the postdoctoral position, and to strengthen the employee's career development, a development plan must be available no later than three months after the appointment contract is signed. The development plan must be approved by the immediate leader with personnel responsibility.
Remuneration of post doc positions is in accordance with the State salary scale code 1352. A compulsory contribution of 2% to the Norwegian Public Service Pension Fund will be deducted.
How to apply
Application and submitted documents (see below) should be sent electronically via the application form available on www.jobbnorge.no. Candidates that do not provide required documentation or cannot prove the equivalence to required degree will not be considered for the position.
Your application must include:
Cover letter explaining your motivation and research interests
CV containing an overview of education, positions, supervised professional training and professional work
Copies of diplomas, diploma supplements and transcripts (all degrees, translated to English or a Scandinavian language; certified copies must be provided upon request)
Documentation of English proficiency. This website states how English proficiency shall be documented
2-3 reference letters with contact details of the referees
List of academic works identifying up to 10 selected academic works to be attached. (The doctoral thesis is here counted as one work.)
Description of the attached works, and a short description of other works to show breadth of output
The documentation has to be in English or a Scandinavian language. Applications will only be considered if all requested application documents are received before the application deadline. We only accept applications sent via www.jobbnorge.no.
Assessment
The applicants will be assessed by an expert committee. The committee's mandate is to undertake an assessment of the applicants' research qualifications based on the application documents and related to the requirements for the position. During the assessment process, emphasis will be placed on the applicant's potential for research as shown by:
PhD thesis within the specified fields
any other academic works
experience and skills in laboratory work relevant for the project
documented ability to work independently
skills in scientific writing in English
knowledge and interest of the project's specific topic
interest and motivation for this specific project
In addition, consideration may be given to work experience or other activities of significance for the project. The applicants who are assessed as the best qualified will be invited to an interview. The interview serves, among other things, to clarify the applicant's personal suitability for the position.
General information
The appointment is made in accordance with State regulations and guidelines at UiT. At our website, you will find more information for applicants.
A good work environment is characterized by diversity. We encourage qualified candidates to apply, regardless of their gender, functional capacity or cultural background. UiT will emphasize making the necessary adaptations to the working conditions for employees with reduced functional ability.
We process personal data given in an application or CV in accordance with the Personal Data Act (the Personal Data Act). According to the Personal Data Act information about the applicant may be included in the public applicant list, also in cases where the applicant has requested non-disclosure. You will receive advance notification in the event of such publication, if you have requested non-disclosure.
More practical information for working and living in Norway can be found here: Welcome to UiT!
We look forward to receiving your application!