LEDIG STILLING VED UIT NORGES ARKTISKE UNIVERSITET
Postdoctoral Research Fellow in Organic Chemistry and Homogeneous Catalysis
Deadline: 25.04.2021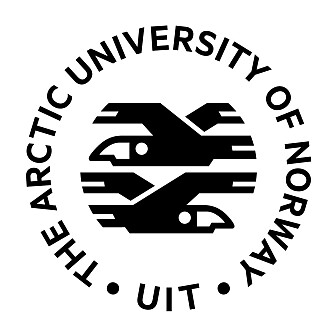 UiT The Arctic University of Norway
UiT is a multi-campus research university in Norway and the northernmost university of the world. Our central location in the High North, our broad and diverse research and study portfolio, and our interdisciplinary qualities make us uniquely suited to meet the challenges of the future. At UiT you can explore global issues from a close-up perspective.

Credibility, academic freedom, closeness, creativity and commitment shall be hallmarks of the relationship between our employees, between our employees and our students and between UiT and our partners.
Faculty of Science and Technology / Department of Chemistry
The position
The Department of Chemistry at UiT The Arctic University of Norway seeks a motivated and enthusiastic Postdoctoral Research Fellow to join the group of Chemical Synthesis and Analysis. The position is a fixed term position for a duration of 2 years, and is expected to commence as soon as possible.
Appointment to the position of Postdoctoral Research Fellow is mainly intended to provide qualification for work in top academic positions. It is a prerequisite that the applicant is able to carry out the project over the full course of the employment period. No person may hold more than one fixed-term position as a Postdoctoral Research Fellow at the same institution.
The appointed Postdoctoral Research Fellow must have its daily workplace at UiT - The Arctic University of Norway, Tromsø.
The position's field of research
The work will focus on the design of new renewable ligands and catalysts. The Postdoctoral Research Fellow will be responsible for preparation of new phosphine and carbene ligands as well as for transition metal complexes based on these ligands. The Postdoctoral Research Fellow will evaluate the activity of prepared ligands and complexes on several transition metal-catalyzed transformations of industrial importance. The Postdoctoral Research Fellow will become a member of an enthusiastic interdisciplinary research team, which combines experimental and computational tools in the development of novel catalysts.
The candidate can expect to be involved in the supervision of Bachelor, Master and PhD students and may participate in teaching at the Department of Chemistry.
Contact
For further information about the position and project, contact:
Qualifications
The position as a Postdoctoral Research Fellow 1352 requires:
a Norwegian doctoral degree in organic/organometallic chemistry, or similar, or a corresponding foreign doctoral degree recognized as equivalent to a Norwegian doctoral degree.
Other requirements are:
Candidates must have solid background in organic synthesis
Candidates must be able to document experience in handling of air and moisture sensitive reactions and reagents
Prior experience with phosphines and carbenes is beneficial
In-depth knowledge about organometallic chemistry is an advantage
A good practical knowledge of standard analytical methods such as NMR, MS, HPLC or similar, and standard purification methods
The successful candidate must have excellence in previous work and good track record
Independence and ability to solve challenging chemical problems is essential
Teaching and/or supervision experience is an advantage
Excellent work ethic and commitment to the job
Excellent command of English, both written and verbal. Interest in Norwegian language and culture is welcome.
Qualification with a PhD is required before commencement in the position. If you're at the final stages of your PhD, you may still apply if you have submitted your PhD thesis for doctoral degree evaluation within the application deadline. You must submit the thesis with your application. You must have dissertated before the start-up date of the position.
During the assessment emphasis will be put on the candidates motivation, potential for research, and personal suitability for the position.
At UiT we put emphasis on the quality, relevance and significance of the research work and not on where the work is published, in accordance with the principles of The San Francisco Declaration on Research Assessment (DORA).
Inclusion and diversity
UiT The Arctic University i Norway is working actively to promote equality, gender balance and diversity among employees and students, and to create an inclusive and safe working environment. We believe that inclusion and diversity is a strength, and we want employees with different competencies, professional experience, life experience and perspectives.
If you have a disability, a gap in your CV or immigrant background, we encourage you to tick the box for this in your application. If there are qualified applicants, we invite least one in each group for an interview. If you get the job, we will adapt the working conditions if you need it. Apart from selecting the right candidates, we will only use the information for anonymous statistics.
We offer
An interesting project in the frontier of synthetic, organometallic and green chemistries
Scientific independence
Good remuneration
A great work environment within the framework of the exotic city of Tromsø in Arctic Norway
Excellent career opportunities
Flexible working hours and a state collective pay agreement
Good welfare arrangements for employees, and good pension, insurance and loan opportunities in the Norwegian Public Service Pension Fund.
Application
Your application must include:
Motivation letter
CV (complete overview of education, professional training and work, skills)
List of publications and other academic activities with description of personal contribution
Certified copies of diploma and transcripts (all degrees)
Academic works (up to five) which he/she considers the most important and shall therefore be the main emphasis of the assessment
PhD thesis or equivalent
Personal vision on your career development and your thoughts on how your work at UiT will help you reach your goals (max. two pages)
Three references, including the PhD supervisor
Letters of recommendation may be submitted in addition to the above documents
Qualification as PhD is required before commencement in the position. If you are in the process of completing your PhD, you must document that you have submitted your PhD thesis by the application deadline. You must have dissertated before the start-up date of the position. You should also attach a statement from your supervisor.
The documentation must be in English or a Scandinavian language. We only accept applications sent via www.jobbnorge.no.
General information
The appointment is made in accordance with State regulations and guidelines at UiT. At our website, you will find more information for applicants.
The remuneration for Postdoctoral Research Fellow is in accordance with the State salary scale code 1352. A compulsory contribution of 2 % to the Norwegian Public Service Pension Fund will be deducted. In addition, UiT pays 12 % directly to the pension fund on top of the salary.
The successful candidate must be willing to get involved in the ongoing development of their department and the university as a whole.
UiT wishes to increase the proportion of females in academic positions. In cases where two or more applicants are found to be approximately equally qualified, female applicants will be given priority.
According to the Norwegian Freedom and Information Act (Offentleglova) information about the applicant may be included in the public applicant list, also in cases where the applicant has requested non-disclosure.
In case of discrepancies between the Norwegian and the English version of this description, the Norwegian version takes precedence.
More practical information for working and living in Norway can be found here: International staff
Welcome to UiT!