LEDIG STILLING VED UIT NORGES ARKTISKE UNIVERSITET
Postdoctoral Fellow in Risk Analysis and Decision-Making for Arctic Maritime Operations
Deadline: 15.08.2022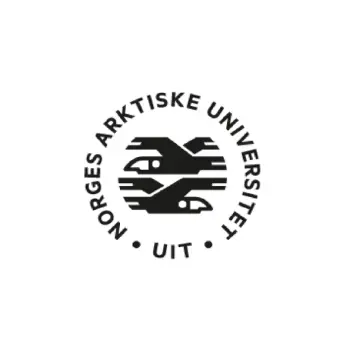 UiT The Arctic University of Norway
UiT is a multi-campus research university in Norway and the northernmost university of the world. Our central location in the High North, our broad and diverse research and study portfolio, and our interdisciplinary qualities make us uniquely suited to meet the challenges of the future. At UiT you can explore global issues from a close-up perspective.

Credibility, academic freedom, closeness, creativity and commitment shall be hallmarks of the relationship between our employees, between our employees and our students and between UiT and our partners.
Faculty of Science and Technology
The position
A postdoctoral position in the field of Risk Analysis and Decision-Making for Arctic Maritime Operations, is available at the Department of Technology and Safety, Faculty of Science and Technology, at the University of Tromsø – The Arctic University of Norway (UiT). The position is affiliated with the 'Risk, Crisis, and Societal Security' research group.
The position is a fixed term position for a duration of two years. Appointment to the position of Postdoctoral Research Fellow is mainly intended to provide qualification for work in top academic positions. It is a prerequisite that the applicant can carry out the project over the full course of the employment period. No person may hold more than one fixed term position as a Postdoctoral Research Fellow at the same institution.
This position is a is a part of a research project called "Multidisciplinary approach for spray icing modelling and decision support in the Norwegian maritime sector (SPRICE)", Project Number: 320843, funded by The Research Council of Norway (RCN) under MAROFF-2 programme. See more information about the project here. The post-doctoral researcher will have also close collaboration with the Laboratory of Signal and Risk Analysis (LASAR) at the Department of Energy at the Polytechnic University of Milan.
The workplace is at UiT in Tromsø, Norway. You must be able to start in the position within a reasonable time after receiving the offer.
If you receive a personal overseas research grant from NFR it is possible to apply NFR for an extension of the fellowship period corresponding to the length of the stay abroad (minimum three months, maximum 12 months).
The position's field of research
This multifaceted multidisciplinary SPRICE Project focuses both on spray icing modelling and simulation as well as on risk-informed decision-making and decision analysis for scenarios associated with spray icing risks. Sea spray icing is a major safety issue for marine operations in the Arctic offshore and in cold waters in northern areas. Understanding this phenomenon is of crucial importance in such regions as it poses safety hazards and a great deal of operational risks to a wide range of marine activities such as fishery, fish farms, shipping, offshore wind farms, oil spill clean-up plans, search and rescue operations, etc.
SPRICE project consists of several industry partners and research institutes including SINTEF, and Norwegian Meteorological Institute, Norwegian Coastal Administration, as well as private fishery and fish farming businesses. By developing models and simulation frameworks for prediction of spray-icing rates and severity and by developing risk analysis tools, techniques and risk-informed decision-making frameworks, the ultimate goal of SPRICE is to help the decision-makers in the Norwegian maritime sector be equipped with tools that support operational decisions while minimising the risk and thus ensuring the safety of the vessel and the crew. Several researchers have proposed complex models relying on a wide range of meteorological and oceanographic parameters for estimating icing rates and frequencies for different applications, in particular, for vessels and fishing boats. A part of SPRICE is devoted to refining existing models of spray icing prediction (e.g., MINCOG model developed at UiT and Norwegian Meteorological Institute MET) by developing methods for better field data collection and analysis of sea spray flux in different applications (e.g., fish farms and fishing vessels).
The objective of this post-doc position is to develop models to analyse and assess the risks associated with sailing in the Arctic offshore, in particular with respect to harsh weather conditions and spray ice accretion on the vessels (fishing vessels, research vessels, navy vessels, etc.). To this aim, the candidate makes use of existing icing models such as MINCOG, and existing time-series of oceanographic and atmospheric parameters with spatial and temporal variations in the Norwegian arctic waters (the spray icing model and met-ocean data will be provided) to develop models to analyse the operational risks. Moreover, there is a range of decisions that can be made to avoid the disastrous scenarios (e.g., vessel capsize) such as changing operational parameters (e.g., vessel speed, vessel course), turning on heating devices (that leads to more energy consumption and CO2 emission), changing the navigation routes, calling off the mission, using de-icing techniques, etc. The candidate can also focus on human reliability modelling and analysis applicable to the operational decision scenarios within the context of navigating in the Arctic waters under weather-related risks. The developed risk analysis models will then be used in more holistic risk-informed decision-making frameworks.
Applicants are encouraged to submit a research proposal/project description (2-3 pages excluding references).
Contact
For further information about the position, please contact:
Associate Professor Masoud Naseri, Leader of SPRICE Project, phone: 0047-77 66 03 27, email: [email protected]
Qualifications
The position requires a PhD degree focused on risk and reliability engineering, offshore technology, maritime technology, or other engineering fields such as mechanical electrical, civil or similar.
Qualification with a PhD is required before commencement in the position. If you're at the final stages of your PhD, you may still apply if you have submitted your PhD thesis for doctoral degree evaluation within the application deadline. You must submit the thesis with your application. You must have dissertated before the start-up date of the position.
Emphasis will be attached to the applicant's potential for research as shown by:
Doctoral thesis, and
any other academic works
In addition, consideration may be given to work experience or other activities of significance for the implementation of the postdoc. It is an advantage with knowledge and experience in:
Risk, reliability, and safety analysis and assessment
Time series and data analysis, or strong knowledge in mathematics, probability and statistics.
Probabilistic and dynamic risk analysis
Human reliability analysis
Methodical modelling and simulation
Computer programming packages (e.g., MATLAB, and Python, C++, Fortran).
Knowledge on meteorology and oceanography is not required but may be a plus. Very good communication skills in both written and spoken English is required. The candidates should be creative, strongly independent, able to take and develop their own initiatives, and the ability to successfully finish ongoing projects.
During the assessment emphasis will be put on the candidate's motivation, submitted works, potential for research, and personal suitability for the position.
We expect the candidate to:
actively contribute to academic culture
think beyond the core of own research interests
have good collaboration skills necessary for joint interdisciplinary projects
At UiT we put emphasis on the quality, relevance and significance of the research work and not on where the work is published, in accordance with the principles of The San Francisco Declaration on Research Assessment (DORA).
Inclusion and diversity
UiT The Arctic University in Norway is working actively to promote equality, gender balance and diversity among employees and students, and to create an inclusive and safe working environment. We believe that inclusion and diversity is a strength, and we want employees with different competencies, professional experience, life experience and perspectives.
If you have a disability, a gap in your CV or immigrant background, we encourage you to tick the box for this in your application. If there are qualified applicants, we invite least one in each group for an interview. If you get the job, we will adapt the working conditions if you need it. Apart from selecting the right candidates, we will only use the information for anonymous statistics.
We offer
Involvement in an interesting research project
Good career opportunities
A good academic environment with dedicated colleagues 
Flexible working hours and a state collective pay agreement 
Pension scheme through the state pension fund 
More practical information for working and living in Norway can be found here.
Application
Your application must include:
Cover letter
CV
Diplomas, diploma supplements and transcripts (all degrees)
Contact information to 1-3 references
PhD and Master's thesis
The academic works (published or not) you wish us to take into consideration in the assessment
Applicants are encouraged to submit a research proposal/project description (2-3 pages excluding references). If the master's thesis is not written in English, the candidate should submit a one-page summary in English.
All documentation to be considered must be in a Scandinavian language or English. We only accept applications and documentation sent via Jobbnorge within the application deadline.
Assessment
The applicants will be assessed by an expert committee. The committee's mandate is to undertake an assessment of the applicants' qualifications based on the written material presented by the applicants, and the detailed description draw up for the position.
The applicants who are assessed as best qualified will be called to an interview. The interview should among other things, aim to clarify the applicant's motivation and personal suitability for the position. A trial lecture may also be held.
General information
The appointment is made in accordance with State regulations and guidelines at UiT. At our website, you will find more information for applicants.
The remuneration for Postdoctoral research fellow is in accordance with the State salary scale code 1352. A compulsory contribution of 2 % to the Norwegian Public Service Pension Fund will be deducted.
The successful candidate must be willing to get involved in the ongoing development of their department and the university as a whole.
According to the Norwegian Freedom and Information Act (Offentleglova) information about the applicant may be included in the public applicant list, also in cases where the applicant has requested non-disclosure.