LEDIG STILLING VED UIT NORGES ARKTISKE UNIVERSITET
Postdoctoral Fellow in Plant Biotechnology / Bioenergy
Deadline: 12.08.2021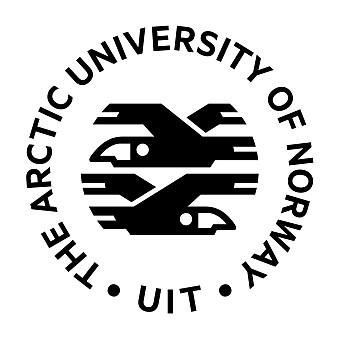 UiT The Arctic University of Norway
The Faculty of Biosciences, Fisheries and Economics (BFE) consists of Department of Arctic and Marine Biology, Norwegian College of Fishery Science (NFH) and School of Business and Economics. The main task of BFE is to conduct teaching and research dissemination at a high national and international level within all relevant fields. Prioritized research areas are aquatic and terrestrial ecosystems, climate, life in the arctic, marine bioprospecting, fish health, seafood products, business and macroeconomics, resources and environment, markets and management of marine resources.

The interdisciplinary profile of the faculty provides good opportunity to develop research projects involving several research groups at the faculty according to its strategy.
Faculty of Biosciences, Fisheries and Economics
The position
A position as Postdoctoral Fellow in Plant Biotechnology/Bioenergy is available at The Department of Arctic an Marin Biology (AMB), affiliated with the research group "Micro-organisms and Plants" and financed by the ARC - Arctic Centre for Sustainable Energy at UiT .
AMB includes 6 research groups. Research and teaching at AMB has a broad span, from molecular mechanisms at cellular/subcellular levels via studies of adaptations at the organismal level, to ecological interactions in aquatic and terrestrial environments. The staff counts 52 permanent scientists, 28 technicians, 9 administrative positions and 65 temporary employees (researchers, postdocs, PhD research fellows, technicians).
The Arctic Centre for Sustainable Energy (ARC) was established 2016 at the UiT The Arctic University of Norway. ARC is an interdisciplinary research Centre focusing on Arctic challenges within renewable energy and greenhouse gas management in order to create sustainable societies in the Arctic.
The position is a fixed term position for a duration of 3 years from January 1th 2022 to December 31th 2024. Appointment to the position of Postdoctoral Fellow is mainly intended to provide qualification for work in top academic positions. It is a prerequisite that the applicant is able to carry out the project over the full course of the employment period. No person may hold more than one fixed-term position as a Postdoctoral Fellow at the same institution.
The appointed Postdoctoral Fellow must have its daily workplace at UiT - The Arctic University of Norway, Tromsø, and be able to commence no longer than within 6 months after receiving the offer of appointment.
The position´s field of research
The person to be hired will work specifically with plant molecular biology research focusing on investigating enzymatic degradation of plant cell walls with a goal to facilitate production of biofuels, bioenergy, and high-value bio-products, within the research group.
Plants have ability to modify their own cell walls during development as well as in response to environmental conditions. The appointee will work as a part of international and multidisciplinary research community in a project especially focusing on investigating enzymatic degradation potential against plant cell wall. The main focus is on discovering novel enzyme activities from diverse plant species against lignocellulosic plant biomass and understanding the molecular basis of the enzyme activities against cleavage of linkages between the cell wall components. The work includes genome-based identification and evaluation of important degradative enzymes, which can further be engineered to promote the deconstruction of plant cell wall. The project may also includes other important Plant Biomass and Bioenergy-related themes such as photosynthetic carbon dioxide assimilation and utilization, plant phenotyping and converting waste to bio-products as important topics of ARC.
The Postdoctoral Fellow is expected to contribute to these research topics but the specific tasks can be tailored according to the interests of the candidate. For example, more wet-lab based or more computationally based. The work will also include guidance of Masters students, PhD students, and technicians.
Contact
For further information about the position, please contact:
Qualifications
Required qualifications:
A successfully completed Norwegian doctoral degree in the field of Plant Biology/Plant Biotechnology/or related field, or a corresponding foreign doctoral degree recognized as equivalent to a Norwegian doctoral degree.
Basic skills in bioinformatics.
A strong background in molecular biology including experience in protein research as demonstrated by the record of publications.
Documentet capability of developing scientific publications targeted to high quality international journals.
Willingness to get involved in the ongoing development of their department and the university as a whole.
Creativity and high motivation with strong interest towards Plant Biotechnology and Bioenergy research.
Ability to work independently as well as team-oriented.
Documented good oral and written communication skills in English.
Qualification with a PhD degree is required before commencement in the position. If you are near completion of your PhD degree, you may still apply and submit a draft version of the PhD thesis and a statement from your supervisor or institution indicating when the degree will be obtained. You must document completion of your PhD degree before commencement in the position. You must still submit your transcripts for the PhD degree with your application.
Additional desirable qualifications:
Specific research knowledge on plant cell wall components and enzymatic degradation activities towards plant cell wall.
Previous experience in enzymatic design, protein modelling, proteomics, analysis of sequencing (NGS) data.
Good computational skills.
Working knowledge of Norwegian or a Scandinavian language.
In the assessment, emphasis will be placed on the research track record of the applicant, assessed through the scientific quality of written publications and the doctoral thesis, and upon the quality of the research proposal submitted by the applicant. At UiT we put emphasis on the quality, relevance and significance of the research work and not on where the work is published, in accordance with the principles of The San Francisco Declaration on Research Assessment (DORA).
Application
The position will be part of international research community where the working language is English and the application should therefore be written in English.
The application must be submitted electronically via www.jobbnorge.no and shall include:
Cover letter explaining your motivation and research interests
CV containing a complete overview of education, professional training and professional work
Diplomas and transcripts (all degrees)
Written references
Contact information to 2-3 references
Documentation of profiency in the English language
A list of your academic production
Description of your academic production, stating which works you consider most important
Academic works, up to ten. The doctoral thesis is regarded as one work.
The documentation must be in English or a Scandinavian language. We can only accept applications sent via www.jobbnorge.no.
We offer
Involvement in an interesting research project
A good academic environment with dedicated colleagues
Good welfare arrangements for employees
Good arrangements for pension, insurance and loans in the Norwegian Public Service Pension Fund
The appointment is for a period of 3 years.
Remuneration of Postdoctoral Fellow positions are in State salary code 1352. In addition to taxes, a further 2% is deducted for the Norwegian Public Service Pension Fund.
General information
The appointment is made in accordance with State regulations and guidelines at UiT. At our website, you will find more information for applicants. A good work environment is characterized by diversity. We encourage qualified candidates to apply, regardless of their gender, functional capacity or cultural background. UiT and will emphasize making the necessary adaptations to the working conditions for employees with reduced functional ability.
According to the Norwegian Freedom and Information Act (Offentleglova) information about the applicant may be included in the public applicant list, also in cases where the applicant has requested non-disclosure.
More practical information for working and living in Norway can be found here: Welcome to UiT!