LEDIG STILLING VED UIT NORGES ARKTISKE UNIVERSITET
Postdoctoral Fellow in microRNA- and single cell transcriptomics
Deadline: 15.08.2021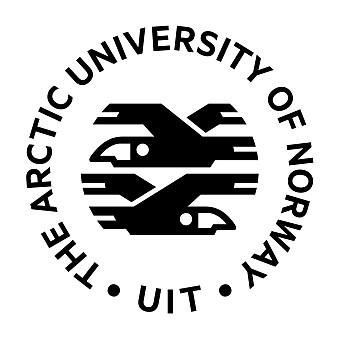 UiT The Arctic University of Norway
UiT is a multi-campus research university in Norway and the northernmost university of the world. Our central location in the High North, our broad and diverse research and study portfolio, and our interdisciplinary qualities make us uniquely suited to meet the challenges of the future. At UiT you can explore global issues from a close-up perspective.

Credibility, academic freedom, closeness, creativity and commitment shall be hallmarks of the relationship between our employees, between our employees and our students and between UiT and our partners.
The Arctic University Museum of Norway and Academi of Fine Arts
The position
At The Arctic University Museum (UM) a position is available for a Postdoctoral Fellow in microRNA- and single cell transcriptomics. The position is affiliated with the research group "MIRevolution - the reversibility of microRNA evolution and canalization as drivers of organismic evolution".
The position is a fixed term position for a duration of three years. Appointment to the position of Postdoctoral Fellow is mainly intended to provide qualification for work in top academic positions. It is a prerequisite that the applicant is able to carry out the project over the full course of the employment period. No person may hold more than one fixed-term position as a Postdoctoral Fellow at the same institution.
UM is North Norway's oldest scientific institution, established in 1872. In 1976, the museum was part of UiT The Arctic University of Norway. The museum's main tasks are research and research communication, development and preservation of scientific collections, dissemination, management and teaching. Both natural and cultural science materials are collected from all over Northern Norway. The cultural field includes Sami culture and history, polar history, human-animal relationships, museology and archeology. UM also consists of Tromsø Arctic Alpine Botanical Garden, the Polar Museum and MS Polstjerna.
The workplace is at UiT in Tromsø. You must be able to start in the position within a reasonable time, within 6 months after receiving the offer.
The position's field of research
This Postdoctoral position will be integrated into the recently awarded TFS-funded research project "MIRevolution - the reversibility of microRNA evolution and canalization as drivers of organismic evolution". The project significantly expands beyond state-of-the-art approaches aiming to complete the sampling of all major animal groups and curate a full metazoan microRNA complement to first answer open questions in the relationships within animals and second to push microRNA research from a qualitative research line to the quantitative, comparative and cellular level. The project further aims to expand the recently established field paleotranscriptomics to museum-collections and permafrost samples.
The Postdoctoral Fellow, in close collaboration with a PhD student, will establish Next Generation sequencing approaches such as AQ-seq to generate bulk microRNA data from a large range of free-living and parasitic marine invertebrates. Using flatworms as model-system, single-cell RNAseq data shall be produced and cell-type markers identified / applied to sort and sequence microRNAs of distinct cell populations.
Bulk-seq analysis will benefit from extensive experience in the Fromm lab using an analysis pipeline that includes our own references database MirGeneDB while single-cell analyses is a new focus of the Fromm lab.
You will gain expertise in bioinformatics, single-cell transcriptomics and microRNA evolution & annotation.
Contact
For further information about the position, please contact:
Associate Professor Bastian Fromm, Phone: +46 76 136 69 55, E-mail: [email protected], Twitter: @BastianFromm
Qualifications
Required qualifications:
Norwegian doctoral degree in the biological or biomedical sciences, preferably in Molecular Biology, or a corresponding foreign doctoral degree recognized as equivalent to a Norwegian doctoral degree.
Knowledge of advanced molecular biology laboratory techniques, such as smallRNAseq library preparation and illumina sequencing.
Experience with single-cell library preparation and cell-sorting.
Excellent written and verbal communication skills in English.
It is expected that the candidate demonstrates capabilities in:

Self-motivation, curiosity, independence, and a strong and creative problem-solving ability
Ability to collaborate and work comfortably in international teams.
Strong work ethic and commitment to the job.
It will be the candidate's advantage to have:
Basic knowledge of a programming language (e.g. Python, R).
Experience with the analysis of single-cell data.
An interest in, and basic systematic knowledge of free-living and parasitic flatworm groups.
Experience with flatworm culture.
Experience with ancient DNA/RNA.
Working knowledge of Norwegian or a Scandinavian language.
Emphasis will be put on
the candidate's demonstrated experience in research, motivation and personal suitability for the position
the project proposal for the qualifying work
experience from popularization/dissemination and academic policy and administrative activity
The successful candidate must be willing to get involved in the ongoing development of their department and the university as a whole.
At UiT we put emphasis on the quality, relevance and significance of the research work and not on where the work is published, in accordance with the principles of The San Francisco Declaration on Research Assessment (DORA).
Application
The application must be submitted electronically via www.jobbnorge.no and shall include:
Cover letter explaining your motivation and research interests (1 page) stateing your vision for how to strengthen the research activities.
CV (max 3 pages, including publications if any)
Diplomas, diploma supplements and transcripts (all degrees)
Contact information to 1-3 references
Doctoral thesis, and any other academic works as PDF
Project description, this should be related to the project theme "microRNAs and the (d)evolution of body-plans." (1 page) describing how you scientifically can contribute to the project, written in English. The proposal must include a progress plan.
Academic works, up to ten. The doctoral thesis is regarded as one work.
Documentation on English proficiency
Proficiency in the English language can be documented in the following ways:
Diploma from a Norwegian upper secondary school with both spoken and written English (140 hours)
TOEFL (Test of English as a Foreign Language)
IELTS (International English Testing Service)
Completed university degree in the field of English language or literature
One years completed university studies in Australia, Canada, Ireland, New Zealand, the UK or USA, for which English was the language of instructions.
The documentation has to be in English or a Scandinavian language.
We offer
A good academic environment with dedicated colleagues
Flexible working hours and a state collective pay agreement
Pension scheme through the state pension fund
The remuneration for Postdoctoral Fellow is in accordance with the State salary scale code 1352. A compulsory contribution of 2 % to the Norwegian Public Service Pension Fund will be deducted.
Inclusion and diversity
UiT The Arctic University i Norway is working actively to promote equality, gender balance and diversity among employees and students, and to create an inclusive and safe working environment. We believe that inclusion and diversity is a strength, and we want employees with different competencies, professional experience, life experience and perspectives.
If you have a disability, a gap in your CV or immigrant background, we encourage you to tick the box for this in your application. If there are qualified applicants, we invite least one in each group for an interview. If you get the job, we will adapt the working conditions if you need it. Apart from selecting the right candidates, we will only use the information for anonymous statistics.
General information
The appointment is made in accordance with State regulations and guidelines at UiT. At our website, you will find more information for applicants.
More practical information for working and living in Norway can be found here: International staff
Welcome to UiT!
According to the Norwegian Freedom and Information Act (Offentleglova) information about the applicant may be included in the public applicant list, also in cases where the applicant has requested non-disclosure.
In case of discrepancies between the Norwegian and the English version of this description, the Norwegian version takes precedence.