LEDIG STILLING VED UIT NORGES ARKTISKE UNIVERSITET
Postdoctoral fellow in epidemiology
Deadline: 15.08.2021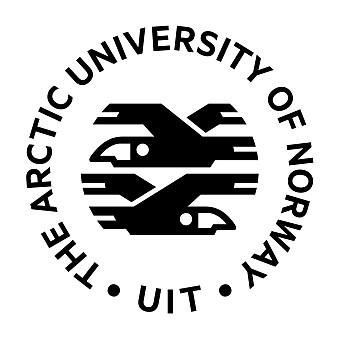 UiT The Arctic University of Norway
The Faculty of Health Sciences at UiT The Arctic University of Norway represents a newly created entity gathering almost all possible health study programs. This facilitates an unique interdisciplinarity and innovation in health education and research. We work closely with the services in the North to solve tomorrow's challenges.

Read more about us at uit.no/helsefak
The Faculty of Health Sciences
Postdoctoral fellow in epidemiology: Environmental chemicals and health in the Fit Futures study
The position
At the Faculty of Health Sciences, the Department of Community Medicine a full-time position as Postdoctoral Fellow is available for a period of three (3) years. The postdoc is affiliated with the Youth Health research area within the Interdisciplinary Strategic Project High North Population Studies (High NoPos), which intend to provide scientific knowledge about the population's health and living conditions in the High North. High NoPos` six designated research areas are Youth Health, Technology, Lifestyle and Health, Social Inequality in Health, Pollutants, and Population-based Data Sources for Research.
Appointment to the position of Postdoctoral Research Fellow is mainly intended to provide qualification for work in top academic positions. It is a prerequisite that the applicant is able to carry out the project over the full course of the employment period. No person may hold more than one fixed-term position as a Postdoctoral Research Fellow at the same institution.
The workplace is at UiT in Tromsø. You must be able to start in the position in within a reasonable time.
The project
The main objective of the project is to study associations between environmental chemicals with possible endocrine disrupting properties (EDCs) and health outcomes in the transition from adolescence to young adult. The project will use data on biomarkers, lifestyle, and self-rated and measured health status at three developmental time points (age 15-16, 17-18, and 25-26) in the Fit Futures cohort.
The Fit Futures cohort includes rich longitudinal data for the study of how various biological and social factors in childhood and adolescence may influence lifestyle, health and disease in young adulthood. This project will focus on studying how exposure of certain EDCs are associated with endocrine dysfunction in a longitudinal design. The Postdoctoral Fellow will be part of a multidisciplinary team including colleagues in laboratory medicine, endocrinology, epidemiology, and biostatistics.
Contact
For further information about the position, please contact:
Qualifications
The Postdoctoral Fellow will provide new knowledge in the fields of environmental, endocrine, reproductive and public health. The results of the project will increase our understanding of how our chemical environment impacts our health, and are relevant both for the medical community and for decision makers.
It is a condition of employment that the applicant holds a PhD in a relevant research area, and that he/she has relevant background from medicine or biomedicine. Experience and skills in communication of research results to various audiences and international collaboration will be will be emphasised.
The candidate should be proficient in spoken and written English. Skills in writing scientific publications in English is essential.
Personal skills will be emphasized. We are seeking a highly motivated and responsible candidate who should be able to work independently and interactively in a team setting. The candidate should have excellent analytical skills, and also have a great work capacity and enthusiasm for research.
Qualification with a PhD is required before commencement in the position. If you're at the final stages of your PhD, you may still apply if you have submitted your PhD thesis for evaluation within the application deadline. You must submit the thesis with your application.
At UiT we put emphasis on the quality, relevance and significance of the research work and not on where the work is published, in accordance with the principles of The San Francisco Declaration on Research Assessment (DORA).
UiT wishes to increase the proportion of females in academic positions. In cases where two or more applicants are found to be approximately equally qualified, female applicants will be given priority.
We offer
Good welfare arrangements for employees
Exciting work tasks in an interdisciplinary research field
Involvement in an interesting research project
A good academic environment with dedicated colleagues
A large degree of independence in work
Flexible working hours and a state collective pay agreement
Good arrangements for pension, insurance and loans in the Norwegian Public Service Pension Fund
Application
The application must be submitted electronically via www.jobbnorge.no and shall include:
Application letter explaining your motivation and research interests
CV- containing a complete overview of education, experience, professional work and references
Diplomas and transcripts (all degrees)
Contact information to 2-3 references
Documentation of profiency in the English language
A list of your academic production, one to two pages
The academic works (published or not) you wish us to take into consideration in the assessment
The documentation must be in English or a Scandinavian language. We only accept applications sent via www.jobbnorge.no.
General information
The appointment is made in accordance with State regulations and guidelines at UiT. At our website, you will find more information for applicants. The successful candidate must be willing to get involved in the ongoing development of their department and the university as a whole.
In order to achieve a targeted use of the postdoctoral position, and to strengthen the employee's career development, a development plan must be available no later than three months after the appointment contract is signed. The development plan must be approved by the immediate leader with personnel responsibility.
The remuneration for Postdoctoral research fellow is in accordance with the State salary scale code 1352. A compulsory contribution of 2 % to the Norwegian Public Service Pension Fund will be deducted.
A good work environment is characterized by diversity. We encourage qualified candidates to apply, regardless of their gender, functional capacity or cultural background. UiT and will emphasize making the necessary adaptations to the working conditions for employees with reduced functional ability
According to the Norwegian Freedom and Information Act (Offentleglova) information about the applicant may be included in the public applicant list, also in cases where the applicant has requested non-disclosure.
More practical information for working and living in Norway can be found here: Welcome to UiT!