LEDIG STILLING VED UNIVERSITETET I BERGEN
PhD position at the Centre for Research on Discretion and Paternalism
Deadline: 04.12.2023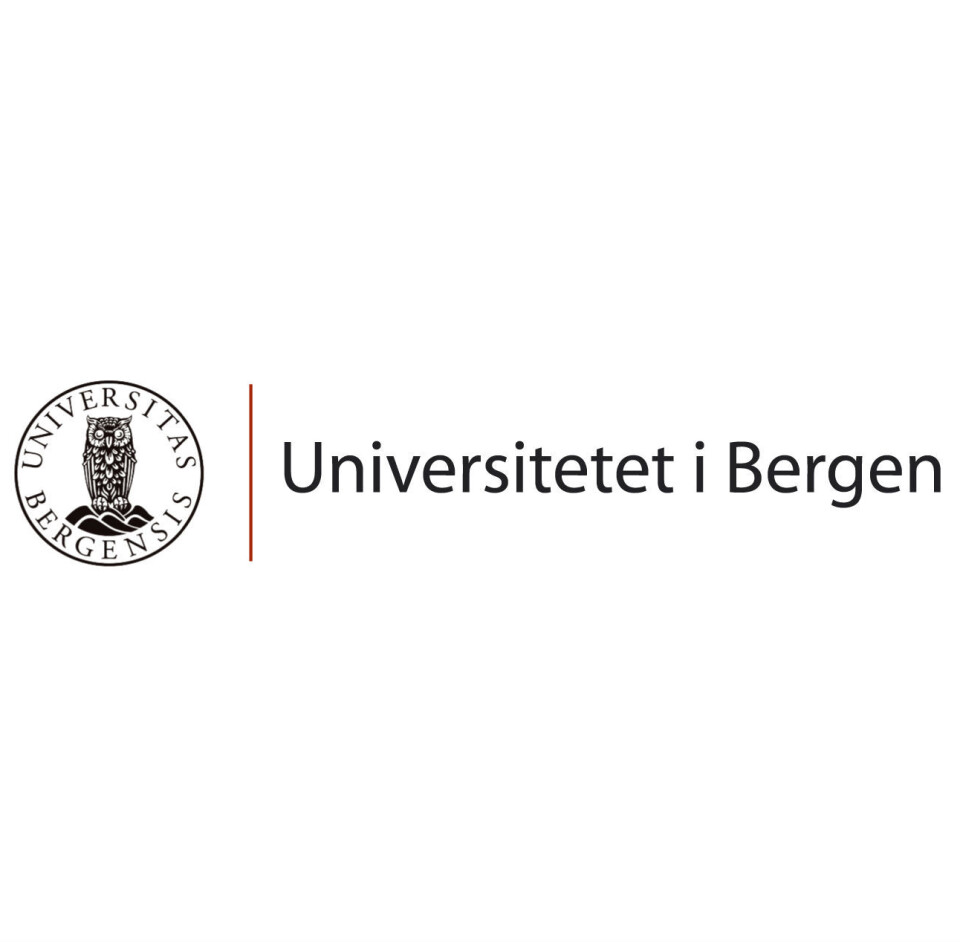 University of Bergen
The University of Bergen is a renowned educational and research institution, organised into seven faculties and approximately 54 institutes and academic centres. Campus is located in the centre of Bergen with university areas at Nygårdshøyden, Haukeland, Marineholmen, Møllendalsveien and Årstad.

There are seven departments at Faculty of Social Sciences. Read more about the faculty and departments.
UiB - Knowledge that shapes society
Through robust and close interaction with the world around us – globally, nationally and locally – we shall be instrumental in building a society based on knowledge, skills and attitudes.
Do you want to take part in shaping the future?
PhD position
Centre for Research on Discretion and Paternalism at the Department of Government is recruiting a PhD candidate. We are looking for a PhD candidate with high ambitions, strong qualifications in methodologies and a keen interest in comparative research. The duration of the position is four years, which includes 25% compulsory work.
About the project:
The PhD candidate will work 75% as part of the "Child Protection Systems Across the World" (CPSWorld) and 25% with compulsory work at the Department of Government including teaching and supervision. The CPS-World project is funded by the Research Council of Norway (RCN) and is based at the Centre for Research on Discretion and Paternalism at the Department of Government, University of Bergen, Norway. Professor Marit Skivenes is the principal investigator for the projects.
The overall ambition of the project is to conduct groundbreaking research by examining the empirical foundation of an emerging, global typology of child protection systems – systems imbued with the legal authority and responsibility to intervene into the private sphere of the family. The main objective of the project is to examine defining elements of child protection systems and their boundaries by analyzing public and judiciary perspectives across the world, enabling empirical advancements and theoretical innovations. This transdisciplinary endeavor will lay the foundation as a conceptual tool for comparative research on governments' responsibilities to and for children in vulnerable situations. "CPS-WORLD" combines innovative methodological approaches and cross-country examinations, applying several data sources and combining survey, vignettes, experiments, and text analysis.
The project is the most comprehensive cross-country study ever undertaken in this field. It is pioneering in its empirical and critical ambition to explain the decisive factors and mechanisms in child protection systems. Potential applicants are encouraged to contact the principal investigator for further details (marit.skivenes@uib.no / +47 959 24 979).
For more information about the research team and the project, read here.
About the Centre for Research on Discretion and Paternalism:
The Centre for Research on Discretion and Paternalism addresses core themes in the social sciences by examining the government's use of power toward its citizens and the justifications of state interventions into people's lives. Important areas of empirical focus are welfare state models, child protection systems, and children's rights.
The research at the Centre is comparative - between nations, systems, and individuals, and includes leading researchers across the world. We are an interdisciplinary group including political science, sociology, law, and psychology. In Bergen, the Centre for Research on Discretion and Paternalism is involved in research collaboration with the Centre on Law and Social Transformation (UiB/CMI) and FAIR, a Center for Excellence at the Norwegian Business School.
Your tasks:
To engage in independent scientific research that will result in high-quality, peer-reviewed publications addressing core themes of the research project.
To participate in the collection, pooling, and analysis of data.
To support and work with the principal investigator in carrying out the research project.
To collaborate with the partners in the project.
To participate in the organization of research activities and events at the Centre, such as conferences, workshops, joint publications, and web activities.
To actively contribute to the academic life of the Centre.
Qualifications and personal qualities:
The applicant must hold a MA or an equivalent degree within political science or sociology. Master students can apply provided they have submitted their Master's thesis for assessment prior to the application deadline. It is a condition of employment that the MA has been awarded before taking up the position.
The requirements are generally a grade B or better on the Master's thesis and for the Master's degree in total.
Extensive knowledge and experience with quantitative methods is a requirement.
As an applicant you should be able to work independently and can cooperate with others.
An explicit interest in undertaking in the topics for the project proposals main research areas.
The applicant must be proficient in both written and oral English.
About the PhD training and project proposal:
About the PhD training:
As a PhD research fellow, you will take part in the PhD programme at the Faculty of Social Sciences, UiB. The programme corresponds to a period of three years and leads to the PhD degree. To be eligible for admission you must normally have an educational background corresponding to a master's degree with a scope of 120 ECTS credits, which builds on a bachelor's degree with a scope of 180 ECTS credits (normally 2 + 3 years), or an integrated master's degree with a scope of 300 ECTS credits (5 years). Master's degrees must normally include an independent work of a minimum of 30 ECTS credits. It is expected that the topic of the master's degree is connected to the academic field to which you are seeking admission.
Project proposal:
Applicants are asked to write a project proposal of one page maximum (bibliography excluded) with an outline of how they would approach "Child Protection Systems Across the World" within their PhD research. Interested applicants should contact the project leader to receive information about the project, and with an opportunity to discuss tentative project ideas.
We can offer:
Salary as PhD (code 1017) NOK 532 200, - per year. Automatic salary increases for up to 4 years with a 3% annual increase.
A good, vibrant, and professionally challenging working environment.
An ambitious and international research group, with a global research network.
Enrolment in the Norwegian Public Service Pension Fund.
Good welfare benefits
Your application must include:
A cover letter including a brief account of your research interests and motivation for applying for this specific position.
A project proposal of one page maximum (bibliography excluded) with an outline of how you intend to research "Child Protection Systems Across the World". A final research plan must be developed in cooperation with the project leader within three months of the start date.
A CV summarizing education, positions, research and pedagogical experience, administrative experience, any publications, and other qualifying activities. Career breaks, including parental leave, that are noted in the CV will be taken into consideration when evaluating applicants' academic production.
Transcripts and diplomas showing completion of the bachelor's and master's degrees.
Academic work that you want to submit for assessment as part of your application (including your master's thesis or equivalent).
Names and contact details for 2 referees (name, relationship to candidate, e-mail, and phone number). One of them should be the main advisor for the master's or equivalent thesis. Reference letters are not needed.
The application and appendices with certified translations into English or a Scandinavian language must be uploaded at Jobbnorge following the link on this page marked "Apply for this job".
The application deadline is Monday, December 4th, 2023.
The application must be marked: 23/12891.
Applications submitted without a project description or applications sent as emails will not be considered. Only submitted documents will be subjected to an expert assessment.
General information:
Further information about the position is obtainable by contacting:
Practical questions regarding the application procedures should be directed to HR Adviser Gudrun Horvei - gudrun.horvei@uib.no.
Appointed research fellows will be admitted to the PhD programme at the Faculty of Social Sciences. Questions about the programme may be directed to Adviser-PhD: Hanne.Gravermoen@uib.no.
The state labour force shall reflect the diversity of Norwegian society to the greatest extent possible. Age and gender balance among employees is therefore a goal. It is also a goal to recruit people with immigrant backgrounds. People with immigrant backgrounds and people with disabilities are encouraged to apply for the position.
The University of Bergen applies the principle of public access to information when recruiting staff for academic positions.
Information about applicants may be made public even if the applicant has asked not to be named on the list of persons who have applied. The applicant must be notified if the request to be omitted is not met.
The successful applicant must comply with the guidelines that apply to the position at all times.
For further information about the recruitment process, click here.