Ledig stilling ved UiT Norges arktiske universitet
PhD Fellow in mapping and modelling of icebergs occurrences in the Barents Sea
Deadline: 26.07.2020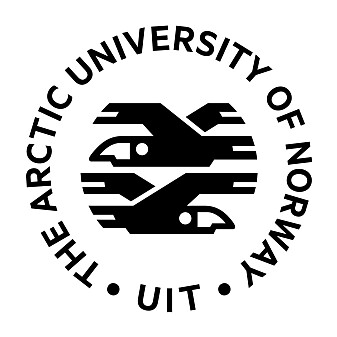 UiT The Arctic University of Norway
UiT is a multi-campus research university in Norway and the northernmost university of the world. Our central location in the High North, our broad and diverse research and study portfolio, and our interdisciplinary qualities make us uniquely suited to meet the challenges of the future. At UiT you can explore global issues from a close-up perspective.

Credibility, academic freedom, closeness, creativity and commitment shall be hallmarks of the relationship between our employees, between our employees and our students and between UiT and our partners.

The main task of the Faculty of Science and Technology is to conduct research and teaching at high national and international level. Prioritized research areas include energy, climate, environment, maritime, marine, nano-, space-, and information technology; addressing both general topics and topics relevant for the High North.
Faculty of Science and Technology
The position
The Department of Physics and Technology announces a vacant position of a 3-year PhD fellow in the area of mapping and modelling of iceberg occurrences in ice infested Arctic waters.
The position is affiliated the Centre for Integrated Remote Sensing and Forecasting for Arctic Operations (CIRFA). CIRFA conducts research on integrated remote sensing for Arctic operations by developing data analysis methods and technologies for reliably characterizing and monitoring the physical environment of the Arctic. The Centre also explores methods to efficiently assimilate the derived information into models to perform improved predictions of sea ice state, meteorological and oceanographic conditions. The announced project is associated with WP2, which conducts research on remote sensing of sea ice and icebergs.
The appointment is for a period of three years. The objective of the position is to complete research training to the level of a doctoral degree. Admission to the PhD programme is a prerequisite for employment, and the programme period starts on commencement of the position. The PhD candidate shall participate in the faculty's organized research training, and the PhD project shall be completed during the period of employment.
The workplace is at UiT in Tromsø. You must be able to start in the position in Tromsø within a reasonable time. The position is available for commencement from August 15th, 2020.
The position's field of research
Increased industrial activities have fostered a demand for developing improved and reliable capabiliteies for detecting, mapping and modelling occurences of icebergs and freely floating ice objects in ice infested Arctic waters. Icebergs, which are bodies of ice that break off from glaciers on e.g. Greenland, Svalbard, and surrounding islands, represent big hazards to industrial installations and ships. Up till now, there are no sufficiently accurate methods for estimating the number of calved icebergs, how these are drifting around in the nearby seas, and what risks they represent to ship traffic and installations in the Barent Sea. It is well known, that icebergs can be observed in satellite images with both optical and synthetic aperture radar (SAR) sensors.
Optical sensors are dependent on light conditions and cloud cover and are hence can not be used for continuous operational monitoring. SAR systems, on the other hand, can penetrate clouds and are independent of light conditions, but their ability to detect and monitor icebergs is strongly dependent on system parametes such as spatial resolution, radar frequency, polarization diversity, and incidence angle of the radar beam. The field of work of the announced position is to investigate capabilities and limitations of iceberg detection algorithms, both existing and new, and apply drift and deterioration models to provide estimate of the risk they present to industrial activities and ship traffic in the area.
Roles and responsibilities of the PhD Fellow
The PhD Fellow will be associated to work package WP2 in CIRFA (i.e. Sea ice and iceberg remote sensing), and the candidate will have collaboration with WP5 (i.e. Numerical modelling) and WP7 (i. e. Pilot service demonstration).
The research should include:
Establishing a reference dataset based on Sentinel-1 (S-1) and in-situ observations or Sentinel-2 (S-2) images suitable for assessing the probabilities of false alarms and falsely detected icebergs in S-1 SAR data.
Performing a comparison of different iceberg detection algorithms with regard to their detection capability, complexity, reliability and computational speed.
Using one or several selected algorithms to detect icebergs in the Barents Sea during the S-1 era with the objective to map spatial and temporal variations in iceberg occurences.
Combining the detection capability analysis with drift and detorioration moldelling to create regional risk maps for certain areas of interest in the Barents Sea.
Contact
Further information about the position is available by contacting:
Qualifications and admission to the PhD programme in Science
The position requires a Norwegian Master's degree, or a corresponding foreign Master's degree recognised as equivalent to a Norwegian Master's degree, in physics, engineering, mathematics, statistics, or other relevant disciplines.
The suitable candidate must have:
Experience with remote sensing data analysis (SAR and/or optical)
Background in signal and image processing
Good skills in programming and English language
Knowledge in physics, statistics, pattern recognition, numerical modelling and big data processing, plus previous experience related to object detection, sea ice or icebergs remote sensing would be advantageous.
Admission requires that the applicant has at least 5 years of higher education, equivalent to 300 ECTS. The applicant must have a Master's thesis evaluated equivalent to 30 ECTS or more, or 20 ECTS for an integrated Master's degree. The applicant must have grade C or better on the Master's thesis, and an average of C or better. For applicants with a foreign education, it will be evaluated if the educational background is equivalent to Norwegian higher education. We use national guidelines according to NOKUTs country database. Applicants from some countries will have to document additional higher education in order to be admitted.
Documented fluency in English is required and working knowledge of Norwegian or a Scandinavian language is desirable.
Further information about requirements and the PhD progamme is available here: PhD education - Faculty of Sciences and Technology. When appointed, the fellow will be provisionally admitted to the PhD programme. After commencement, application for final admission to the PhD programme must be submitted within a stipulated deadline. In the event that the PhD contract is not completed within the stipulated deadline, UiT may annul the contract.
As many as possible should have the opportunity to undertake organized research training. Holders of a PhD or with equivalent competence will not be appointed to this position.
Application
Your application must include:
Application and motivation letter (max 1 page)
CV (max 2 pages)
Diplomas, diploma supplements and transcripts for Bachelor's and Master's degree
Documentation of English language proficiency for PhD-studies
Three references, preferably including the master thesis supervisor
Master thesis, and up to ten other academic works
Description of your academic production
Qualification with a Master's degree is required before commencement in the position. If you are near completion of your Master's degree, you may still apply and submit a draft version of the thesis and a statement from your supervisor or institution indicating when the degree will be obtained. You must document completion of your degree before commencement in the position.
All documents and letters must be in English or a Scandinavian language. Thesis and other academic works should preferably be in English or a Scandinavian language. We only accept applications sent electronically via www.jobbnorge.no.
The assessment will emphasize motivation, academic and personal suitability for the position and the research project. Emphasis will be put on potential for research as shown by the Master's thesis and any other academic works. In addition, we may consider work experience, teaching qualifications or other activities of significance for the PhD studies. The applicant should be creative, with a strong ability to work problem oriented, and enjoy working in collaboration with others. Furthermore, the applicant must be willing to engage in the ongoing development of the discipline and the university as a whole.
We offer
Involvement in an interesting research project
A fantastic work environment with friendly and dedicated colleagues
Excellent career opportunities
A large degree of independence in work
Opportunities to travel and meet other leading scientists within the field
Pension scheme through the state pension fund
UiT has good welfare arrangements for employees including beneficial arrangements for pension and insurances. The UiT main campus is located near the centre of Tromsø, a vibrant city located in Northern Norway with approximately 75 000 inhabitants. The location also offers ample opportunities for e.g., sighting aurora, hiking and skiing.
More practical information for working and living in Norway can be found here: Welcome to UiT!
Remuneration of PhD positions are in salary code 1017, and normally start at salary grade 54 on the pay scale for Norwegian state employees. There is a 2% deduction for contribution to the Norwegian Public Service Pension Fund.
General information
The appointment is made in accordance with State regulations and guidelines at UiT. At our website, you will find more information for applicants.
A shorter period of appointment may be decided when the PhD Fellow has already completed parts of their research training programme or when the appointment is based on a previous qualifying position PhD Fellow, research assistant, or the like in such a way that the total time used for research training amounts to three years.
A good work environment is characterized by diversity. We encourage qualified candidates to apply, regardless of their gender, functional capacity or cultural background. UiT will emphasize making the necessary adaptations to the working conditions for employees with reduced functional abilitWe process personal data given in an application or CV in accordance with the Personal Data Act (Offentleglova). According to Offentleglova information about the applicant may be included in the public applicant list, also in cases where the applicant has requested non-disclosure. You will receive advance notification in the event of such publication, if you have requested non-disclosure.