LEDIG STILLING VED UIT NORGES ARKTISKE UNIVERSITET
PhD candidate on the marine biodegradation of polymers used for fishing gear
Deadline: 13.12.2020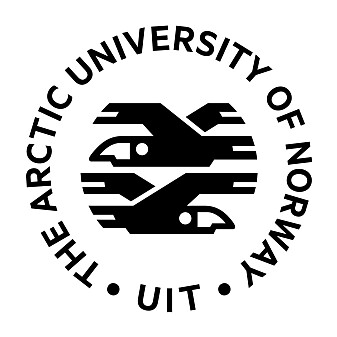 UiT The Arctic University of Norway
The Faculty of Biosciences, Fisheries and Economics (BFE) consists of Department of Arctic and Marine Biology, Norwegian College of Fishery Science (NFH) and School of Business and Economics. The main task of BFE is to conduct teaching and research dissemination at a high national and international level within all relevant fields. Prioritized research areas are aquatic and terrestrial ecosystems, climate, life in the arctic, marine bioprospecting, fish health, seafood products, business and macroeconomics, resources and environment, markets and management of marine resources.

The interdisciplinary profile of the faculty provides good opportunity to develop research projects involving several research groups at the faculty according to its strategy.
Faculty of Biosciences, Fisheries and Economics
The position
The Faculty of Biosciences, Fisheries and Economics (BFE), UiT The Arctic University of Norway in close collaboration with SINTEF Industry (Oslo) and SINTEF Ocean (Trondheim) has a PhD position vacant in marine biodegradation of polymers used for fishing gears - for applicants who wish to obtain the degree of Philosophiae Doctor (PhD). The position is attached to the research group Harvest at the Norwegian College of Fishery Science (NCFS).
The appointment is for a period of four years. The nominal length of the PhD program is three years. The fourth year is distrubuted as 25 % each year, and will consist of teaching and other duties for the Faculty of Biosciences, Fisheries and Economics.
The PhD position is for a fixed term, with the objective of completion of research training to the level of a doctoral degree. Admission to a PhD programme is a prerequisite for employment, and the programme period starts on commencement of the position. The PhD Candidate shall participate in the faculty's organized research training, and the PhD project shall be completed during the period of employment. Information about the application process for admission to the PhD programme and regulations for the degree of Philosophiae Doctor (PhD) are available at the following address Faculty of Biosciences, Fisheries and Economics PhD web pages.
The Norwegian College of Fishery Science (NCFS) undertakes research and research-based teaching of high national and international quality in an interdisciplinary environment. Research activities are provisionally organized into the groups of Living Marine Resources, Food science, Fish Health, Marine Drug Discovery, Marine Resource Management and Development, Environmental and Resource Economics. The position is a part of our participation in the center for research-based innovation: SFI Biodegradable plastics for marine applications, which includes SINTEF Industry and SINTEF Ocean as well as several research and industry partners. The candidate shall collaborate with partners from the industry in the SFI. The main supervisors for the candidate will be from the research group Harvest at the UiT as well as with a co-supervisor from SINTEF Industry. Main work place is at UiT, although the candidate should expect to spend a proportion of his/her time at SINTEF Industry in Oslo and partly in Trondheim at SINTEF Ocean. The position also provides for part of the work to be done abroad to study biodegradation. SINTEF Industry and SINTEF Ocean are in possession of facilities for polymers and composites research covering polymer characterization, weathering experiments and mechanical tests, including labs for the investigation of biodegradation in natural seawater and marine sediments.
The project
The PhD project is within the SFI – Biodegradable Plastics project financed by the Research Council of Norway. This is a multi-disciplinary project concentrated around the development and introduction of biodegradable plastics in fisheries. The PhD project associated with the PhD position aims to understand the degradation processes (e. g. via photo-degradation, microbial degradation, temperature) of polymers (e. g. PBS, PBAT, PBSAT) which are used for biodegradable fibres, twines, nets and ropes. The research work of the candidate shall contribute to develop new models and knowledge on degradation mechanisms of biodegradable polymers under ambient environmental conditions in comparison to standard non-degradable polymers commonly used for conventional nets. Furthermore, it is intended to assess the extent to which the degradation of polymers has an influence on the mechanical properties (e. g. tensile strength and, abrasion, breakage strength) of the polymers used. The characterisation of material composition, molecular structure and their relationship to material properties will be central to the work.
The candidate will work interdisciplinary with chemists, physicist, marine biologists, specialists on economy, management and LCA, and with several stakeholders in the project.  
Contact
For further information about the position, please contact:
Associate Professor Roger Larsen:
or Associate Professor Christian Karl:
We offer
A good academic environment with dedicated colleagues
Flexible working hours and a state collective pay agreement
Pension scheme through the state pension fund
More practical information for working and living in Norway can be found here: Welcome to UiT!
Qualifications
Master or foreign equivalent in polymer chemistry, polymer physics, physical chemistry, material science, organic chemistry or biochemistry (equivalent to 120 credits) with an average grade of B or better (in terms of UiT's grading scale).
Knowledge and experience in material characterization (SEM, XPS, FT-IR, NMR), mechanical testing, biopolymers and/or biodegradation of polymers is an advantage,
Applicants who are unable to meet these criteria may be considered only if they can document that they are particularly suitable candidates for education leading to a PhD degree. The appointment is to be made in accordance with the regulations in force concerning State Employees and Civil Servants and national guidelines for appointment as PhD, Post-doctoral and research assistant.
We are looking for a positive, balanced personality who can think creatively and critically. The candidate must have excellent analytical and collaboration skills as well as an ability to work both independently and in teams. We are looking for a candidate with good oral and written English skills. Industrial experience and ability to speak Norwegian will be considered as strong merit, and will be highly weighted in the selection process. Furthermore, will emphasis be placed on cooperation and communication skills, previous experience and personal suitability and motivation.
Documented knowledge as stated here is required, and working knowledge of Norwegian or a Scandinavian language is desirable. 
Emphasis will be put on the candidates potential for research, motivation and personal suitability for the position. 
The position requires admission to the Faculty's PhD programme. Information about requirements and the PhD programme is available here: Regulations PhD Faculty of Biosciences, Fisheries and Economics.
Application
The application must be submitted electronically via www.jobbnorge.no and shall include:
Cover letter explaining your motivation and research interests
CV
Diplomas, diploma supplements and transcripts (all degrees)
Documentation on English proficiency. This website states how English profiency shall be documented.
Written references
Contact information to 1-3 references
Master thesis, and any other academic works
The documentation has to be in English or a Scandinavian language.
General information
The appointment is made in accordance with State regulations and guidelines at UiT. At our website, you will find more information for applicants.
As many as possible should have the opportunity to undertake organized research training. If you already hold a PhD or have equivalent competence, we will not appoint you to this position.
A shorter period of appointment may be decided when the PhD Fellow has already completed parts of their research training programme or when the appointment is based on a previous qualifying position PhD Fellow, research assistant, or the like in such a way that the total time used for research training amounts to three years.
Remuneration for the position of PhD Fellow is in accordance with the State salary scale code 1017. A compulsory contribution of 2 % to the Norwegian Public Service Pension Fund will be deducted.
A good work environment is characterized by diversity. We encourage qualified candidates to apply, regardless of their gender, functional capacity or cultural background. UiT will emphasize making the necessary adaptations to the working conditions for employees with reduced functional ability.
We process personal data given in an application or CV in accordance with the Personal Data Act (Offentleglova). According to Offentleglova information about the applicant may be included in the public applicant list, also in cases where the applicant has requested non-disclosure. You will receive advance notification in the event of such publication, if you have requested non-disclosure.