LEDIG STILLING VED SINTEF
PhD in Additive Manufacturing of Metals
Deadline: 24.05.2021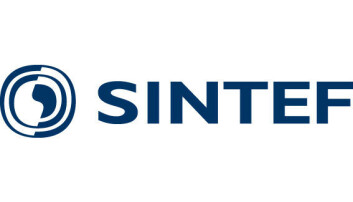 SINTEF
SINTEF is one of Europe's largest research organisations, with multidisciplinary expertise in the fields of technology, the natural sciences and the social sciences. SINTEF is an independent foundation and has conducted contract research and development projects for the private and public sectors since 1950. SINTEF has 2000 employees from 75 countries and annual revenues of three billion Norwegian kroner.

Vision: Technology for a better society
SINTEF Manufacturing seek a candidate for a PhD position in Metal Additive Manufacturing: "Directed Energy Deposition for large component repair"
SINTEF Manufacturing has been developing solutions for industrial application and integration of metal additive manufacturing in the Norwegian industri since early 2000`s. We are looking to expand our team with new colleague and PhD candidate to work on practical solutions for using Directed Energy Deposition (DED) technology for repair and refurbishment of large components. The PhD-project is part of SINTEF Manufacturing`s prioritised research on "Additive manufacturing of metals".
Metal additive manufacturing can save emissions, time and cost for numerous industrial applications, not least for repair and refurbishment of damage and worn components, which is an area of growing interest. While several metal AM methods can be used for different repair tasks, DED processes have shown the greatest potential for repair of large components. This is mainly due to the merits of large build envelope, flexibility in geometry and build direction, flexibility in materials, and a high rate of material deposition. The strengthen our offering to Norwegian and international industry, SINTEF Manufacturing is planning the development of our own solution for research-, and industrial prototype DED-cell. This could be an important part of the work associated with this PhD position.
The scope of topics associated with this position includes:
Using state-of-the art metrology systems including 3D-scanning and vision-based systems, to identify and describe localized damages and wear.
Develop and investigate DED-building strategies for repair and refurbishment.
Investigate and implement hybrid solutions, combining DED with grinding and machining.
Processing chains: additive manufacturing, machining and heat treatment operations will have to be combined for complete repair processes. Investigate how material properties are influenced by the different steps and how product specifications can be achieved.
Investigate the microstructure of the parts produced by DED.
Investigave mechanical properties and anisotropic behaviour in DED-parts.
Gain understanding of the intersection between the existing part and the deposited section. Look into topics of muliti-material blending zones in cases of lifetime improvement through remanufacturing.
Qualifications:
A master`s degree in Mechanical Engineering or Materials Technology with good results is required, with an average grade B or better as measured in ECTS (European Credit Transfers System) grades, or an education at the equivalent level. A research-oriented master thesis within one of these areas is expected. For candidates who are writing their MSc thesis at NTNU it is possible to start in the position after the MSc thesis is submitted.
The position will include working with metal powders in a production laboratory. It is expected that the candidate performs testing in industrial additive manufacturing machines. We, therefore, seek a candidate with a practical mindset who enjoys spending time in the laboratory.
We seek a candidate with a background in these areas, prioritized by order:
Additive manufacturing, preferably in metals
Melt pool physics
Machining Physics
Solid state mechanics
Materials science
In addition, emphasis is placed on:
Experience with metallurgical characterization techniques such as thermal analysis, advanced microscopy and DIC and quantitative analysis of data from these methods.
Experience with and/or motivation to connect scientific work and results to applications.
Good written and oral presentation skills in Norwegian and/or English.
Capability to work indepently and proactively.
About the PhD-position:
The PhD candidate will be employed at SINTEF Manufacturing, department Production systems in Trondheim and will be enrolled as a PhD student at the Norwegian University of Science and Technology (NTNU). Professor Knut Sørby are set to be the main supervisor. The candidate will be supervised by both SINTEF and NTNU. In addition to supervision from the formal supervisors, the PhD candidate will, if necessary, receive guidance and support from SINTEF`s staff of specialists in additive manufacturing and material science.
The application must include the following:
A short statement explaining the candidates`s experience and interest in the research topic, and describing how the candidates`s education and background provide a relevant background for the research project (maximum 1/2 page).
A CV that includes information about education background and work experience.
Certified copies of relevant transcripts and diplomas. Candidate from universities outside Norway are kindly requested to send a Diploma Supplement or similar documentation that describes in detail the stydy program, the grading system, and the rights to further studies associated with the degree obtained.
If possible, a copy of the master thesis.
Any relevant publications. Joint work will only be considered provided that a short summary outlining the applicant`s contributions is attached.
Contact information for two references.
For more information about the position, contact Research manager Vegard Brøtan, mobil 930 02 677, epost: [email protected]
Questions regarding the position:
Homepage: www.sintef.com