LEDIG STILLING VED SIMULA
PhD / Postdoctoral position in Computational Cardiology and Machine Learning
Deadline: 01.06.2022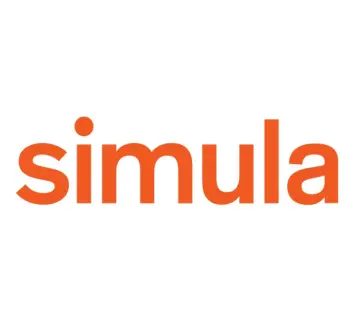 Simula Research Laboratory AS
Simula Research Laboratory AS is a publicly owned research lab located at Fornebu, just outside of Oslo, Norway. Simula conducts Information and Communication Technology (ICT) research in the fields of scientific computing, software engineering, communication systems, machine learning and cybersecurity.

Simula's main objective is to create knowledge about fundamental scientific challenges that are of genuine value for society. This is achieved through high-quality research, education of graduate students, industry collaboration, technology transfer, and commercialization. Since 2001, scientific evaluations conducted by the Research Council of Norway has repeatedly placed Simula at the forefront of international research in ICT. The most recent in-depth evaluation was published in 2017, grading the full range of research at Simula as "excellent".

Simula appreciates diversity. We currently employ approximately 155 individuals from 35 countries and strive to create a family-friendly working environment. We are an equal opportunity employer and encourages women to apply.

Simula has a close collaboration with leading universities in Norway and abroad, both in terms of research and education, and facilitates extended research stays abroad. Our Master's and PhD students conduct their research at Simula, and attend courses and receive their degrees from university partners.
Norway is famous for its outdoor scenery, with gorgeous fjords, waterfalls and mountain ranges. Moreover, Norway is a safe and peaceful country with a thriving economy, offering a high standard of living and all the benefits of a social-democratic welfare state, such as social security and universal public healthcare.

Learn more about Norway: Official travel guide to Norway
Simula's mission is to solve important and fundamental problems of science and engineering, with the main goal of benefiting and advancing society. We do this by concentrating on five select research areas in ICT and performing excellent research, by developing our people, and by spinning out applicable results into profitable startups.
Learn more about working at Simula: Careers at Simula
Project/Job description
In the department of Computational Physiology, we are now seeking a postdoctoral fellow in the PROCardio Center for Research-Based Innovation.
The Precision Health Center for cardiology (PROCardio) will develop, test and validate new tools that can reliably predict an individual patient's disease progression, and provide a longitudinal view of past and future care pathway options enabling optimal disease treatment and prevention of disease progression. Creating new digital solutions, which are necessary to more effectively exploit the wealth of data produced in modern cardiology, will require integrating rich patient data across all levels of healthcare, while harnessing clinical expertise combined with cutting edge ICT solutions. PROCardio builds upon the highly acclaimed SFI "Center for Cardiological innovation" (CCI) from 2011-2019, hosted by OUS and regarded as a flagship SFI success case. PROCardio builds on the achieved world-leading research and previous cooperation by developing novel machine learning methods to overcome the "black-box" nature of artificial intelligence, by linking these to physiological cardiac computer models – paving the way to reach PROCardio's ambitious goals. The consortium includes partners that can contribute with data registries and databases, eHealth and data management, and data science and AI infrastructure, while bringing several of the largest players in the cardiac medtech arena together with leading Norwegian & international research centres. Simula, a world-leading research organization in ICT and computer science, will contribute to PROCardio in development of cardiac computer simulation models and represents international leadership in training of interdisciplinary computational scientists.
Project title:
Simulation-based data augmentation & multimodal data analysis for cardiac disease
Objective: Create new tools for modelling and simulating the individual patient heartbeat for cardiac disease states as they progress over time. Leverage advanced biophysical models for predictive value and to augment patient data for training machine learning algorithms.
The candidate will:
1) Develop, verify, and validate cardiac models in health and disease identification and tracking of pathological remodeling in the setting of heritable cardiomyopathies, prospectively for e.g. dilated cardiomyopathy and/or Lamin A/C patient cohorts
2) Generate synthetic data to augment clinical data available for the training of machine learning models;
3) Collaborate closely with other researchers in the PROCardio Centre to ensure integration of the developed modeling approaches.
Deliverables:
Specific, disease-targeted models to track pathologies over time as based on available imaging and electrophysiological patient data
Tools for automated and semi-automated medical image analysis
Databases of synthetic data based on extant and developed models for data modeling approaches.
Impacts:
Impacting patient care and outcomes for the better: improving the cardiology state of the art
Contributing to longitudinal modeling and prognoses for cardiac patients with progressive disease
Improving integration of digital health solutions into the cardiology domain for the benefit of patients and their caregivers
Keywords
Postdoctoral fellowship, scientific computing, Simula, cardiology, simulation, machine learning
Candidate Profile
The candidate will join a team of PhD students and Postdocs working on diverse interdisciplinary topics in cardiology, cardiac physiology, informatics, mathematical modeling, and machine learning.
We are looking for interested candidates who have either….
for PhD position:
a degree equivalent to a Norwegian Master's degree in quantitative Biology, Bioengineering, Biomedical Engineering, Computer Science, Statistics or a related field. Master's thesis must be submitted for evaluation by the closing date. Only applicants with an approved thesis and public defence are eligible for appointment. Exceptions will be considered for exceptionally qualified candidates from alternate traditions for post-graduate education i.e. North American universities, in which case all of the above applies but for the bachelor's degree/bachelor's thesis OR
for postdoctoral position:
a degree equivalent to a Norwegian doctoral degree in quantitative Biology, Bioengineering, Biomedical Engineering, Computer Science, Statistics or a related field. Doctoral dissertation must be submitted for evaluation by the closing date. Only applicants with an approved doctoral thesis and public defence are eligible for appointment
AND
Fluent oral and written communication skills in English
The following qualifications will count in the assessment of the applicants:
Documented experience with mathematical modeling, biophysical simulation, and machine learning or statistical methodology development
Any experience with cardiac physiology or cardiology would be very welcome, but is not required
Personal skills
Ability to lead and conduct research in a collaborative environment
Ability to give and receive constructive scientific criticism
Resourceful, structured, and results oriented.
Simula Offers
Excellent opportunities for performing high quality research, as part of a highly competent and motivated team of international researchers and engineers;
An informal and inclusive international working environment;
Generous support for travel and opportunities to build international networks, through established collaboration with industry, exchange programs and research visits with other universities, and funding to attend conferences.
Modern office facilities located in the heart of downtown Oslo, 5-minutes' walk from the Nationaltheatret train and metro station
A competitive salary. Starting salary for PhD students: NOK 491.200 and for PostDocs NOK 543.500
Numerous benefits: access to company cabin, BabyBonus arrangements, sponsored social events, generous equipment budgets (e.g., computer, phone and subscription), subsidized canteen meals and monthly bus pass, comprehensive travel/health insurance policy, etc.
Relocation assistance: accommodation, visas, complimentary Norwegian language courses, etc
Administrative research support: e.g., quality assurance process for grant proposals (including RCN and EU programs).
Wellness and work-life balance. Our employees' health and well-being are a priority and we encourage them to make use of our flexible work arrangements to help balance their work and home lives efficiently.
Application Requirements
Interested applicants are requested to submit the following:
Curriculum vitae: summarize your educational background, working experience (in particular, any relevant academic or industrial work), list of scientific publications, etc
Cover letter: outline your motivation for applying, relevant experience and qualifications, research interests and how/why you are qualified for the position;
Other: transcripts from Bachelor and Master degrees (if applying for a PhD position); transcripts and relevant documentation to show completion of doctoral degree (if applying for a postdoctoral position)
Contact information of two references, including Master/PhD supervisor(s).
Application deadline: 01.06.2022
Contact
Additional enquiries regarding the position can be addressed to
Simula Research Laboratory uses Semac´s background check in our recruitment process.
According to the Norwegian Freedom and Information Act (Offentleglova) information about the applicant may be included in the public applicant list, also in cases where the applicant has requested non-disclosure.