LEDIG STILLING VED NORSK REGNESENTRAL
PhD fellowship - Spatial statistics and data science for large-scale geo-modeling
Deadline: 23.05.2021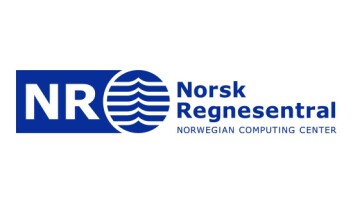 Norsk Regnesentral
Norsk Regnesentral (NR) er et ledende forskningsinstitutt innen anvendelser av statistisk-matematisk modellering og IKT. Instituttets 90 ansatte arbeider med anvendt forskning på oppdrag for næringsliv og offentlig sektor i Norge og internasjonalt. Vi skaper forskningsresultater som brukes og synes.

NTNU - knowledge for a better world

The Norwegian University of Science and Technology (NTNU) creates knowledge for a better world and solutions that can change everyday life.

Department of Mathematical Sciences

We are Norway's largest university environment in mathematical sciences. The Department has a particular responsibility for all basis education in mathematical sciences for engineering and natural science students at NTNU.

We focus on long-term basic research and applied research at a high international level. Our aim is to meet the society's needs for mathematical and statistical expertise in business and public administration as well as in the research and education sector.  The Department of Mathematical Sciences is one of seven departments in the Faculty of Information Technology and Electrical Engineering .
The Department of Mathematical Sciences, NTNU, has vacancy for a PhD fellowship on spatial statistics in a Bayesian framework
About the position
The Department of Mathematical Sciences, NTNU, has vacancy for a PhD fellowship on spatial statistics in a Bayesian framework. The position is part of a project funded by the research council of Norway and industry partners.
The workplace of the PhD student will be at the Department of Mathematical Sciences, NTNU, Trondheim. The work is supervised by researchers at NTNU and the Norwegian Computing Center in Oslo, and it is expected that the PhD student spends much time at both places.
Duties of the position
The PhD project will be conducting statistical research for reliable integration of geological knowledge and physical constraints together with various data sources. This will lead to improved descriptions of subsurface models, with realistic uncertainties and correlation structures. Such models are at the core of decision support in daily operation by the Norwegian petroleum industry. They are further used in risk management for groundwater resources, geohazards, CO2 storage monitoring programs, and they hence have a wide range of application domains.
A core component of this project is a Bayesian framework that allows for the formulation of a priori geological / physical concepts and conditioning to observed data. The PhD student will work on the statistical foundation for such a framework. Thus, the PhD work will require advanced integration of Bayesian methods, spatial and computational statistics, along with knowledge of data science and methods for handling complex data structures.
The PhD research work will be led by supervisors with strong scientific profiles in statistics and geo-modeling. You will hence be part of a cross-disciplinary team all working towards a common goal. This team is comprised of applied researchers with many years of experience, academic researchers from both geoscience and statistical communities, in addition to highly skilled geo-modelers working in the industry. The project, called GEOPARD - Geostatistical Event-based Object-model Predicted from Analogue Reservoir Deposits is lead by the Norwegian Computing Center. Your work as a candidate in this project will be immediately implemented and tested by the GEOPARD research team and adopted by industry partners.
Required selection criteria
We are looking for highly motivated candidates with a strong background in mathematical and physical modeling, statistics and programming. Knowledge and experience with spatial statistics or other large-scale uncertain systems is an advantage.
The applicant must satisfy the requirement for entering the PhD program at NTNU; please see this link. The admission to PhD education at NTNU requires an average grade of A or B within a scale of A-E for passing grades (A best) for the last two years of the MSc degree, and C or higher for the BSc degree.
MSc students who expect to complete their master's degree studies by summer 2021 are encouraged to apply. Employment will then start when the MSc degree is finished.
The applicants who do not master a Scandinavian language must document a thorough knowledge of English (equivalent to a TOEFL score of 600 or more).
The appointments are to be made in accordance with the regulations in force concerning State Employees and Civil Servants and national guidelines for appointment as PhD, post doctor and research assistant.
Personal characteristics
In the evaluation of which candidate is best qualified, emphasis will be placed on education and experience, as well as personal suitability for this position which include
High motivation
Willingness to learn new fields in a multidisciplinary research environment.
Strong implementation and programming knowledge.
Excellent communication skills.
We offer
Salary and conditions
PhD candidates are remunerated in code 1017, and are normally remunerated at gross from NOK 482 200 per annum before tax, depending on qualifications and seniority. From the salary, 2% is deducted as a contribution to the Norwegian Public Service Pension Fund.
The period of employment is 3 years. The department might have the option to offer up to one year in addition for teaching duties.
Appointment to a PhD position requires that you are admitted to the PhD programme in Mathematical Scienes within three months of employment, and that you participate in an organized PhD programme during the employment period. A condition of appointment is that you are in fact qualified for admission to the PhD programme within three months.
Appointment takes place on the terms that apply to State employees at any time, and after the appointment you must assume that there may be changes in the area of work.
The engagement is to be made in accordance with the regulations in force concerning State Employees and Civil Servants, and the acts relating to Control of the Export of Strategic Goods, Services and Technology. Candidates who by assessment of the application and attachment are seen to conflict with the criteria in the latter law will be prohibited from recruitment to NTNU. After the appointment you must assume that there may be changes in the area of work.
The position is subject to external funding.
It is a prerequisite you can be present at and accessible to the institution daily.
About the application
The application and supporting documentation to be used as the basis for the assessment must be in English.
Publications and other scientific work must follow the application. Please note that applications are only evaluated based on the information available on the application deadline. You should ensure that your application shows clearly how your skills and experience meet the criteria which are set out above.
The application must include:
CV which includes information about education background and work experience.
Certified copies of relevant transcripts and diplomas. Candidates from universities outside Norway are kindly requested to send a Diploma Supplement or similar documentation, which describes in detail the program of study, the grading system, and the rights to further studies associated with the degree obtained.
Contact information for two references.
Documentation of fluency in the English language.
Joint works will be considered. If it is difficult to identify your contribution to joint works, you must attach a brief description of your participation.
In the evaluation of which candidate is best qualified, emphasis will be placed on education, experience and personal suitability. Applicants who have been short-listed will be invited for interviews.
NTNU is committed to following evaluation criteria for research quality according to The San Francisco Declaration on Research Assessment - DORA.
General information
A good work environment is characterized by diversity. We encourage qualified candidates to apply, regardless of their gender, functional capacity or cultural background.
The city of Trondheim is a modern European city with a rich cultural scene. Trondheim is the innovation capital of Norway with a population of 200,000. The Norwegian welfare state, including healthcare, schools, kindergartens and overall equality, is probably the best of its kind in the world. Professional subsidized day-care for children is easily available. Furthermore, Trondheim offers great opportunities for education (including international schools) and possibilities to enjoy nature, culture and family life and has low crime rates and clean air quality.
As an employee at NTNU, you must at all times adhere to the changes that the development in the subject entails and the organizational changes that are adopted.
In accordance with The Public Information Act (Offentleglova), your name, age, position and municipality may be made public even if you have requested not to have your name entered on the list of applicants.
If you have any questions about the position, please contact:
Please submit your application electronically via jobbnorge.no with your CV, diplomas and certificates. Applications submitted elsewhere will not be considered. Diploma Supplement is required to attach for European Master Diplomas outside Norway. Chinese applicants are required to provide confirmation of Master Diploma from China Credentials Verification (CHSI).
If you are invited for interview you must include certified copies of transcripts and reference letters. Please refer to the application number 2021/24875 when applying.
Application deadline: 23.05.2021.