Norges Geotekniske Institutt har en ledig spennende stilling!

PhD-position - environmental geotechnics
Deadline: 01.10.2022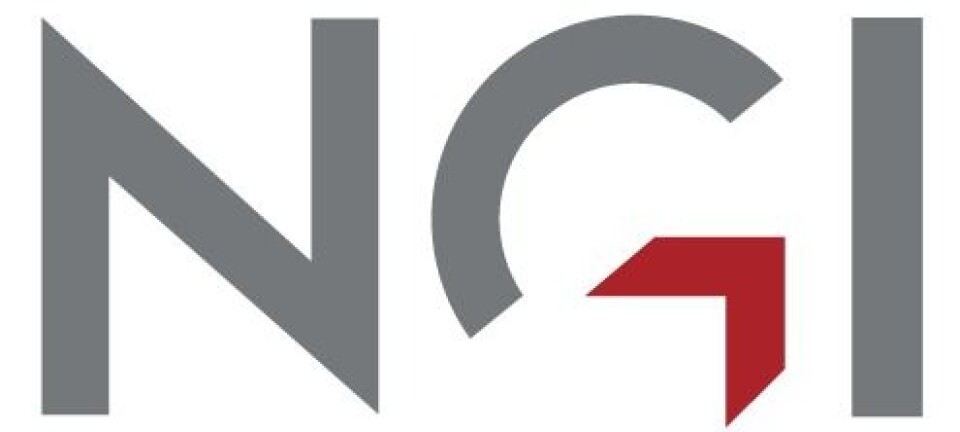 Norwegian Geotechnical Institute
NGI - Norwegian Geotechnical Institute - is an internationally renowned centre for applied research and consulting in engineering-related geosciences, integrating geotechnical, geological and geophysical expertise. Our research provides knowledge that strengthens industry and society to solve some of the most important challenges facing the world related to climate, environment, energy and natural hazards.

Since the establishment of NGI in the early 1950s, we have attracted dedicated professionals and experts in the use of geomaterials as construction ground and building material, landslide problems and pollution of the ground. The development and application of new technology is central to our business to find sustainable solutions and ensure that we build a society on safe ground. Our expertise and solutions are known and in demand in large parts of the world.

We are a private commercial foundation with headquarters and laboratories in Oslo, branch office in Trondheim, avalanche research station in Western Norway, and overseas offices in Houston, Texas, USA, and in Perth, Western Australia, as well as partnership collaboration agreements with well-established companies and institutions around the world.

As one of the charity's main partners, NGI supports Engineers Without Borders (EWB) Norway financially and by contributing engineering expertise to its assignments for Norwegian aid organisations.
Are you interested in innovative geotechnical solutions to prevent pollution from landfills and contaminated areas? We may have a position for you!Design and construction of geological barriers for landfills
The Norwegian Geotechnical Institute (NGI), in cooperation with Norwegian University of Life Sciences (NMBU), offers a 3-year PhD position on design and construction of geological barriers for landfills. The PhD work will be an integral part of the Research-Based Innovation Centre earthresQue funded by the Research Council of Norway (2020-2028) and hosted by the Faculty of Environmental Sciences and Natural Resource Management (MINA) at NMBU.
The aim of the earthresQue centre is increased recycling of surplus masses and waste, as well as developing sustainable landfill design for safe storage of non-recyclable waste. A key aspect of safe and sustainable landfilling is to ensure resilient barriers, (bottom- top and lateral barriers), to prevent long-term unwanted gas and leachate emissions. Current landfill barriers are often limited by material availability and have uncertain long-term performance. Despite society's drive towards a circular economy, safe landfills are required for several decades to come.
The aims of the PhD project are to
develop impermeable geological barriers using local and alternative materials such as surplus masses
improve and suggest methods for quality assurance
quantify geotechnical conditions affecting functionality (permeability, stability) and resilience of the barrier
The results will contribute to improved solutions for landfill design and will be useful for both private and public user partners within earthresQue: Landfill owners, environmental authorities, municipalities. The knowledge developed in the project will also be relevant for reducing negative impact of mine tailings, as well as from locations with contaminated sites.
The starting date for the positions will ideally be 1 January 2023, but for the right candidate, both earlier and later starts may be negotiable.
Work description
The successful candidate is expected to enter a plan for the progress of the work towards a PhD degree during the first months of the appointment, with a view to completing a doctorate within the PhD scholarship period. The tasks below will be a starting point.
compile an overview over existing solutions and performance of constructed geological barriers at landfills in Norway and internationally
plan and perform laboratory studies for material characterization with focus on geotechnical and environmental properties, e.g. grain size distribution, permeability, shear strength, plasticity, water retention, compaction properties, mineralogy and leaching
plan and perform pilot studies for constructed impermeable barriers at landfill(s) in cooperation with project partners (the earthresQue centre has access to several landfill sites where testing can be carried out)
plan and perform laboratory and pilot tests to study long term performance with focus on freeze/thaw and dry/wetting impacts, using sensor technology to monitor performance of the constructed barriers
develop innovative combinations of materials based on waste and surplus masses used for geological barriers at landfills, as well as optimising design and material usage
assess potential transport pathways in a landfill with constructed geological barriers by numerical flow modelling
present research findings at scientific meetings and write scientific articles for publication
Main working place will be at NGIs headquarter in Oslo, including NGI's laboratories. Field work will be carried out in close collaboration with earthresQue partners at their sites.
The successful applicant will be part of the section for Environmental Geotechnics at NGI and with that a part of asocial and professional environment of experienced engineers and researchers.
Qualifications
The successful applicant must meet the conditions defined for admission to a PhD programme at NMBU:
The applicant must have an academically relevant education corresponding to a five-year Norwegian degree programme. The faculty may, after special consideration, approve other equivalent education as a basis for admission. The applicant must have a documented strong academic background from previous studies and be able to document proficiency in both written and oral English.
Required qualifications:
background in geosciences including a Master's degree within a relevant scientific field such as: environmental geotechnics, civil engineering geotechnics, environmental hydrogeology, environmental science/engineering
experience with field or laboratory experiments and methodology work
In addition, the following experience and knowledge is considered advantageous:
experience with environmental engineering
experience with characterization of geological materials
experience in barrier technology related to remediation of landfills, mine waste or contaminated soil
knowledge related to remediation and treatment of contamination
expertise in numerical modelling related to transport in porous media
experience working in a geotechnical and chemical laboratory
experience working with industrial partners, hence basic understanding of Norwegian or another Scandinavian (Swedish, Danish) language
The personal qualities that are sought in the PhD student include:
an inquisitive nature and desire to answer complex questions
motivation for the topic described and the ability to drive work forward autonomously and as part of a team
the ability to persevere and be open to changes in working plans given the field focus and applied nature of the study
Application
The application deadline is October 1st, 2022.
Applications must be submitted through our application system (click the "Apply" button). Include a letter of intent, curriculum vitae, full publication list, copies of degree certificates and transcripts of academic records (all certified), and a list of two persons who may act as references (with phone numbers and e-mail addresses). Publications should be included electronically within the application deadline. Further documentation may be required, e.g. proof of English proficiency.
If it is difficult to judge the applicant's contribution for publications with multiple authors, a short description of the applicant's contribution must be included.
All documents should be in the English or Norwegian language.
Questions regarding the position:
Tone Smaavik (Avdelingsleder, Miljøgeoteknikk), tone.smaavik@ngi.no, +47 952 49 818
Stefan Ritter (Senior researcher - NGI), stefan.ritter@ngi.no, +47 413 66 217
Gudny Okkenhaug (Teknisk ekspert), gudny.okkenhaug@ngi.no, +47 950 14 159
Homepage: www.ngi.no