LEDIG STILLING VED UIT NORGES ARKTISKE UNIVERSITET
PhD Fellow in 'Design of Intelligent Ice Protection System for Structures'
Deadline: 31.07.2021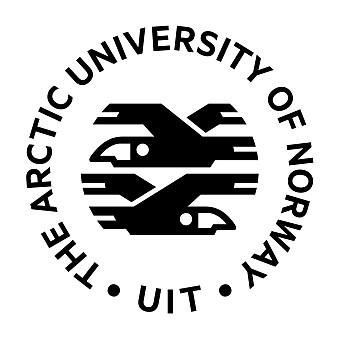 UiT The Arctic University of Norway
UiT is a multi-campus research university in Norway and the northernmost university of the world. Our central location in the High North, our broad and diverse research and study portfolio, and our interdisciplinary qualities make us uniquely suited to meet the challenges of the future. At UiT you can explore global issues from a close-up perspective.

Credibility, academic freedom, closeness, creativity and commitment shall be hallmarks of the relationship between our employees, between our employees and our students and between UiT and our partners.
Faculty of Engineering Science and Technology
The position
A PhD position is available at the Department of Industrial Engineering, Faculty of Engineering Science and Technology (IVT). The position is linked to 'arcICe project'. The successful candidate will be working in the 'Arctic Technology & Icing Research Group'. The main activities of this research group focus on developing improved scientific understanding of atmospheric ice accretion physics and cold climate technology.
The workplace is at UiT in Narvik. You must be able to start in the position within a reasonable time after receiving the offer.
The position is for a period of four years. The nominal length of the PhD programme is three years. The fourth year is distributed as 25 % each year and will consist of teaching and other duties. The objective of the position is to complete research training to the level of a doctoral degree. Admission to the PhD programme is a prerequisite for employment, and the programme period starts on commencement of the position.
The position's field of research
Anti/de-icing systems help to combat ice accretion on structures. Anti-icing technologies are used where continuous operations are required, whereas de-icing technologies are used for the equipment where some accumulation of ice is tolerable. Presently, different anti/de-icing methods are being used for combating ice on structures. This PhD position is aimed to design an energy efficient intelligent ice protection system for structures operating in ice prone cold regions. Functionality and effectiveness of different anti/deicing systems will be evaluated in this project. This research work will involve various technological aspects such as ice accretion physics, sensors selection/installation, heat transfer, thermal infrared imaging, anti/deicing systems and data communication.
Contact
For further information about the position, please contact:
Professor. Muhammad Shakeel Virk, Head of the Research group:
or Dr. Jan Arne Petternsen, Head of the Department og Industrial Engineering:
Qualifications
This position requires a master's degree or equivalent in Mechanical/Automation/Control system engineering or other relevant fields. In addition, the candidates must have a good knowledge and understanding of:
Multiphase flows
Heat transfer
Instrumentation, control system and date acquisition.
Good analytical, numerical and experimental skills are preferable as detailed model based parametric design optimization analysis will be carried out to further develop the technological solutions. Candidates with master thesis in relevant research area will be prioritized.
Applicants must document fluency of in English and be able to work in an international environment. Nordic applicants document this by uploading their high school diploma.
The applicants must present a description outlining the academic basis of the PhD project. The project description shall not exceed three pages, literature references included. It must include a description of the theme, research question(s) and a reasoning of the choices. It should also indicate the methodologies to be used. The final project description will be developed in cooperation with the supervisor.
We will also emphasize motivation and personal suitability for the position.
As many as possible should have the opportunity to undertake organized research training. If you already hold a PhD or have equivalent competence, we will not appoint you to this position.
Admission to the PhD programme
For employment in the PhD position, you must be qualified for admission to the PhD programme at the Faculty of Engineering Science and Technology and participate in organized doctoral studies within the employment period.
Admission normally requires:
A bachelor's degree of 180 ECTS and a master's degree of 120 ECTS, or an integrated master's degree of 300 ECTS.
A master's thesis with a scope corresponding to at least 30 ECTS for a master's degree of 120 ECTS.
A master's thesis with a scope corresponding to at least 20 ECTS for an integrated master's degree of 300 ECTS.
In order to gain admission to the programme, applicants with a background from a Norwegian institution should have a minimum grade of C on their master thesis and a weighted grade average of 3.0 for the last two years of their master programme. A more detailed description of admission requirements can be found here.
Applicants with a foreign education will be subjected to an evaluation of whether the educational background is equal to Norwegian higher education, following national guidelines from NOKUT. Depending on which country the education is from, one or two additional years of university education may be required to fulfil admission requirements, e.g. a 4-year bachelor's degree and a 2-year master's degree. Applicants must have a minimum grade of C, or equivalant to a Norwegian grade C, on their master thesis and weighted grade average.
Inclusion and diversity
UiT The Arctic University if Norway is working actively to promote equality, gender balance and diversity among employees and students, and to create an inclusive and safe working environment. We believe that inclusion and diversity is a strength and we want employees with different competencies, professional experience, life experience and perspectives.
If you have a disability, a gap in your CV or immigrant background, we encourage you to tick the box for this in your application. If there are qualified applicants, we invite at least one in each group for an interview. If you get the job, we will adapt the working conditions if you need it. Apart from selecting the right candidates, we will only use the information for anonymous statistics.
We offer
Involvement in an interesting research project
Good career opportunities
A good academic environment with dedicated colleagues 
Flexible working hours and a state collective pay agreement 
Pension scheme through the state pension fund 
More practical information for working and living in Norway can be found here: https://uit.no/staffmobility
Application 
Your application must include:
Cover letter explaining your motivation and research interests
CV
Diploma for bachelor's and master's degree
Transcript of grades/academic record for bachelor's and master's degree
Explanation of the grading system for foreign education (Diploma Supplement if available)
Documentation of English proficiency
References with contact information
Master's thesis, and any other academic works
Project description
All documentation to be considered must be in a Scandinavian language or English. Diplomas and transcripts must also be submitted in the original language, if not in English or Scandinavian. We only accept applications and documentation sent via Jobbnorge within the application deadline.
General information
The appointment is made in accordance with State regulations and guidelines at UiT. At our website, you will find more information for applicants.
A shorter period of appointment may be decided when the PhD Fellow has already completed parts of their research training programme or when the appointment is based on a previous qualifying position PhD Fellow, research assistant, or the like in such a way that the total time used for research training amounts to three years.
Remuneration for the position of PhD Fellow is in accordance with the State salary scale code 1017. A compulsory contribution of 2 % to the Norwegian Public Service Pension Fund will be deducted.
We process personal data given in an application or CV in accordance with the Personal Data Act (Offentleglova). According to the Personal Data Act information about the applicant may be included in the public applicant list, also in cases where the applicant has requested non-disclosure. You will receive advance notification in the event of such publication, if you have requested non-disclosure.