LEDIG STILLING VED NORD UNIVERSITET
Phd fellowship in ecotoxicology
Deadline: 02.02.2021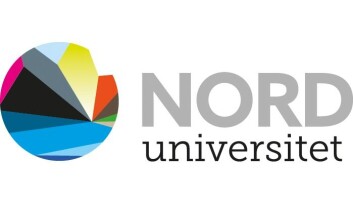 Nord University
Global challenges demand new insight, innovative solutions and local legitimacy. Nord University is a young university with strong regional ties and a global perspective. We are committed to delivering relevant educational programmes and research, with a focus on blue and green growth, innovation and entrepreneurship, and welfare, health and education. Nord University has 11,000 students and 1,300 employees at nine study locations in central and northern Norway.

Faculty of Biosciences and Aquaculture (FBA) educates people with the aim of promoting sustainable and innovative development to meet global challenges in food production, climate and environment. The faculty is an international arena for education, research and knowledge dissemination, with employees and students from 25 different countries. The faculty offers a PhD in Aquatic Biosciences. FBA has 900 students and 160 employees in Bodø and Steinkjer. The professional community is organised into the following divisions: Aquaculture, Ecology, Genomics and Animal Science, Production and Welfare.

Read more: www.nord.no/en/fba
About the position
A three-year PhD fellowship in ecotoxicology is available at the Faculty of Biosciences and Aquaculture, Nord University (Bodø, Norway) from January 1, 2021.
FBA invites applications from outstanding candidates for a three-year PhD fellowship within the NFR-financed project: "Are rare earth elements emerging contaminants of concern in the marine environment in Norway?". The project aims to investigate impacts of rare earth elements on the marine environment, focusing on impacts of aquaculture and effects on fish.
Project summary: Despite their name, rare earth elements (REEs) are among the more abundant elements in the Earth`s crust. Their unique physical-chemical properties are essential for innovative and green technologies and has led to increased production and release into the environment. In Norway, very little is known about the concentrations of anthropogenic REEs in the coastal environment, and the potential effects on marine organisms. As REEs are also being increasingly used as animal feed supplements, the aim of this project is to screen for such metals near salmon aquaculture facilities and study their potential impacts on fish.
The PhD will be in charge of planning and conducting field and laboratory experiments, collect and analyze data, and evaluate to which degree REEs represent an environmental threat.
Qualification requirements
The candidate should have completed an MSc degree (or equivalent) in a relevant discipline, namely ecotoxicology, molecular biology, marine biology or ecology. Grade average of B or better (or equivalent score) both for the programme in total and the master's thesis.
Hands-on experience in conducting field or laboratory experiment, fish physiology, behavioral analysis, transcriptomics and bioinformatics are advantageous for the position.
Proficiency in oral and written English is essential and must be documented either by the Norwegian Higher Education Entrance Qualification or internationally recognised certificates, such as TOEFL, IELTS, APIEL or similar.
Proficiency in oral and written English is essential and knowledge of a Scandinavian language is beneficial for the position.The successful candidate will join the PhD programme in Aquatic Biosciences at Nord University and is expected to complete the study within the three-year project period.
The candidate should fulfill the admission requirements and participate in the training component stipulated in regulations of the PhD program. Application for admission to the program must be submitted within three months after taking up the position. For admission requirements and regulations, see our web page.
We offer
The annual salary for doctoral researchers (code 1017) is set at wage level 54, LR 20, NOK 482.200,- in the Norwegian State Salary Scale. Suitably qualified candidates may be placed in code 1378.
Advantages within the Government Pension Fund for borrowing, insurance and pension.
Creative and collegial working environment
A workplace with steady progressive development
Flexible working hours
Active university sports team
General information
The person who is appointed must abide by the applicable laws, agreements, and directives. The responsibilities and duties associated with the position may change with future reorganization at Nord University.
The public sector workforce is expected to reflect the diversity of the population in general. Nord University therefore encourages qualified candidates with disabilities, gaps in their CV, immigrant backgrounds or different life experience to apply. Nord University practices moderate allocation according to gender quotas in accordance with the Basic Agreement for State Employees.
If applicants indicate they have disabilities or gaps in their CV, their details may be used anonymously for the purposes of governmental annual review
Contact information
Further information about the position can be obtained by contacting :
Application
Applications must be submitted electronically by 02.02.2021.
Applicants for this position are required to provide the following:
Motivation letter outlining the candidate's suitability for this position, relevant experience and how she/ he will contribute to the successful implementation of the project (maximum 1 page)
A research proposal of a potential research project (maximum 2 pages);
Curriculum vitae, including a list of publications (maximum 3 pages)
Certified copies of academic degree transcripts and any other relevant qualifications;
Contact details for at least two referees.
Signed consent form PhD (if relevant)
All documents must be uploaded as attachments to the electronic application form.
It is the applicant's responsibility to submit the complete documentation within the deadline.
After the application period has expired a list of applicants will be published. Note that, in special cases, the identity of particular applicants to a position may be made public even when that applicant has requested that their application be processed confidentially. Applicants requesting an exemption from publication of their identity must explain their reasons for doing so in their application. In this case, advance notice will be given in the event of a decision to make any information about the applicant public.
Refnr. 30072041
fnokode:1234