LEDIG STILLING VED NMBU
Postdoctoral research fellow within meta-omics analysis of microbial communities
Deadline: 13.03.2021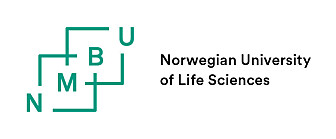 NMBU has a particular responsibility for research and education that secures the basis for the life of future generations. Sustainability is rooted in everything we do and we deliver knowledge for life.
NMBU has 1,800 employees of which about 250 phd scholarships and 6,000 students. The university is divided into seven faculties and has campuses in Ås and Oslo. We will be co-located in Ås from 2021.

NMBU believes that a good working environment is characterised by diversity.

We encourage qualified candidates to apply regardless of gender, functional ability, cultural background or whether you have been outside the labour market for a period. If necessary, workplace adaptations will be made for persons with disabilities. More information about NMBU is available at www.nmbu.no.


About The Faculty of Chemistry, Biotechnology and Food Science


The Faculty of Chemistry, Biotechnology and Food Science (KBM) employs about 160 people. Currently about 50 PhD students are enrolled into our PhD program. KBM represents a broad range of scientific fields encompassing basic natural sciences such as microbiology, chemistry, biochemistry as well as the application of these towards food chemistry, technology and safety, biotechnology, bioprocessing and environmental issues. The Faculty is responsible for education, research and information within our fields of expertise and also has state-of-the-art instrumentation to perform research within these fields. KBM collaborates in networks and research projects both nationally and internationally.

Further information here.
Interested in biogas, microbial ecology and modern 'omics technologies?
About the position
The Faculty of Chemistry, Biotechnology and Food Science (KBM) at the Norwegian University of Life Sciences (NMBU) has vacant a 2-year position for a post-doctoral researcher in the field of meta-omics.
The vacant position is funded by The European Commission through the Horizon 2020 program and will be conducted in the Proteomics and Protein Engineering (PEP) and Microbial Ecology and Meta-Omics (MEMO) research groups. The candidate to be hired will work on the project "PRODIGIO": Developing early-warning systems for improved microalgae PROduction and anaerobic DIGestIOn .
PRODIGIO will employ multi-omics technologies to examine the interplay between the methane-producing microbiome and process performance during production of biogas. It will go beyond standard omics-style analyses and integrate time-series, metadata (chemical), metagenomics and metaproteomics (multi-omics) in one collective analytical effort and will endeavor to include all microbes from bacterial, archaeal and eukaryotic (protists) origins.
Network analyses of expression data from active microbes experiencing reactor transitions (operational, critical, failure) will be used to identify causative correlations between microbiome structure, relevant process parameters and process performance, in collaboration with international project partners.
The PRODIGIO project consists of eight research partners and the postdoctoral researcher is expected to interact well with the project partners, combining multi-omics research with more applied research topics.
NMBU has a strong research portfolio on biogas microbiology and several other biogas projects are ongoing. There will be opportunities to also be engaged in these other projects. NMBU has a national facility for biogas research including 25 reactors in the 10-20L scale.
Main tasks
Major tasks include:
Generation of metagenomics datasets and population genomes associated with biogas reactor microbiomes.
Meta-omics based functional characterization of microbiota using metabolic reconstruction and quantitative metaproteomics.
Identification of key metabolic pathways and microbial interactions using network analysis and empiric dynamic modelling in collaboration with project partners.
The main purpose of the postdoctoral position is to qualify for work in high-level scientific positions. A PhD degree is therefore required.
Competence
Required academic qualifications
PhD degree in microbiology and/or bioinformatics, preferably with emphasis on functional microbial multi-omic data analysis.
Required Postdoc Experiences (you must document experience in at least three of these to be eligible)
Methods for microbial community DNA extraction, shotgun metagenomic sequencing, assembly and binning.
Methods for microbial community protein extraction, protein purification and metaproteomic data generation.
Bioinformatics analysis of DNA and/or protein data.
Bioinformatics processing and analysis of large meta/multi-omics datasets.
Fluent programming skills in at least one language.
Desired experiences
Experimental work in molecular microbiology.
Network-based analysis of multi-omics data.
We are looking for a candidate who is ambitious, curious and motivated to work in a strong research environment. The ideal candidate will be creative, independent and genuinely interested in scientific research. We expect that the candidate will successfully publish research findings in high-impact peer reviewed journals. Applicants must be proficient in both written and spoken English, and, preferably, in a Scandinavian language.
Remuneration and further information
The position is placed in government pay scale position code 1352
Postdoctoral Fellow: wage framework 24 (salary grade 59-77) (NOK 526.000-744.600), depending on qualifications. Seniority Promotion in position.
For further information, please contact:
Information for PhD applicants and general Information to applicants
Application
To apply online for this vacancy, please click on the 'Apply for this job' button above. This will route you to the University's Web Recruitment System, where you will need to register an account (if you have not already) and log in before completing the online application form.
Application deadline: 13.03.2021
Fill in the required personal information and the application letter. For simplicity, you do not have to complete the academic CV in the online system. Instead, upload your complete CV as a pdf file along with an application letter, degree certificates and transcripts of academic records.
Up to ten publications selected by the applicant as most relevant must be attached to the application. If it is difficult to identify the contribution of the applicant in multiple-author publications, a short explanation about the applicant's part of the work is suggested.
Applicants invited for an interview will be asked to present verified copies of diplomas and certificates.