LEDIG STILLING VED NMBU
Postdoctoral fellow within poultry nutrition
Deadline: 28.04.2021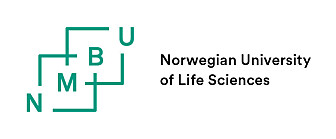 Norwegian University of Life Sciences
NMBU has a particular responsibility for research and education that secures the basis for the life of future generations. Sustainability is rooted in everything we do and we deliver knowledge for life. NMBU has 1,800 employees of which about 250 phd scholarships and 6,000 students. The university is divided into seven faculties and has campuses in Ås and Oslo. We will be co-located in Ås from 2021.

NMBU believes that a good working environment is characterised by diversity.
We encourage qualified candidates to apply regardless of gender, functional ability, cultural background or whether you have been outside the labour market for a period. If necessary, workplace adaptations will be made for persons with disabilities.

More information about NMBU is available at www.nmbu.no.


About The Faculty of Biosciences


The Faculty of Life Sciences (BIOVIT) aims to help shape the future food- and bio-production of through teaching and research within biology and sustainable production and use of plants, livestock and fish. The faculty has an annual turnover of approx. 250 million kroner. The faculty is organized into nine research sections: Genome biology, Breeding and Quantitative Genetics, Ruminant Nutrition and Physiology, Ethology and Animal Environment, Nutrition and Physiology, Agroecology, Genetics and Plant Breeding, Plant Protection and Food Crops, Pant Biology and Biotechnology. The faculty has seven large and small research centers and laboratories, including a center for outstanding innovation (CFI) - Foods of Norway. The faculty is responsible for bachelor's and master's degrees in Aquaculture, Biology, Animal Science and Plant science as well as English-language master's degrees in Agroecology, Plant Sciences, Feed Manufacturing Technology and Genome Sciences. The faculty is responsible for PhD degrees in animal science and plant science. The faculty currently has about 550 bachelor and master students and 90 PhD students. The faculty has about 220 employees and its own faculty administration.
Are you interested in contributing to cutting-edge research, and to improving broiler nutrition through improved composition and structural properties of the diet?
About the position
The Department of Animal and Aquacultural Sciences, Faculty of Life Sciences at the Norwegian University of Life Sciences (NMBU) has a vacant 3-year postdoctoral position related to optimizing the fibre content and structure of barley- and oats-based diets for broiler chickens. The postdoctoral position is part of the project 'Increased SUStainability through a higher use of barley and oats in BROILer production (SUSBROIL)", which is financed by the Norwegian Research Council in cooperation with Norwegian poultry industry.
The successful candidate will take responsibility for carrying out broiler chicken experiments at NMBU to optimize fibre content and structure of barley- and oatsbased diets for gut functionality and performance. The aim is to improve the inclusion potential for these high-fibre cereals in broilers, while simultaneously contribute with fundamental knowledge with can have universal use in broiler nutrition, e.g. in relation to the optimal content of structural components in the diets.
Main tasks
The main tasks of the postdoc are:
Keep updated on literature related to the topic
Formulate diets and design processing parameters in accordance with hypotheses of the project
Plan and carry out multiple broiler experiments at NMBU
Oversee the development of chemical analyses and/or analysis work in accordance with hypotheses
Publish the results in peer-reviewed scientific journals
The main purpose of the postdoctoral position is to qualify for work in high-level scientific positions.
NMBU
Competence
Required academic qualifications
A PhD in nutrition, preferably within poultry nutrition
Documented experience in planning and performing animal experiments and carrying out and analysing response data
Proven skills in writing and disseminating scientific findings in renowned peer-reviewed journals
Strong communication skills in English, written and spoken
The following experiences and skills will be emphasized:
Experience with feed processing and feed formulation
Experience with fibre-related work and/or nutritional quality of cereals
Experience in analysis of variance and other statistical analysis methods
Experience in chemical analysis related to nutritional components
To be successful, you will need:
Have strong analytical skills and an interest and talent for research and academic work
Have good collaborative skills and ability to work independently
To be an enthusiastic, motivated and curiosity-driven team-player
Excellent scientific writing skills
Remuneration and further information
The position is placed in government pay scale position code 1352 Postdoctoral Fellow, wage framework 24 (salary grade 59-77) (NOK 526.000 -744.600), depending on qualifications. Seniority Promotion in position.
For further information, please contact professor Birger Svihus, E-mail: [email protected]; phone +47 97 18 42 50
Information for PhD applicants and general information to applicants
Application
To apply online for this vacancy, please click on the 'Apply for this job' button above. This will route you to the University's Web Recruitment System, where you will need to register an account (if you have not already) and log in before completing the online application form.
Application deadline: 28th April 2021
Applications should include (electronically) a letter of intent, curriculum vitae, publication list, copies of degree certificates and transcripts of academic records (all certified), and a list of two persons who may act as references (with phone numbers and e-mail addresses). Publications should be included electronically within the application deadline.
Up to ten publications selected by the applicant as most relevant must be attached to the application. In addition, a computer program print-out or an (open-source) link to such software should be attached, If it is difficult to identify the contribution of the applicant due to multiple-author ships, a short explanation about the applicant's part of the work is required.
Printed material which cannot be sent electronically should be sent by surface mail to Norwegian University of Life Sciences, Faculty of Biosciences, P.O. Box 5003, NO-1432 Ås, within 28th April 2021. Please quote reference number 21/01126.
Applicants invited for an interview will be asked to present verified copies of diplomas and certificates.