LEDIG STILLING VED NMBU
PhD scholarship within Microbiology and Environmental Biotechnology
Deadline: 01.10.2022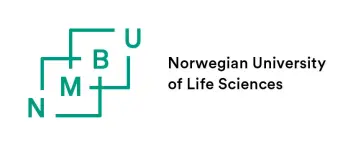 Norwegian University of Life Sciences
NMBU has a particular responsibility for research and education that secures the basis for the life of future generations. Sustainability is rooted in everything we do and we deliver knowledge for life. NMBU has 1,900 employees of which about 300 phd scholarships and 6,700 students. The university is divided into seven faculties.

NMBU believes that a good working environment is characterised by diversity.

We encourage qualified candidates to apply regardless of gender, functional ability, cultural background or whether you have been outside the labour market for a period. If necessary, workplace adaptations will be made for persons with disabilities. More information about NMBU is available at www.nmbu.no.


About The Faculty of Chemistry, Biotechnology and Food Science


The Faculty of Chemistry, Biotechnology and Food Science (KBM) employs about 160 people. Currently about 50 PhD students are enrolled into our PhD program. KBM represents a broad range of scientific fields encompassing basic natural sciences such as microbiology, chemistry, biochemistry as well as the application of these towards food chemistry, technology and safety, biotechnology, bioprocessing and environmental issues. The Faculty is responsible for education, research and information within our fields of expertise and also has state-of-the-art instrumentation to perform research within these fields. KBM collaborates in networks and research projects both nationally and internationally.

Further information here.
Join our research team developing novel methods for single cell protein production by anaerobic respiration!
About the position
The Faculty of Chemistry, Biotechnology and Food science at the Norwegian University of Life Sciences (NMBU) has a vacant 3-year PhD–position in microbiology, related to environmental biotechnology. The position will be anchored in the group for Microbial Ecology and Physiology (MEP) and the cross-Faculty collaboration NMBU-Nitrogen group (NMBUNG).
MEP/NMBUNG are at the forefront of research on ecophysiology of denitrifying prokaryotes: organisms that can sustain respiratory metabolism by reducing nitrate to molecular nitrogen. We have done ground-breaking research on the physiology and regulatory biology of such organisms, primarily motivated by the fact that their metabolism is the main source of the climate gas N2O in the atmosphere. Our research has paved the way for biotechnological inventions to reduce the emissions of N2O.
Recently, we decided to use our knowledge for a completely different task: to develop a new cultivation strategy for production of single cell protein, based on anaerobic respiration (thus independent of costly O2-provision). High density culturing of bacteria is a promising future protein source, because bacterial biomass can be produced domestically and provide food security irrespective of local climate or access to land. Moreover, it opens avenues for sustainable food production for the growing world population, based on industrial side-streams, simple organics, or "water and air".
The 4-year project, AnaPro, is funded by the Novo Nordic Foundation and the aim is to further develop our patent pending anaerobic culturing approach by the same name. The process is in its infancy, but with far-reaching potential. We will explore the imperatives for successful high-density culturing of denitrifying bacteria, we will begin to develop strategies for autotrophic, H2-based growth under anaerobic conditions, and we will search for high-yield strains and organisms with a non-canonical denitrification machinery.
The AnaPro team already consists of the PI (Dr Linda Bergaust), one researcher and a PhD-student, and we are now looking for another PhD-student to fill the last spot on our team. In addition to the core members, we are joined by associated colleagues: Professors Lars Bakken and Svein Jarle Horn (NMBU), Dr Herwig Bachmann (VU Amsterdam) and Professor Mark van Loosdrecht (TU, Delft). Our work will be embedded in the MEP and NMBU-N group with strong links and synergies with other ongoing projects.
The PhD student will collaborate closely with their AnaPro-colleagues, but with a particular focus on exploring the potential of hydrogenotrophic denitrification for high cell density culturing, using a selection of model strains and new isolates.
Main tasks
The PhD-student will contribute to our ongoing research on the imperatives of high-density culturing, with emphasis on hydrogenotrophic denitrification.
Tasks will include:
Studying the respiratory physiology of selected hydrogenotrophic denitrifiers through detailed gas kinetics, using our robotized incubation systems
Explore their genetic potential and regulation
Explore their potential for high density culturing in terms of biomass yield and -composition
The successful candidate is expected to enter a plan for the progress of the work towards a PhD degree during the first months of the appointment, with a view to completing a doctorate within the PhD scholarship period.
Competence
The successful applicant must meet the conditions defined for admission to a PhD programme at NMBU. The applicant must have an academically relevant education corresponding to a five-year master's degree, with a learning outcome corresponding to the descriptions in the Norwegian Qualification Framework, second cycle. The applicant must have a documented strong academic background from previous studies and be able to document proficiency in both written and oral English. For more detailed information on the admission criteria please see the PhD Regulations and the relevant PhD programme description.
The applicant must document expertise and interest in the research subject (microbiology).
Required Academic qualifications
The successful applicant must hold (or expect to complete within ultimo December 2022) a master's degree, with a grade corresponding to B or better, within the field of biosciences
The successful candidate must have experience with culturing of prokaryotes
The following experiences and skills will be emphasized:
Candidates experienced in one or more out of the following will be preferred:
Microbial physiology
Molecular techniques
Proteomics
Enzyme kinetics
Bioinformatics
Desired traits:
Accuracy and patience with experimental work
Strong communication skills, both written and oral English
Analytical skills
Interest and ability to collaborate closely with supervisors and partners
Ability to work independently
Flexibility, robustness and staying power
Remuneration and further information
The position is placed in government pay scale position code 1017 PhD. Fellow. PhD. Fellows are normally placed in pay grade 54 (NOK 501.200,-) on the Norwegian Government salary scale upon employment and follow ordinary meriting regulations.
Employment is conducted according to national guidelines for University and Technical College PhD scholars.
For further information, please contact:
Dr. Linda Bergaust (Associate Professor). E-mail: [email protected]; phone +47 67232449
Information for PhD applicants and general information to applicants
Application
To apply online for this vacancy, please click on the 'Apply for this job' button above. This will route you to the University's Web Recruitment System, where you will need to register an account (if you have not already) and log in before completing the online application form.
Application deadline: 01.10.2022
Applications without a cover letter that clearly explains why the candidate is qualified and motivated for the position will not be considered.
In the application, the candidate must confirm that information and documentation (in the form of attachments) submitted via the job application can also be used by NMBU in a possible admission process.
Applicants invited for an interview are expected to present original diplomas and certificates.
The following documents must be attached to the application:
Motivation letter (maximum 1 page)
Complete CV
Certified copies of academic diplomas and certificates. (i.e. Di-ploma, transcript. Diploma supplement for both bachelor and master). Diplomas, transcripts and diploma supplements that are not in Norwegian or English must be uploaded in the original language. An English translation of these documents must also be attached.
Applicants from universities outside Norway are kindly requested to send a diploma supplement, or a similar document, which describes in detail the study program and grading system.
Documentation of proficiency in written and oral English
Names and contact details for two references
Additional relevant documentation of professional knowledge (for example, list of scientific works)