LEDIG STILLING VED NMBU
PhD scholarship within environmental microbiology
Deadline: 26.09.2021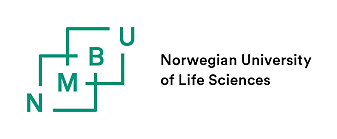 Norwegian University of Life Sciences
NMBU has a particular responsibility for research and education that secures the basis for the life of future generations. Sustainability is rooted in everything we do and we deliver knowledge for life. NMBU has 1,800 employees of which about 250 phd scholarships and 6,000 students. The university is divided into seven faculties.

NMBU believes that a good working environment is characterised by diversity.

We encourage qualified candidates to apply regardless of gender, functional ability, cultural background or whether you have been outside the labour market for a period. If necessary, workplace adaptations will be made for persons with disabilities.

More information about NMBU is available at www.nmbu.no.


About The Faculty of Chemistry, Biotechnology and Food Science


The Faculty of Chemistry, Biotechnology and Food Science (KBM) employs about 160 people. Currently about 50 PhD students are enrolled into our PhD program. KBM represents a broad range of scientific fields encompassing basic natural sciences such as microbiology, chemistry, biochemistry as well as the application of these towards food chemistry, technology and safety, biotechnology, bioprocessing and environmental issues. The Faculty is responsible for education, research and information within our fields of expertise and also has state-of-the-art instrumentation to perform research within these fields. KBM collaborates in networks and research projects both nationally and internationally.

Further information here.
Are you interested in bacteria that can help us reduce climate gases? We are looking for PhD candidates who will join us in pushing the frontier within microbial ecophysiology!
About the position
The Faculty of Chemistry, Biotechnology and Food Science (KBM) at the Norwegian University of Life Sciences (NMBU) has two vacant 3-year PhD–positions within microbial ecology and environmental microbiology. The successful candidate will be anchored in the research group Microbial Ecology and Physiology at KBM which is part of the NMBU Nitrogen group. The NMBU-Nitrogen Group is mid-sized and has members from several countries. The group is at the international forefront within studies of microbial N-transformations in natural and engineered systems, and our ultimate aim is to contribute to reduced climate gas emissions from agriculture and industry. Our approach is to integrate basic and applied research on laboratory- to field scale. This has opened biotechnological avenues for reducing emissions, and we are currently exploring a range of options together with biogas industries and (bio)fertilizer companies.
The two PhD positions are connected to a newly started research project "Revealing effects of starvation and oxidative stress on denitrifying bacteria: a basis for novel N2O mitigation and industrial applications".
The last reports from IPCC (the Intergovernmental Panel on Climate Change) describe steadily increasing emission of N2O, a potent greenhouse gas and in addition the main destructor of the stratospheric ozone. Denitrifying bacteria are responsible for the main part of the global N2O emissions from soils. Many denitrifying bacteria capable of both producing and consuming N2O, and the amounts that are emitted depend on their regulatory biology.
Although much is known about this regulation, the current knowledge is mostly based on laboratory studies of organisms growing under optimal conditions. Surprisingly little is known about the regulation of denitrification in bacteria living under natural conditions, where they starve most of the time and are exposed to fluctuating oxygen concentrations that may harm the enzymes.
In this project we will investigate how these stressors affect the regulation of N2O emissions. We will do detailed studies of diverse bacteria in pure cultures. Studies of soil microbiomes may also be included. The ultimate aim is to understand regulation of denitrification in natural environments and to strengthen ongoing attempts to bioengineer soil communities to reduce the emissions of N2O. One of the tasks will be to develop CRISPRi-based molecular tools, which will be an invaluable asset for studies of oxidative stress and damage on proteins. Other tools that will be used include transcription analyses, bioassays and (meta)genomics/proteomics, as well as our unique robotized systems for monitoring gas kinetics in denitrifying bacteria. The results will add new, basic knowledge to our understanding of the biogeochemical nitrogen cycle and will strengthen our ongoing development of novel methods for N2O mitigation. The PhD candidates will work in a stimulating research environment and collaborate with several PhD students and post-doctoral researchers working with adjacent projects.
Main tasks
As part of the project, the candidate will study the respiratory physiology of denitrifying prokaryotes (mainly bacteria) through:
Gas kinetics and gene expression in new isolates, model organism(s) and mutants under a range of conditions
Proteomics of denitrifying cultures
Confocal microscopy
Genomics/bioinformatics and possibly meta-omics analyses
Molecular manipulations (including CRISPRi) of selected strains
The successful candidate is expected to enter a plan for the progress of the work towards a PhD degree during the first months of the appointment, with a view to completing a doctorate within the PhD scholarship period.
Competence
The successful applicant must meet the conditions defined for admission to a PhD programme at NMBU. The applicant must have an academically relevant education corresponding to a five-year Norwegian degree programme, where 120 credits are at master's degree level. The applicant must have a documented strong academic background from previous studies and be able to document proficiency in both written and oral English. For more detailed information on the admission criteria please see the PhD Regulations and the relevant PhD programme description. The applicant must document expertise and interest in the research subject (microbiology).
Required Academic qualifications
The successful applicant must hold (or expect to complete within October 2021) a master's degree within the field of biosciences. An average grade of B (or equivalent) is required from the MSc courses, which is also the minimum requirement for the Master thesis .
The following experiences and skills will be emphasized:
Microbiology skills
Molecular techniques
Proteomics
Bioinformatics
Enzyme kinetics
You need to:
Be accurate and patient with experimental work
Have strong communication skills, both written and oral English
Have analytical skills
Have interest and ability to collaborate closely with supervisors and partners
Be able to work independently
Show flexibility, robustness and staying power
Remuneration and further information
The position is placed in government pay scale position code 1017 PhD. PhD fellows are normally placed in pay grade 54 (NOK 491.200,-) on the Norwegian Government salary scale upon employment and follow ordinary meriting regulations.
Employment is conducted according to national guidelines for University and Technical College PhD scholars.
For further information, please contact:
Information for PhD applicants and general information to applicants
Application
To apply online for these vacancies, please click on the 'Apply for this job' button above. This will route you to the University's Web Recruitment System, where you will need to register an account (if you have not already) and log in before completing the online application form. Please send only one application, you will automatically be considered for both positions!
Application deadline: 26.09.2021
Applications should include (electronically) a letter of intent, curriculum vitae, full publication list, copies of degree certificates and transcripts of academic records (all certified), and a list of two persons who may act as references (with phone numbers and e-mail addresses). Publications should be included electronically within the application deadline. The relevant NMBU Department may require further documentation, e.g. proof of English proficiency.
Printed material which cannot be sent electronically should be sent by surface mail to Norwegian University of Life Sciences, Faculty of Chemistry, Biotechnology and Food Science, P.O. Box 5003, NO-1432 Ås, within 26.09.2021. Please quote reference number 21/04429
If it is difficult to judge the applicant's contribution for publications with multiple authors, a short description of the applicant's contribution must be included.