Ledig stilling ved NIVA
Post-doc position in environmental impacts of transformed nanomaterials
Deadline: 10.06.2020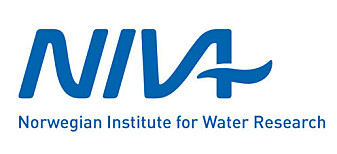 Norwegian Institute for Water Research
The Norwegian Institute for Water Research (NIVA) is Norway's leading research institute for the aquatic environment, working across a wide range of environmental, climate and resource issues. Our high quality research is characterised by its relevance, and its holistic and interdisciplinary approach, combining research with monitoring, assessment, problem solving and consulting. The NIVA group has approximately 400 employees and is headquartered in Oslo, with branches in Bergen, Grimstad, Hamar and Copenhagen, together with a marine research station in Drøbak, and subsidiaries in Tromsø, Chile and China
The section for Ecotoxicology and Risk Assessment at the Norwegian Institute for Water Research (NIVA), performs research in ecotoxicology, microbiology, cell biology, toxicogenomics as well as chemical and environmental hazard and risk assessment. The section currently offers a 3 year Post doc vacancy to study the environmental impacts of transformed nanomaterials.
The successful candidate will work on a collaborative project funded by the Norwegian Council of Norway, ENTRANS, to investigate the environmental impacts of transformed engineered nanomaterials released from wastewater treatment plants with a special focus on sub-lethal long-term impacts on organisms of relevant environmental compartments (e.g. sediments). A link between nanomaterial transformation, bioavailability, bioaccumulation and observed toxicity will be established and data will be integrated in fate and exposure models to support risk assessment of ENMs released in soil and sediments. The project is multi-disciplinary involving material and environmental scientists, chemists and toxicologists. The Post doc position is for 3 years.
Main tasks
Conduct ecotoxicity experiments with a focus on relevant sediment-dwelling organisms
Perform experiments to understand the long-term adverse effects at environmentally relevant levels
Perform experiments to understand nanomaterial aging and transformations and develop protocols for environmental relevance of exposures that could be used for regulatory assessment
Develop cell-based assays and hazard endpoints to understand impacts on cellular level
Contribute to terrestrial exposure experiments in collaboration with the project partners
Sampling and characterization of nanomaterials in complex matrices (soil, sediments, sludge)
Integrate the results in fate and exposure models and model validation
Analyze and interpret the results from their own studies and develop original ideas
Write reports and peer-reviewed publications
Present results in national and international scientific meetings, seminars and popular science events
The successful candidate is expected to have a 6-month placement in EAWAG (Switzerland) conducting experiments on pilot wastewater treatment plant.
Qualifications and experience
MSc and PhD in environmental toxicology, environmental sciences, biology or field relevant to studying the behavior, transformation, fate and effects of contaminants.The candidate should be able to document experience from working with nanomaterials and studying their behavior.
In addition, applicants will be expected to show following:
Ability to perform literature reviews critically
Experience with designing experiments, data analysis and interpretation
Laboratory experience on ecotoxicology with model organisms
Experience with nanomaterial characterization using multi-analytical methods
Good knowledge of data and statistical analysis
Excellent written and spoken English are required. Scandinavian language skills are advantageous.
Knowledge on fate and exposure modeling for nanomaterials and risk assessment tools is an advantage.
Personal abilities
The candidate needs to be proactive, independent, creative and cooperative, with a will to work in an international and multicultural environment in a broad scientific research group. Good communication and inter-personal relations skills, as well as ability to conduct good teamwork and sharing of resources are important.
NIVA offers
Exciting and stimulating tasks in a leading national water science research institute with great social significance
To be part of a network of national and international researchers
An opportunity for professional and personal development
A multicultural, social and creative work environment
Good pension, welfare and insurance schemes, and competitive wages
Webcruiter ID: 4236463884
Contacts:
Adam Lillicrap (Research Leader), +47 982 15 407
Anastasia Georgantzopoulou (Researcher), +47 982 27 741