Institutt for energiteknikk (IFE) har en ledig spennende stilling!

PhD Fellowship (3 years) in materials development for permanent magnet applications
Deadline: 06.11.2020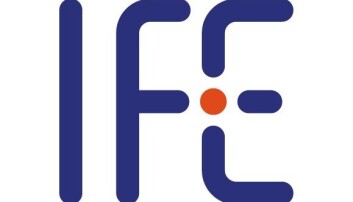 Institutt for energiteknikk
Research for a better future.

IFE is an independent research foundation based in Norway at Kjeller and in Halden. We are in the forefront internationally in several fields within digital technologies, material and process technology, flow and analysis technologies, radiopharmaceutical technology and nuclear technology. IFE develops new solutions for the industry and public sector in over 30 countries. IFE is host to the international OECD Halden Project. We are about 600 employees and the annual turnover is about NOK 1 billion. Read more about IFE at www.ife.no/en

Sector Material and Process Technology.

Sector Material and Process Technology performs research within renewable energy systems, solar energy, batteries and hydrogen as the future's energy carriers, energy materials and nanotechnology, advanced material characterization by use of neutrons, material processing, as well as within environmentally friendly industrial processes.

IFE hosts two of Norway's eight Centres for Environment-friendly Energy Research (FME), the FME Research Centre for Sustainable Solar Cell Technology (SuSolTech), and the FME Mobility Zero Emission Energy Systems (MoZEES), covering battery and hydrogen research.
A 3-year PhD Fellowship is available in connection with the project "REFINE - Rare-Earth-Free Iron-Nickel-based ordered phases for permanent magnet applications". The project is funded by the Research Council of Norway in the framework of the NANO2021 program.
Job description
The person being employed at IFE will:
Develop mechanical activation (ball milling, cold rolling) processing protocols for FeNi-based alloys.
Synthesize FeNi-based hard magnetic phases for the production of rare-earth-free permanent magnets.
Characterize materials by means of X-ray/neutron diffraction, calorimetry and magnetic measurements, and establish (micro) structure-property relationships.
Qualifications
MSc in Physics, Chemistry, Materials Science or a closely related Field.
A background in solid state chemistry, crystallography and magnetism is beneficial.
Strong skills in English (oral and written).
Personal qualities
Ability to work independently, but also participate actively in the activities of the Group.
Quality-oriented, responsible, dedicated and structured.
Ability to take initiatives, highly result- and solution-oriented.
Have a positive attitude.
We can offer
Exciting and challenging work in an international and growing environment.
Training in a relevant, research-intensive environment with focus on innovation.
Full access to resources required for successful PhD studies.
Social benefits including pension, life insurance and accident Insurance.
A workplace that will promote for the employees' health, environment and safety.
We place great emphasis on your personal suitability for the position. IFE is subject to the National Security Act, and the candidate must be able to pass a background check and must be able to obtain security clearance and authorization.
Webcruiter ID: 4296873673
Contacts:

Stefano Deledda (Senior Scientist), +47 407 26 921

Bjørn Hauback (Head of Research), +47 974 08 844