LEDIG STILLING VED UIT NORGES ARKTISKE UNIVERSITET
Scientific programmer in Computer Science
Deadline: 09.10.2022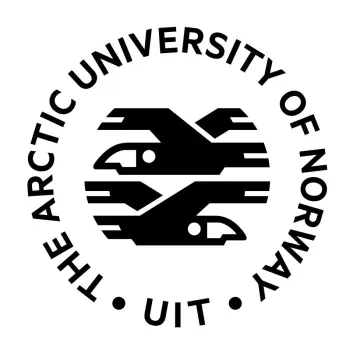 Employer UiT The Arctic University of Norway
UiT is a multi-campus research university in Norway and the northernmost university of the world. Our central location in the High North, our broad and diverse research and study portfolio, and our interdisciplinary qualities make us uniquely suited to meet the challenges of the future. At UiT you can explore global issues from a close-up perspective.

Credibility, academic freedom, closeness, creativity and commitment shall be hallmarks of the relationship between our employees, between our employees and our students and between UiT and our partners.
The position
The Department of Computer Science at UiT The Arctic University of Norway is seeking a highly motivated scientific programmer to support the experimental approach in our Computer Science studies, research projects, innovation, and dissemination.
The Department of Computer Science provides an active international research environment with 29 tenured faculty members, 12 adjunct professors, 11 post doctors and researchers, 9 technical/ administrative staff members and about 30 PhD students. The objective of the Department is to advance the research and teaching of computer science as a discipline, to demonstrate leadership within our areas of interest, and to contribute to society through our education, research, and dissemination. The Department's research focuses on computer systems fundamentals and development of novel services and application software prototypes, with a particular focus on aspects related to distributed systems, cyber-physical systems, cybersecurity, mobile computing, health technologies, high-performance computing, energy efficiency, and data management. Most research projects are interdisciplinary with applications in fields like health, medicine, sports, law, energy, finance, fisheries, climate, and biology.
The position's workplace is at UiT campus in Tromsø. You must be able to start in the position within a reasonable time after receiving the offer.
Job description
The candidate will contribute to the further development of existing and new computer science curricula and courses, to be on the front edge of the professional development in our discipline and adapt to decentralized studies in a multi-campus context. This implies development of laboratory teaching material, assignments and pre-code that is of excellent technological quality and according to the specified learning goals.
The candidate is expected to work on courses like Operating systems, Computer architecture, Distributed systems, and other subjects in our core. The work will consist of multiple phases; these include (i) developing new course material, and in particular pre- and post-code for mandatory course projects/assignments, and code to aid live demo of solutions; (ii) an operative function during a course; (iii) evaluating the developed code and descriptions for course projects and planning for further development of the courses.
The scientific programmer will provide developer support for research projects. The project affiliation will change over time and between the department's research groups. The adaption to different research objectives and methods will be an opportunity for further professional development.
Within some research groups, the work will be in a DevOps organization. The candidate will be expected to have a coordinating role between software developers and engineers with an operational function. This will include core services at the department level, and in the research groups at the department.
It is presumed that the candidate will support the department's outreach activities, like the "Skolelab". The department offers modules in Introduction to programming for intermediate-, high school students, and for teachers. The supporting work in these activities is both software and hardware development.
Contact
For further information about the position, please contact:
Qualifications
The preferred candidate has a master's degree in Computer Science and more than two years of experience from technical or research work after graduation. The position requires excellent programming skills on system level and comprehensive competence in distributed systems and cyber-physical systems.
It will be beneficial with:
Extensive experience in participating in developing large mandatory assignments for university courses, doing systems and working software prototypes.
Extensive experience from being a teaching assistant on courses with mandatory assignments where the students must develop larger software projects over multiple weeks. The resulting solutions must have resulted in running prototypes.
Extensive experience in participating in grading student hand-ins of mandatory assignments.
Extensive experience in preparing and coding approaches and tools used to explore running student software solutions.
Development of working software models and tools to test and do live demos of student prototypes.
Actual development of working software prototypes for computers and microcontrollers like Raspberry Pi, Pycom devices, and Arduino
Extensive experience with Linux and scripting solutions on Linux
Ability to do low-level programming in C and Assembler as well as doing programming in languages like Rust, Java, and Go.
Extensive experience with git-based workflows.
Experience from Computer Science research projects and cross disciplinary cooperation with researcher from other sciences
Motivation for and documented experience in outreach/dissemination of Computer Science as a discipline
During the assessment, emphasis will be put on the candidate's potential for developing the solutions needed to support our education and research, the candidate's motivation, collaboration skills, and personal suitability for the position.
You must be fluent in spoken and written English. Knowledge in Norwegian or a Scandinavian language is an advantage. You must be willing to learn Norwegian within three years.
We offer
A good working environment with dedicated colleagues
An independent role with good opportunities for professional and personal development
Flexible working hours and a state collective pay agreement
Pension scheme through the state pension fund
Remuneration of Senior Engineer positions are in salary code 1181 on the pay scale for Norwegian state employees. There is a 2% deduction for contribution to the Norwegian Public Service Pension Fund.
Application
The application must be submitted electronically via www.jobbnorge.no, and shall include:
CV and application letter
Diplomas and transcripts
Written references
Contact information to 2-3 references
All documentation has to be in English or a Scandinavian language.
Inclusion and diversity
UiT The Arctic University i Norway is working actively to promote equality, gender balance and diversity among employees and students, and to create an inclusive and safe working environment. We believe that inclusion and diversity is a strength and we want employees with different competencies, professional experience, life experience and perspectives.
If you have a disability, a gap in your CV or immigrant background, we encourage you to tick the box for this in your application. If there are qualified applicants, we invite least one in each group for an interview. If you get the job, we will adapt the working conditions if you need it. Apart from selecting the right candidates, we will only use the information for anonymous statistics.
General information
The appointment is made in accordance with State regulations and guidelines at UiT. At our website, you will find more information for applicants.
A good work environment is characterized by diversity. We encourage qualified candidates to apply, regardless of their gender, functional capacity or cultural background.
UiT will emphasize making the necessary adaptations to the working conditions for employees with reduced functional ability. Questions can be directed to the contact person for the position.
According to the Norwegian Freedom and Information Act (Offentleglova) information about the applicant may be included in the public applicant list, also in cases where the applicant has requested non-disclosure.